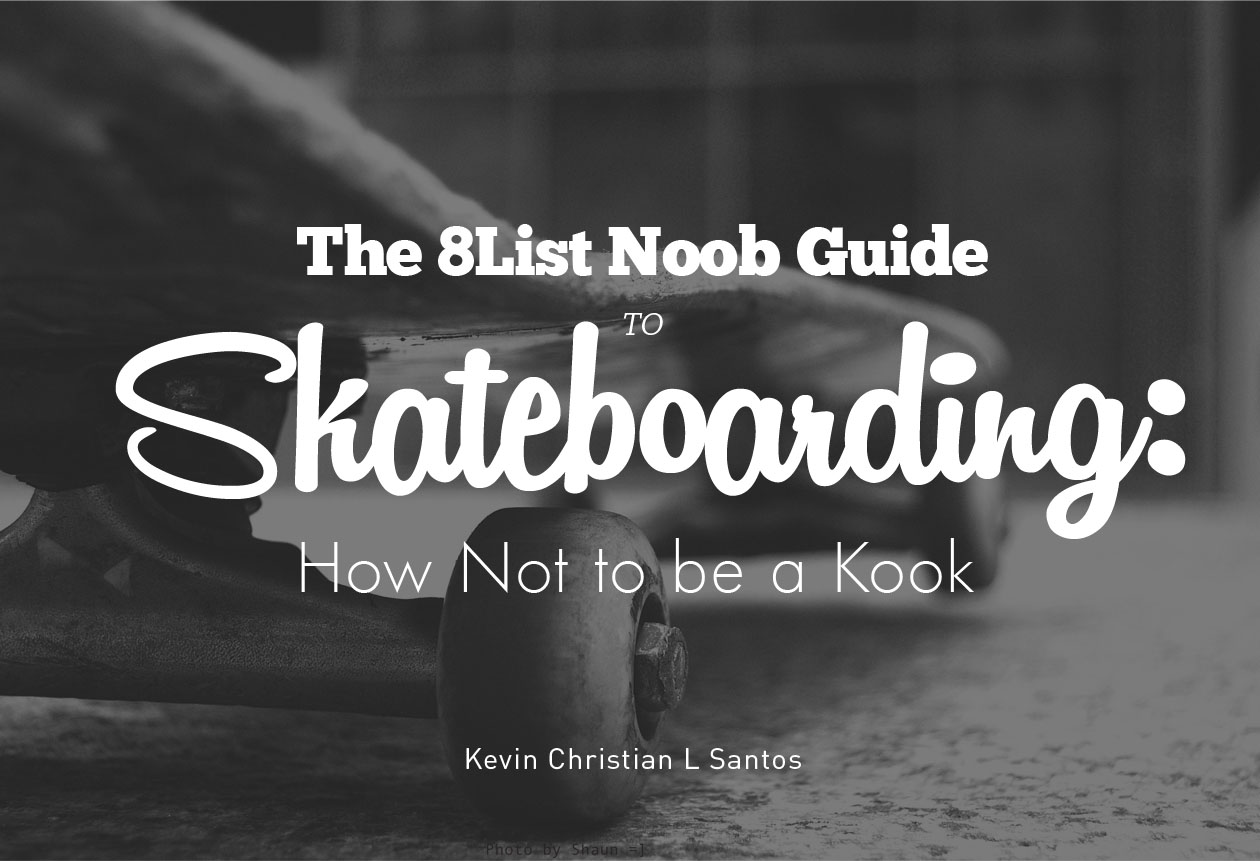 [dropcap letter="V"]ans Go Skateboarding Day is happening this Sunday, June 21! What better time to pick up a skateboard and start pushing?
Are you ready to start riding a never-ending wave of a good time? Of course you are!
Skateboarding is without a doubt one of the most fun and exhilarating things anyone can do in their lifetime, whether it be busting flip tricks, grinding rails and ledges, carving transitions, or even just cruising around the streets.
Roll on over and check out how to get started below!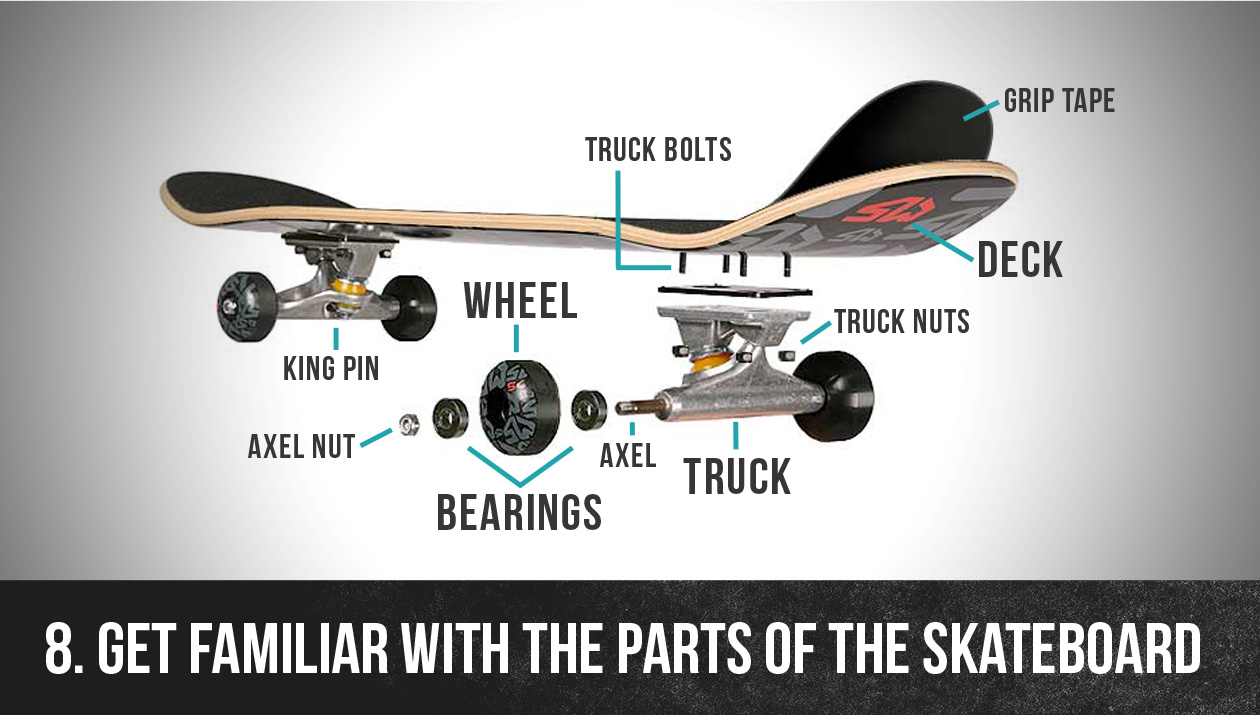 Before you head to a skate shop to get your first board, you must first familiarize yourself with the skateboard's actual parts. First up is the:
Deck, which is the actual wooden board that you stand on, and the griptape, which is the sandpaper-like layer on top of the deck. Why is it put on there? It helps your shoe grip the deck and helps you prevent losing your footing, hence the name
Trucks. Trucks are attached under the deck, they are what makes the skateboard turn, and this is where the wheels are attached to
Wheels. Pretty self-explanatory. You can't roll around without a decent set of wheels. Right? Right.
Bearings. These go in the wheels (there's actually a groove in the wheel specially made for the bearings). Bearings help reduce the friction between the wheel and truck axle it spins on, thereby reducing friction and making you go faster. Ooh–science!
The feeling of picking out your actual set-up is similar to being a kid in candy store (your eyes light up and you want everything, and this may happen).
The best way to start setting up your board is go to your nearest skate shop, and ask the people there about their recommendations for beginners. They'll be able to give you suggestions based on your needs, but keep in mind that opinions on certain brands varies per skater. As such, a good idea is to check out the different products in the shop and go with whatever feels right, i.e. try out a deck and put it under your feet if it feels comfortable, and so on. Just make sure that the trucks will not be wider than the deck as to not make turning difficult.
A complete and decent setup will set you back at around Php 5,000 up. Jackass Skateshop has special promos for complete setups, check them out.


Buying proper skate shoes (shoes tailor-made for skateboarding, duh) will do you wonders. Skate shoes are designed and made to support and heighten the performance of the modern day skater and is packed with certain features, such as lace protectors, advanced sole grip pattern, ankle support, impact protection and more.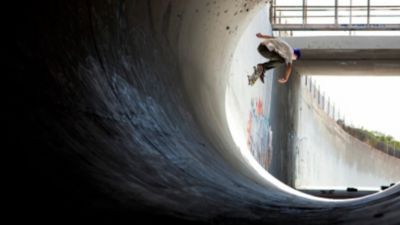 Now that you have your board and you know your stance, it's time to learn how to push around and actually ride your board. It may be scary at first, but then again, we all feel a little anxious trying something for the first time. Here are some quick tips to get you started:
First thing you want to do is to first get comfortable with your board, so try standing on it and get your balance. Once you're comfortable, try pushing around. Push off a wall, and try to ride it, and start pushing around with your feet.
Always use your back foot in pushing against the ground. It's not recommended to push with your front foot (also called mongo push) as this will make you lose your balance and control of the board easily.
To turn, all you have to do carve via leaning on your toeside or heelside, toeside meaning leaning towards your toes and heelside meaning leaning towards your heel. To turn faster, you can try tic-tacs.
To tic-tac, you just put your back foot on the deck's tail (the end of the board), and your front foot towards the middle of your board. Lean back to lift the board's nose (the front end of the board) slightly, then use your front foot and shoulders to point where you want to go.
To stop, simply take your back foot off the board and let it scrape the ground until you come to a full stop.
Once you're comfy riding around on your little shred sled, it's time to learn some tricks!
It's recommended that you start learning ollies first, as this is the basis for a LOT of tricks in skateboarding. As a plus, the internet is rife, and I do mean RIFE with skateboard trick tips. From 360 flips to rock and rolls, just enter "skateboard trick tips" in search and try to digest everything.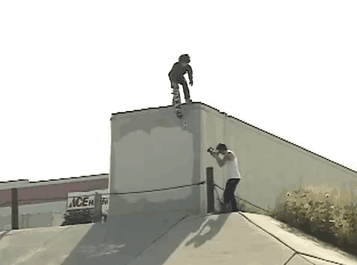 Know your limits, know your abilities and skate safe. Don't go hucking yourself down a set of stairs or grinding a handrail if you're not ready for it. Doing so will put you and others around you in danger.


Don't be a kook. What's a kook you ask? GQ defines a kook as "An individual with no understanding of the social and sartorial norms of surfing." This statement also applies to skateboarding. A kook can ruin a good skate session with other skaters and can totally bring the bad vibes, braaaahhh. Here are a few tips to avoid being that guy at a session:
Don't be a snake – Be patient and wait for your damn turn. Snaking is when skaters cut you off and take their turn. Never ever drop in and snake someone who's currently skating their turn or about to take their turn. Another version of snaking is the hero lap/marathon run, where the skate in question takes a looooooong run and not letting anyone else have their turn. Needless to say, it's pretty rude and can inflict harm. Let other people get their shred on. Be aware, be considerate, and be patient.
Don't be a one-upper – Want to piss a skater off? Find a skater busting their ass trying to land a trick over and over. Now copy the same trick, or do a more advanced version of the said trick and land it before they do. This is called one-upping. Don't be a douche.
Give respect to get respect – When skating a skate spot, respect the actual spot and its locals. These locals put in a lot of work to maintain their spot, giving respect is the least you can do. You wouldn't want someone disrespecting your home now, would you? Don't leave your trash at the spot, don't thrash the spot's obstacles, understand the flow of the spot, try not to get in anyone's way, and so on. If you happen to mess up, don't be afraid to apologize. It can go a long way.
An awesome thing is that most skaters can be more accommodating to beginners, and are more than willing to lend a helping hand in teaching a skater some new things and encourage them to shred.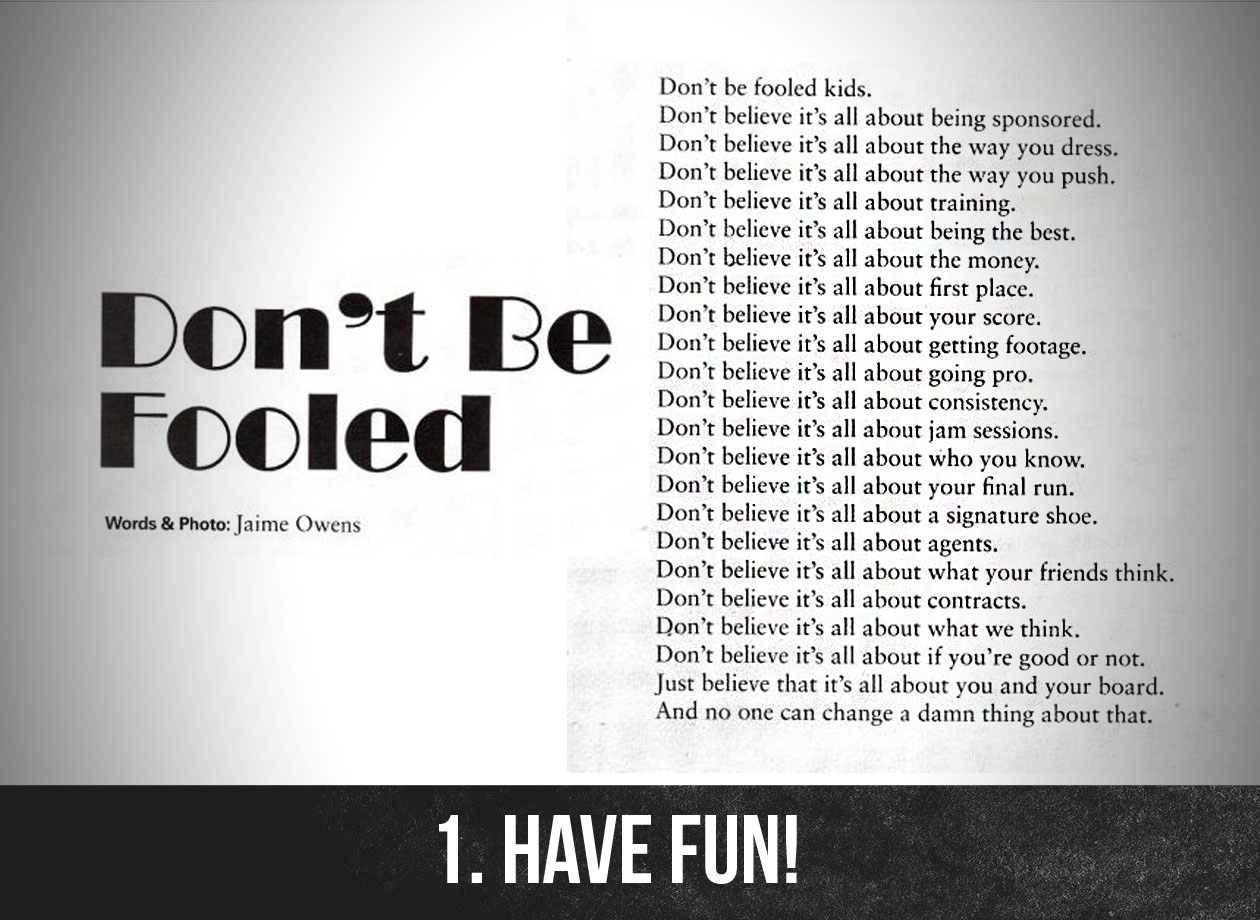 At the end of the day, this is what it's all about. Just you and your board.Why do we skate in the first place? Because it's the funnest thing ever. Praise the board!
Skateboarding is the without a doubt one of the most exhilarating things you can do in your life. You get to meet new friends, and you get to see the world in a different way.
And no, no one's too old to be skateboarding, as evidenced by this guy and especially this guy. Heck, even Bones Brigade pioneer and skateboard legend Tony Hawk is still ripping harder than ever.
Still not enough to get you hyped? Watch this clip of Cardiel, pick up your board and we'll see you on Sunday!
Get on that never-ending wave of a good time and get stoked at Vans Skateboarding Day! The push parade starts at 7Am, and the fun lasts the whole day! See you there!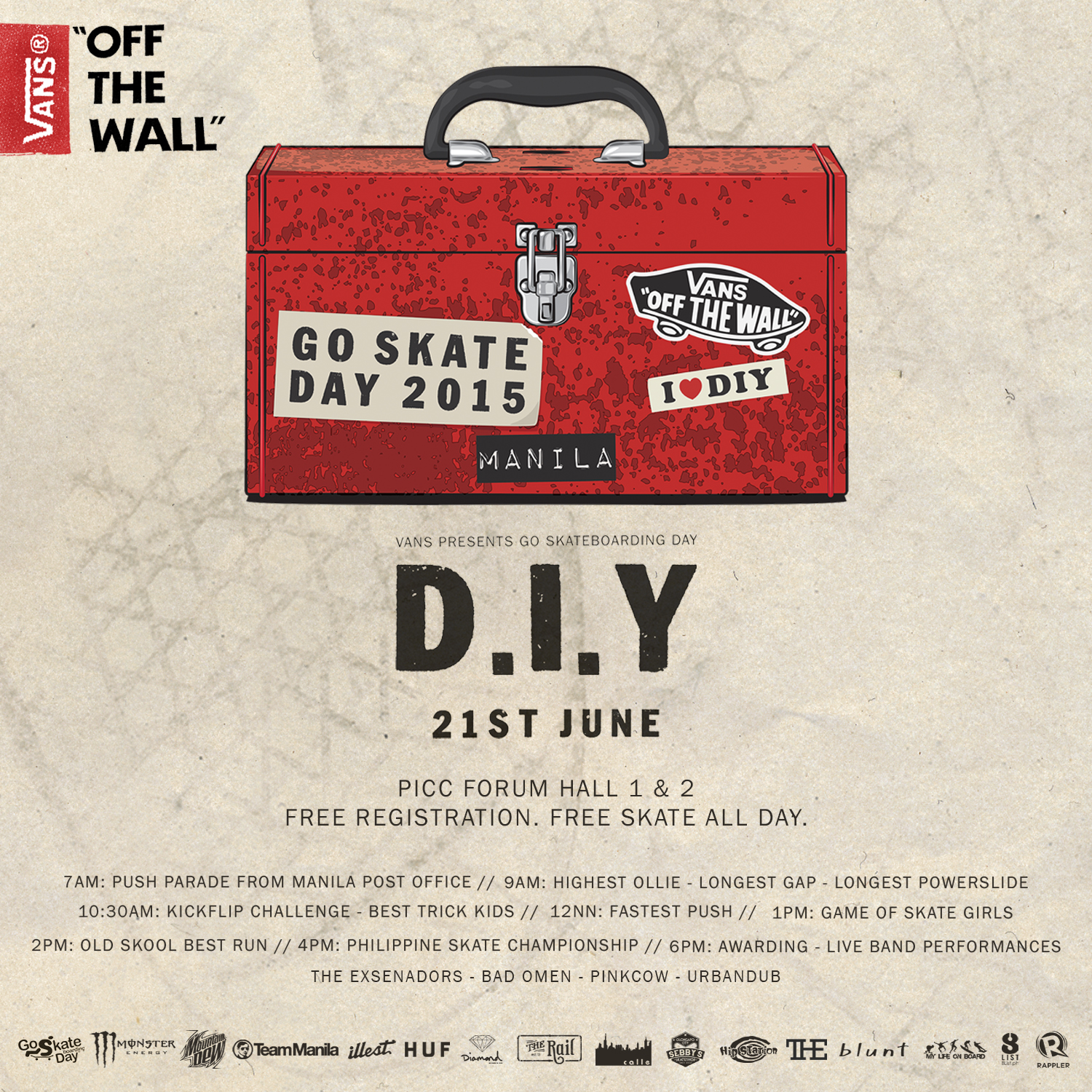 [buffer id="credit"]*This article was originally published on 8List.ph on May 30, 2014.[/buffer]