We've all been there: we see a cheesy and predictable movie, we roll our eyes, but watch it anyway, and you know what? It still satisfies us every time. To get you on that holiday cheer this season, kickstart your break with the best Christmas romcoms:
Serendipity (2001)
No one likes the Christmas shopping rush, but when braving the crowds could result in a chance meeting with the love of your life, we might as well roll up our sleeves and troop over to our nearest shopping center. Set in New York City, Serendipity is that timeless holiday movie that will make you believe in destiny – that if it's meant to be, it will be. Better start writing phone numbers on bills then?
Last Christmas (2019)
Fans of Game of Thrones and Crazy Rich Asians might find this pairing odd but be prepared to laugh, fall in love, and have your heart crushed in Last Christmas. Starring Emilia Clarke (Kate) and Henry Golding (Tom), Kate is working as an elf in a Christmas shop and meets Tom who can easily be everyone's definition of an ideal man. As Kate heals from her heart transplant and sorts her life out, she discovers that Tom is more than just a potential lover.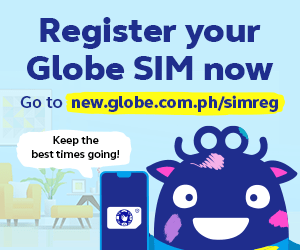 Love Actually (2003)
Why have just one Christmas love story when you can have eight? Set around the holidays in London, Love Actually is jam-packed with eight stories loosely related to one another. Aside from the festivities, gifts, and cheer, this movie will make you realize that sometimes all you need this season is just love, actually.
Love Hard (2021)
Ah, the woes of modern online dating – but wait, there can actually be so much more. Natalie Bauer (Nina Dobrev) is a writer who does a column about her worst date experiences and just when she thinks she finally got it right, she discovers she's been catfished. And the worst part is, she's already impulsively flown to his hometown when she discovers it.
Tired of Holiday Movies? Binge These Pinoy Films Online For Your Christmas Break Instead
Tired of Holiday Movies? Binge These Pinoy Films Online For Your Christmas Break Instead
Kyzia Maramara | Dec 23, 2020
The Princess Switch (2018)
Imagine this: you're a typical person who gets the chance to compete overseas and meets your doppelganger. What do you do? You switch lives with them. Set in the made-up Kingdom of Belgravia, baker Stacy gets the once-in-a-lifetime opportunity to live a life of a princess, Lady Margaret Delacourt. How will this switch affect their lives?
Let It Snow (2019)
Based on John Green's novel of the same name published in 2008, Let It Snow features the lives of high school students who get stuck in a small town on Christmas Eve due to a snowstorm. With nothing much to do, they eventually find each other's lives intertwining and finding unexpected friendships and love.
Holidate (2020)
While Christmas is supposed to be the merriest time of the year, it's the most dreaded holiday for some, especially if you're the only member of the family who's single. Why must one deal with the unnecessary pressure of bringing a plus one or have a partner to talk about? Can't we just skip to dinner and open presents? Tired of the pressure, Sloane (Emma Roberts) meets Jackson (Luke Bracey) and makes a pact to be each other's holidates. Will they eventually fall for one another though?
A Christmas Prince (2017)
A young journalist is given an opportunity that can boost her career: she has to go overseas to live with a royal family and write about the dashing prince who's next in line to rule the kingdom. From the pressure of writing about the prince to adventures, Amber meets an unexpected twist: that she might be the next queen at the end of the trip.
Check us out on Facebook, Instagram, Twitter, and YouTube, and be the first to know about the latest news and coolest trends!