The teams that would most likely meet in the NBA finals are still far from guaranteed. With how things are playing out so far, everything is still possible and a sudden turn-up is not unlikely to happen. But just this Tuesday, the Los Angeles Lakers, currently at 5th seed in this season's race for the Western Conference finals, just dominated Orlando Magic, 114-103, showing just how Lakers are in it to win it. "Lakeshow" easily trended on Twitter as fans gush about the possibility of the Lakers advancing to the finals to claim a back-to-back championship for this 2020 season.
On the court, the LA Lakers might be unstoppable. But ever wondered how they are off-court just minutes before a game starts? Before we see them neck-to-neck with players in the court in their signature jerseys, they first arrive in stadiums all swaggy and drippy.
This is no Grammys nor Oscars red carpet, but these players show that before they are fierce warriors in the court, they are classy gentlemen first. Here are 8 of the most head-turning drips from your favorite Lakers stars.
8 Memorable Beefs Between NBA Teammates
8 Memorable Beefs Between NBA Teammates
Naveen Ganglani | Nov 20, 2018
Kyle Kuzma

In the court, he's a beast. Off the court, he's a respectful gentleman — just look at the face mask. Even indoors, Kuz could rock shades and still make it look cool.
Anthony Davis

Outside the court, this 6'10" center is the king of casual. Headphones on, pouch bag on the side. Could he be listening to "All I Do Is Win" by DJ Khaled? After all, once he steps into the court, all he does is secure big rebounds for the team.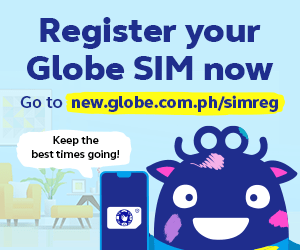 Andre Drummond
The king of comfy, Drummond may act loose and lax in his hoodies, but this could just be his self's most carefree before he fires some threes.
Dennis Schroder

Buckle up, there's about to be a real show in here. This sweater may look extra soft and comfy, but you know with these menacing looks he's about to tear anyone he goes against in the court. Just wait 'til he switches on full game mode.
Alex Caruso

Okay, we've been seeing a lot of sweatshirts and hoodies in here. How about switching it up a bit with some good ol' flannel and ripped jeans — extra ripped jeans. Point guard Alex Caruso shows he knows how to guard his style. As his shirt says, he sure knows how to put on a "Carushow."
Kentavious Caldwell-Pope
One moment he's all too comfy with shorts, the other he's all in plaid. All we know is, he would be named Kentavious if that drip ain't contagious.
Montrezl Harrell

Montrezl certainly knows what he's doing and he ain't showing up to play silly games. He's in it to win it. Not really dress to impress, but dress to be the best. Whether in a match or not, Montrezl is arguably one of the most stylish Lakers. Fun fact: It's hard to choose only two pictures when all his drips are fire. 🔥
LeBron James

He's King James for a reason. Need we say more?
Which drip stood out among your fave Lakers stars? Can you also rock this?