Extraordinary Instant Noodles You Have to Try

When you're broke AF and bordering-hangry, a cup of instant noodles is the warmest hug to your belly. The smart (aka takot-magutom) ones know that to be fact. So they keep a secret stash under their beds, in their desks and other bizarre safe spots. You should really consider following their lead, except…
As you fill your secret stash of emergency-cup-noodles, go against your instinct to grab the crowd-favorites or your usuals. The likes of Lucky Me! Pancit Canton and Supreme Bulalo are popular for damn good reasons, but there are a lot more exciting variants you have to try.
Unusual, intriguing and above all, delicious—here are 8 that possibly include your new favorite!
8. Lucky Me! Instant Mami N-Rich with Malunggay (Tinola Flavor)
Don't let these noodles' green hue intimidate you. Get over the initial shock, and move on to enjoying its soothing gingery broth that tinola is known and loved for. There's also 200mg of malunggay to get excited about—perfect for getting your dose of vegetables effortlessly.
7. Lucky Me! Supreme Jjampong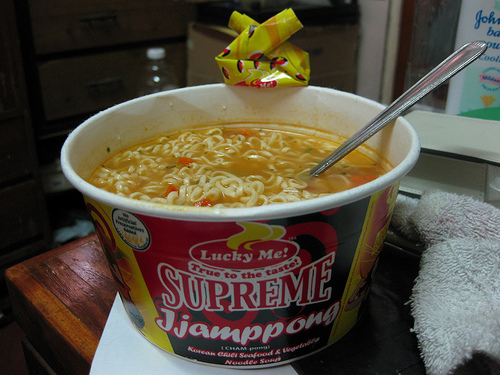 Put your love for spicy food to the test with this ultra-hot, Korean noodles. If you can handle it, go ahead and enjoy its strong seafood flavor as well as toppings of cuttlefish and wakame seaweed.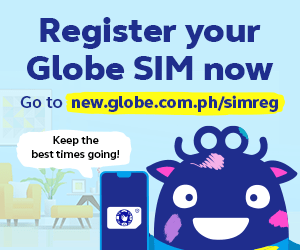 6. Payless Pancit Shanghai Patata Tim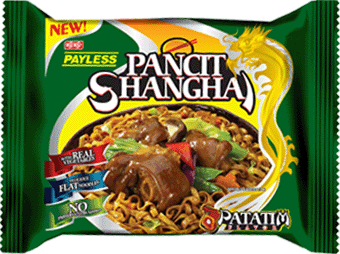 Pretend you're in a fancy Chinese restaurant devouring pata tim and oriental noodles. That act is made pretty easy with Payless Pancit Shanghai noodles, even when you're home and penniless.
5. Lucky Me! Pancit Pares Chicken Inasal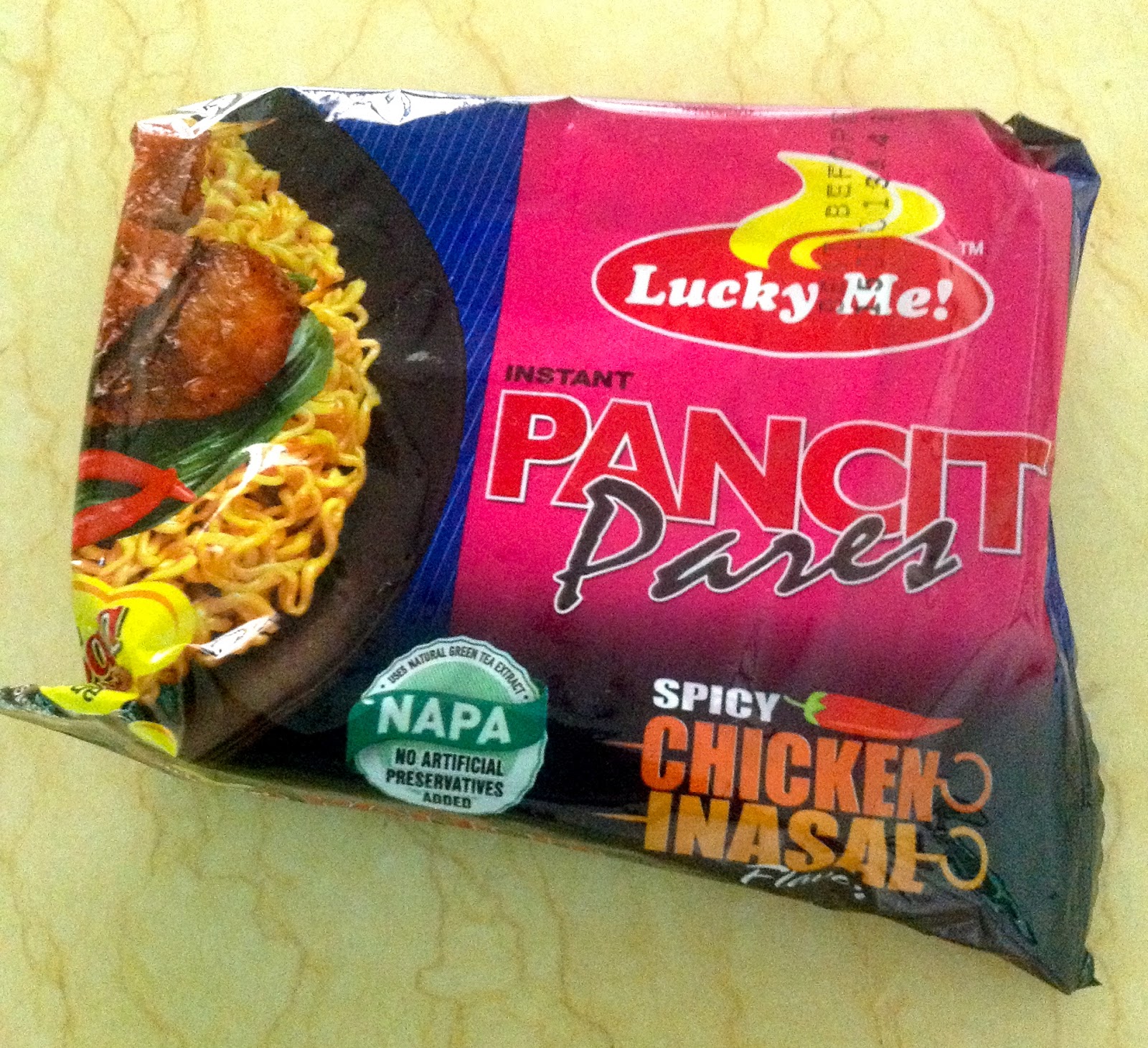 Craving for chicken inasal? Open up this awesome, flavor-packed variant from Lucky Me, and you won't need a ticket to Bacolod or money for a restaurant. The mouthwatering smell of calamansi and lemongrass will greet you as soon as you mix the noodles and sarsa together.