We Found the Coolest Work-From-Bed Tables For as Low as P250
Feb 18, 2021 &nbsp • &nbsp Kyzia Maramara
A year ago it was a nightmare working from home. Admit it. How are you supposed to focus when your bed is right there like a magnetic field that's a little too strong? But as months went by we found that WFH isn't so bad. You can wake up five minutes before you clock in for work (or school) and turn your laptop on instantly. Now it's all about getting as comfy as you can and switching things up. For those days you want to stay in bed longer or you're sick of slouching on your desk, work-from-bed is a viable option. You don't even have to balance your laptop on a pillow, we found the best laptop tables for your WFB setup.
MySpot Work Table

Say goodbye to wobbly laptop tables. MySpot's Work Table is made from aluminum cladding panels which means it's sturdy, durable, and corrosion-resistant. It can withstand the test of time, ergo you definitely get your every peso's worth. The table is spacious enough to fit a 15-inch laptop with a spot for your tumbler and books too.
You can get it in 12 color variants: White, Black, Metallic Black, Anthracite Grey, Grey Metallic, Platinum Grey, Galaxy Blue, Cupral, Red, Bronze Metallic, European Walnut, and African Zebrano.


Even if you're not on WFB mode, you can still use the Work Table as a laptop riser for your desk. The ample space at the bottom leaves enough room for your work trinkets and the height adds an ergonomic element to your workspace.
Get your own Work Table for P1,850. Fill out their order form, wait for payment instructions, and a few days later you can work on your bed comfortably. MySpot PH has an on-going Work Table giveaway that ends on Feb. 24. Check out their Facebook and Instagram for more info.
Stance EasyDesk Riser (P1,990)

Comfortably work from your bed, the couch, or the floor with EasyDesk. The table can be tilted to a 30-degree angle and features anti-slip holders so your laptop, mouse, and other items are kept in place. When you're done working, you can fold the legs for easier storage.
Work From Home Burnout Is Real — Here's How You Can Cope With It
Work From Home Burnout Is Real — Here's How You Can Cope With It
Ina Louise Manto | Jun 05, 2020
Ace Hardware Laptop Table (P499)
Light, affordable, and easily foldable, this Laptop Table from Ace Hardware could be your next WFB companion. It features a surface made from wood, a light metal stand, and a cup holder. You can get it in Pine and Black Brushed colorways.
Haspe Laptop Bed Tray with Solihiya (P3,499)
Though solihiya has long been a huge part of the Filipino design identity, rattan is having a moment right now — just scroll through the home design corner of Instagram for a few minutes and see for yourself. If you're just as smitten as we are about this aesthetic, then you'll love this solihiya bed tray. Just think of the cute #workhustle photos you'll snap! At P3,499, this is the most expensive bed table on this list, but really, you can't expect craftsmanship like this to come cheap. You can get it in black or brown at The Naturale Market.
These Affordable Bluetooth Earphones with Microphones Will Make Your Calls Soooo Much Better
These Affordable Bluetooth Earphones with Microphones Will Make Your Calls Soooo Much Better
Meryl Medel | Feb 16, 2021
Bamboo Wood Laptop Desk Table (P597)

This laptop table is made from high-quality bamboo material and has enough ventilation holes for proper heat emission. It also comes with an adjustable desk panel, a non-slip baffle, and a small drawer on the side. It's easily one of the best laptop tables out there!
Bedside Laptop Table (P899+)

Level up your work-from-bed setup with this bedside table that could also double as a small table for other purposes. It's available in a drawer and no drawer options. You can practically eat, work, and live on your bed (although we don't encourage that, please exercise).
We Found the Coolest Work-From-Bed Tables For as Low as P250
We Found the Coolest Work-From-Bed Tables For as Low as P250
Kyzia Maramara | Feb 18, 2021
Hakone Wooden Laptop Table (P799)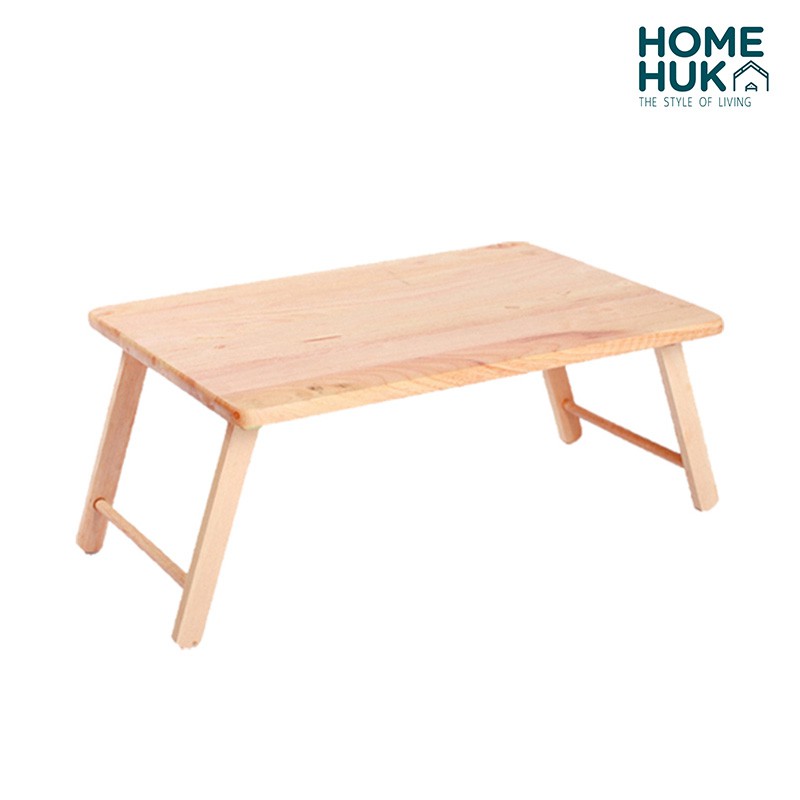 For a no-frills desk, Hakone's Wooden Laptop Table is the best choice. It's available in Walnut and Natural colorways and features foldable legs. You can prop it up on your desk or even use it to work on the floor, whichever suits your creative fancy.
HOKKA Foldable/Adjustable Laptop Table (P259)
Brighten up your workspace with HOKKA's cute-colored laptop tables. The foldable legs are non-slip and the table is made from melamine wood grain sticker finish. It also comes with a slot for your tablet and a drink holder. Get it in Black, Cream, Blue, Pink, Green, and Walnut.
Check us out on Facebook and Instagram and be the first to know about the coolest shopping finds!