8 Must-Have Sun-and-Sea-proof Gadgets
Mar 30, 2016 &nbsp • &nbsp Jaime Gonzalo
8 Must-Have
Sun-and-Sea-proof
Gadgets

By Jaime Gonzalo

We live for, on and with gadgets. It's come to the point where we can't have any fun without them. And now it's summer. Nothing spoils the whole season more than when gadgets fail when we're having fun. You could hate your life that way. OK, gadgets do not go with sea and sun. Used to, anyway. The tech heads of the world have united and have actually done something about it. Go through this list and restore your faith in technology.
8. Carson Raven 8x26mm Compact Waterproof Binoculars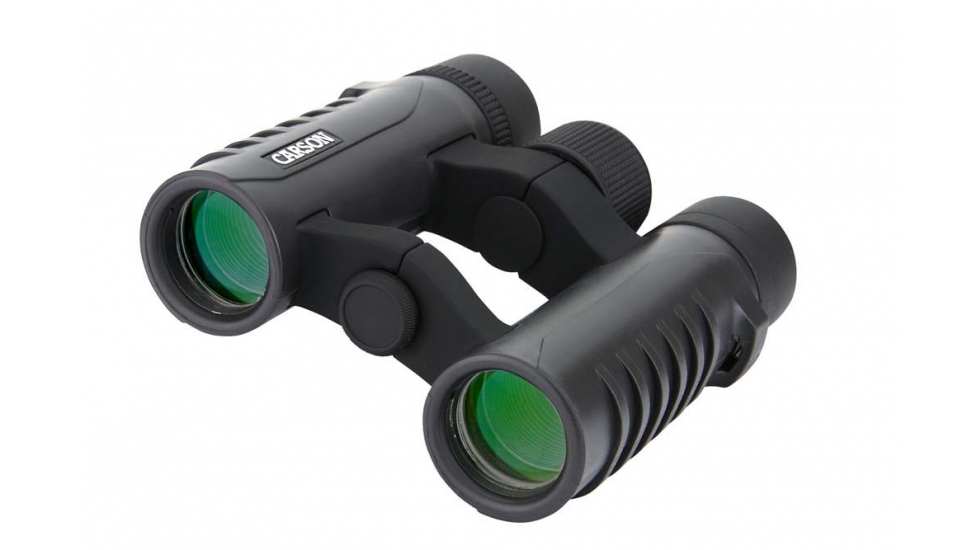 via newegg.com
Beaches are usually surrounded by mountains or other islands. This being the case, a pair of binoculars is a great gadget to have at a beach. The Carson Raven is waterproof, fog-proof and lightweight. It's equipped with 16mm eye relief and has a field of view of 356 feet at 1,000 yards. It's an overall great gadget to have fun with at the beach whether it's for looking at landscapes or checking out beach baes.
7. GoPro
via shop.gopro.com
Every beach trip needs good documentation, making the handy-dandy GoPro an essential item for any excursion. A GoPro is waterproof and portable–perfect for mounting on surfboards, scuba masks, or even a selfie stick.
6. TTRobotix's Seawolf RC Submarine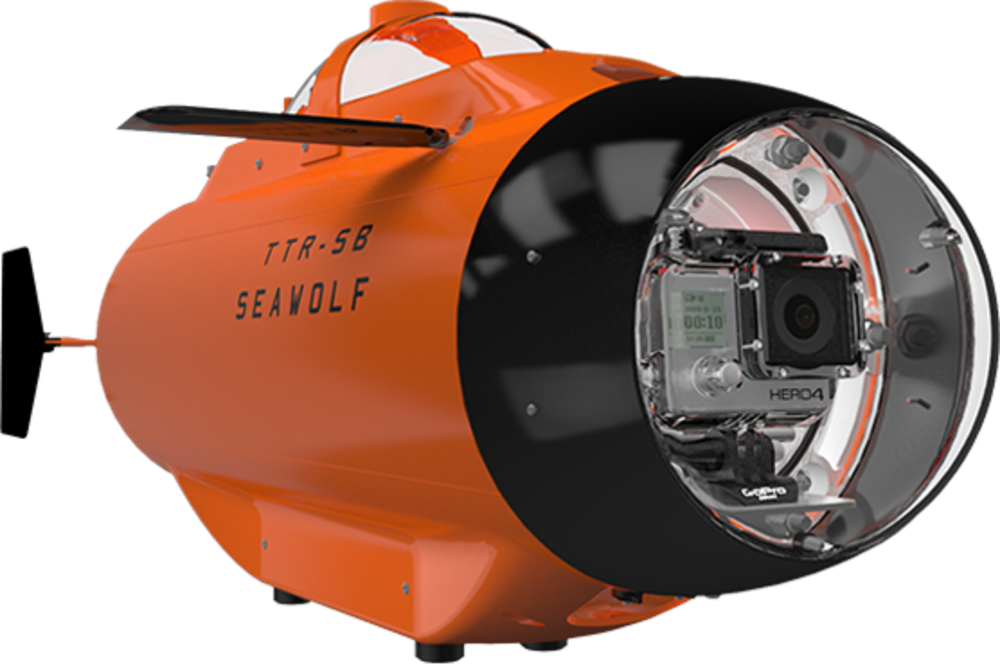 via popsci.com
This motorized remote control submarine can dive down to a depth of 8 meters. It checks in at 7.7 kilograms and is 70 centimeters long. This is the 2nd version of the Seawolf submarine–the primary difference being that it can mount a GoPro Hero3 or Hero4 to film underwater. There are two versions of the Seaworlf submarine: one for fresh water and one for salt water. Whoever thought you could play with RC's underwater? It's RC on a whole new level, and it's pretty useful too.
5. Mighty Speakers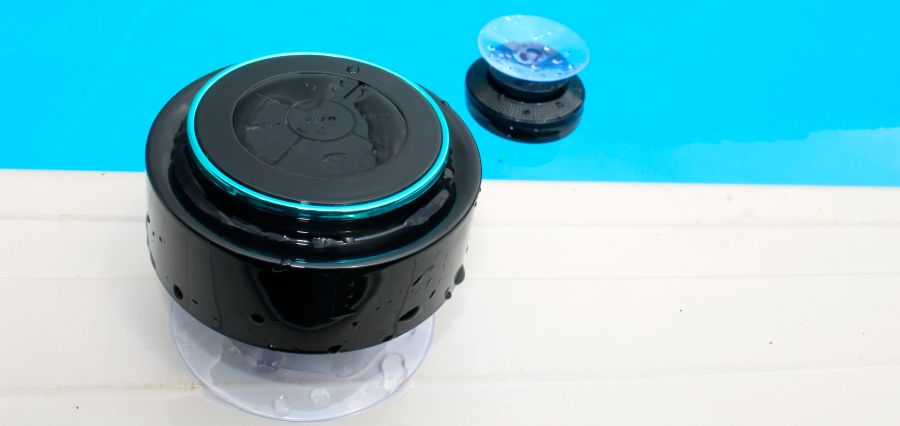 via indiegogo.com
There are many waterproof speakers on the market but the Mighty Speakers take the cake. It's extremely portable and sand-proof, making it perfect for the beach. No more worrying about sand getting into the crevasses of your device.
4. The Coolest Cooler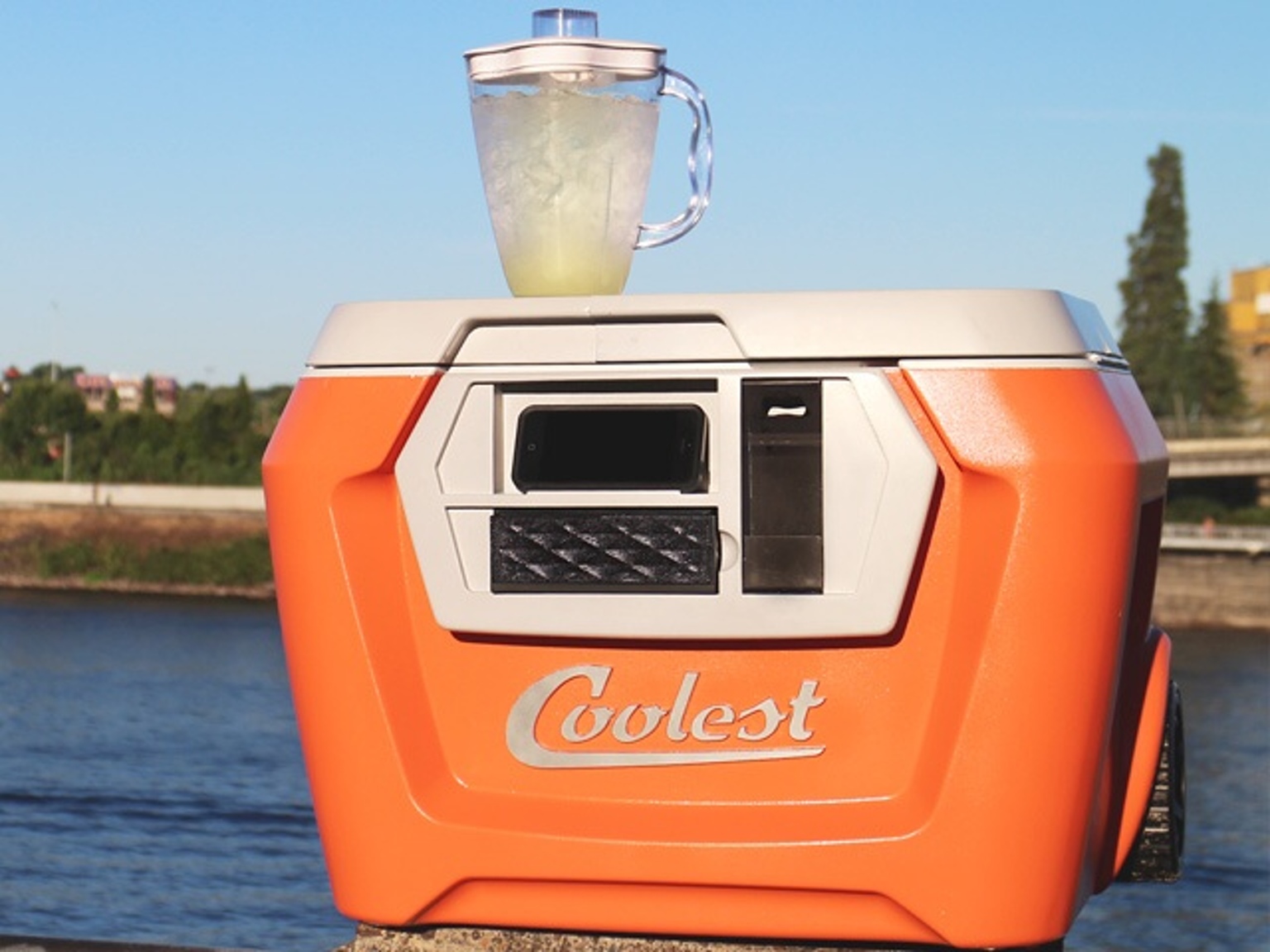 via imgix.net
The Coolest Cooler was a successful Kickstarter project that puts regular coolers to shame. The Coolest Cooler has everything you want and need for a great day at the beach. It includes stash spots, reusable plates, a ceramic knife, a drain that keeps one side dry and cold, waterproof LED lights in the interior, a USB charger, waterproof Bluetooth speakers, and even a built in rechargeable blender on top of the lid. Now, how awesome would it be to have all those things in one package?
3. Waterproofed iPod Shuffle Swim Kit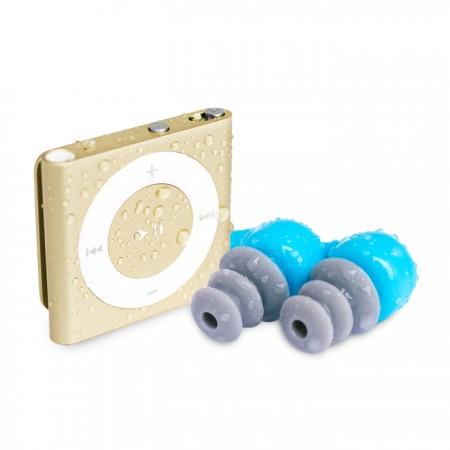 via waterfi.com
Listen to your music while swimming in the ocean! The Waterproofed iPod Shuffle Swim Kit is just like any 2GB iPod Shuffle except that it's completely waterproof. It's available in six different colors and even includes Waterfi waterproof short cord headphones.
2. Light Up Beach Ball with Color Change LED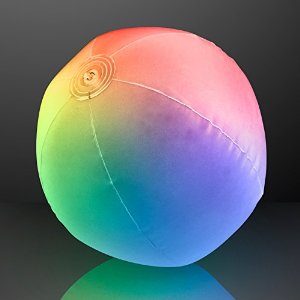 via amazon.com
The ultimate beach toy is here! Great for kids and even for those kids at heart–the Light Up beach ball is an inflatable beach ball that flashes different colored LED lights. It's great for ball sports and can even be used for illumination during the dusk and night.
1. Sea-Doo Seascooter Pro Scooter
via seascooters.com
It's literally like flying underwater. This underwater scooter is a great device for diving enthusiasts. Scuba diving can be exhausting, forcing you to take breaks and waste precious time underwater. Weighing just about 13 pounds with a max depth of 65 feet and a max speed of 2 mph, it's a great way to make the most of your time in the water by making you mobile under it. Shut up and take my money!
Know any other gadgets that will make our summer? Share away in the comments below!