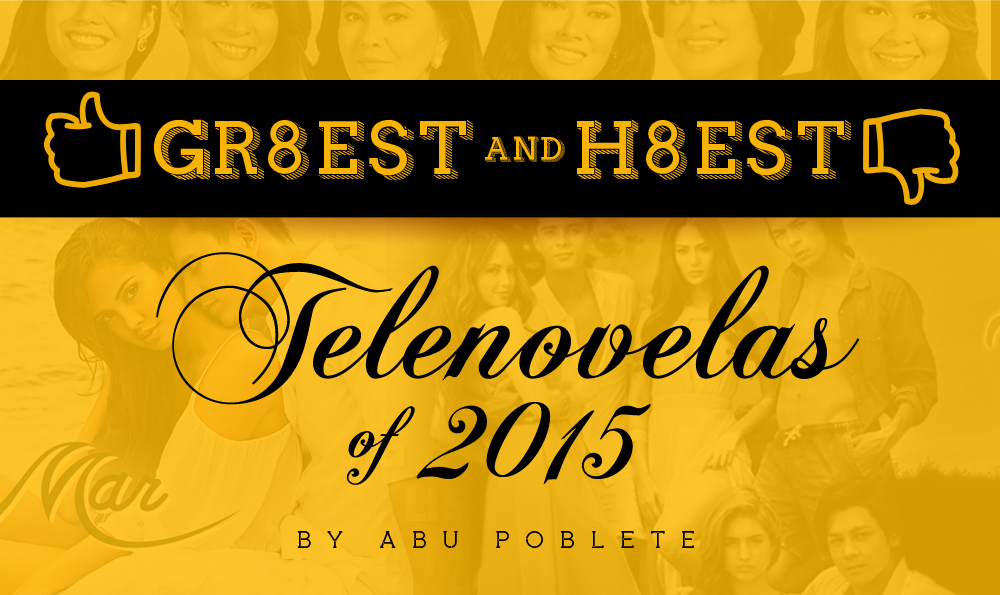 2015 was a great year for telenovelas. Every night, Twitter was flooded with hundreds of thousands of tweets about the latest developments in fan favorites. Storytelling became more mature and complex and the actors got better, but the kilig factor remained the same. Gender issues took centerstage and character-driven storylines enjoyed the limelight. This year saw a strong current of great telenovelas (at least for some), but some of the worst as well.
To help remember the teleseryes that either made you kilig or cringe, here are 8 of the H8est and Gr8est telenovelas that we saw on our TV screens this year.

8. Rich Man's Daughter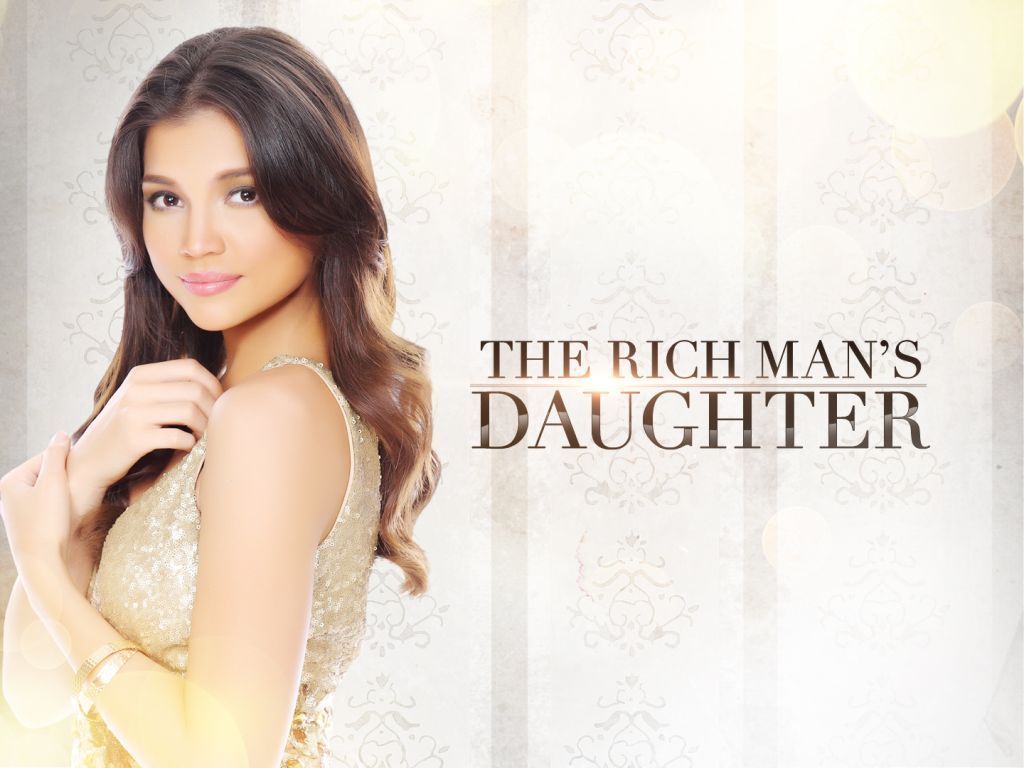 Station: GMA Network
Starring: Rhian Ramos, Glaiza de Castro, Luis Alandy
Directed by: Dominic Zapata
Plot: Rich Man's Daughter is about Jade Tanchingo (Rhian Ramos), a rich girl from a traditional Chinese family. Her family's conservativism gets challenged when Jade realizes that she is a lesbian, thanks to Althea (Glaiza de Castro), a wedding coordinator Jade meets at a wedding. The whole series is about how traditional thinking can get in the way of a person's freedom of expression, the many pressures a lesbian faces in the Philippines, and how love trumps family traditions and pressures.
Why it's One of the Gr8est: Rich Man's Daughter is the first teleserye with both main characters as lesbians; it's like the lesbian counterpart of My Husband's Lover (which was also a big success). RMD caused a lot of controversy with the MTRCB because of some of its dialogue, like, "Ganyan talaga ang pakiramdam ng kabit. At saka pag kaharap ang pamilya, idedeny ka talaga," which they say is for a more mature audience. Despite cut dialogues, RMD still topped in ratings and changed Philippine teleserye culture. It proves that gender doesn't matter if the characters are in love.
7. Ang Probinsyano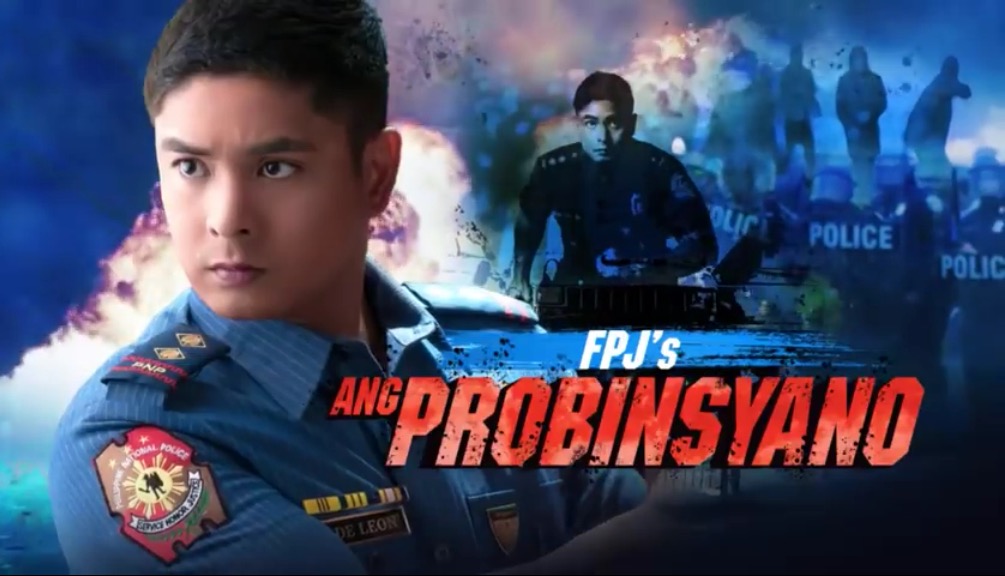 Station: ABS-CBN
Starring: Coco Martin
Directed by: Malu L. Sevilla, Avel Sunpongco
Plot: Cardo and Ador are twins who were separated at birth. Both grew up with military acumen in their blood. Ador was a famous PNP Offical while Ador was a SAF trooper in the mountains. Ador suddenly becomes involved in a syndicate case and eventually dies. Cardo needs to cover up for his brother's death so he pretends to be Ador.
Why it's One of the Gr8est: Coco Martin once again proves that action is yet another genre he can excel at. If you think Juan dela Cruz is Martin's greatest action role, you need to take a look at Ang Probinsyano. The fact that the original Probinsyano is FPJ himself, makes this a teleserye that's even more badass.
6. Kano Luvs Pinay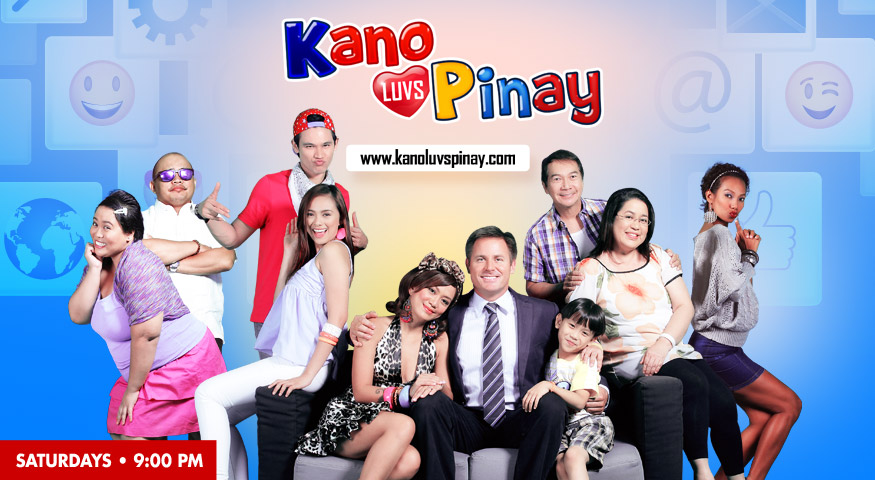 Station: TV5
Starring: Tuesday Vargas, Lee O'Brien, Wilma Doesnt, Kiki Baento
Directed by: Randolph Longjas
Plot: Cookie Bigoy (Tuesday Vargas) is a happy-go-lucky Pinay who wants to find love. Her friends, Osang (Wilma Doesnt) and Girlie (Kiki Baento), discover KanoLuvsPinay.com, an online dating site made especially for Filipinas and American men. Cookie later on meets Matthew Adams (Lee O'Brien) through the site and the two begin dating. Matthew moves from the States to the Philippines to live with Cookie and the series follows the everyday life of the couple, showing how both adapt to the culture of the other.
Why it's One of the Gr8est: Rarely is there an American character mainstay in Philippine TV. If there are, they're all just minor characters. Kano Luvs Pinay shatters this culture like how Cookie and Matthew shatter the stereotype of American men marrying Filipina women for money. KLP shows the genuine love of a multi-cultured couple through their quirks and intimate moments. The minor characters also weigh in on the richness of comedy of the series, securing KLP as one of the best series to ever come out of TV5's pockets.
5. Destiny Rose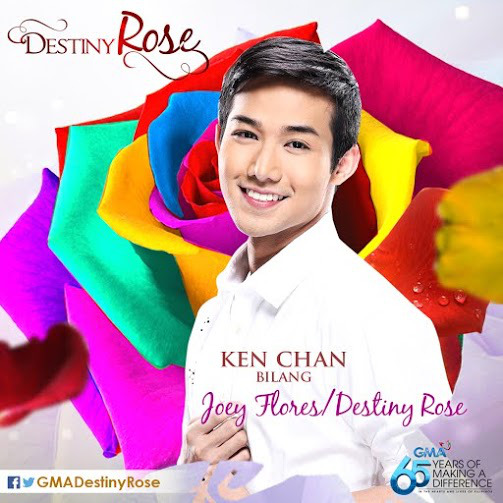 Station: GMA Network
Starring: Ken Chan, Fabio Ide, Katrina Halili
Directed by: Don Michael Perez
Plot: Destiny Rose follows the physical and emotional transformation of Joey (Ken Chan) into Destiny Rose (also portrayed by Ken Chan). Joey is a loving and dedicated son to his parents. Being the strong cookie that he is, Joey continually pursues his dreams of being a writer and a real woman despite the challenges from his surroundings and society. After becoming a famous writer named Destiny Rose and a successful sexual reassignment procedure, Destiny now has everything that she wants except for the love of her life and her family.
Why it's One of the Gr8est: Yet another gender-related series from GMA and no one is complaining. From Rich Man's Daughter's representation of lesbians, Destiny Rose now shines as the voice of Filipino transexuals who just want to live their lives peacefully.
Ken Chan is phenomenal in this serye, and it's not just because of how beautiful he is when he becomes Destiny Rose–it's his careful acting as an oppressed woman in a man's body. Katrina Halili, as usual, successfully plays a really ambitious cousin of Joey. Directed, written and acted wonderfully, Destiny Rose is definitely worth a spot in this list.
4. Bridges of Love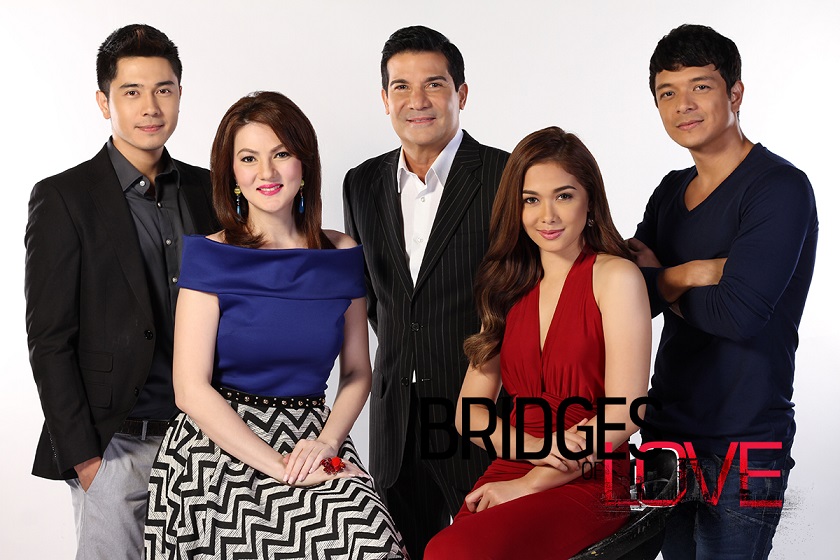 Station: ABS-CBN
Starring: Jericho Rosales, Paulo Avelino, Maja Salvador, Edu Manzano, Carmina Villaroel
Directed by: Richard V. Somes and Will Fredo
Plot: Bridges of Love is about two brothers, Carlo (Paulo Avelino) and Gael (Jericho Rosales, who promised to never separate, but are eventually forced to because of an unfortunate tragedy. Their paths were connected once again by Mia (Maja Salvador), the metaphorical bridge of love. Both brothers fall in love with Mia and have to choose which one weighs heavier for them: love or family.
Why it's One of the Gr8est: Basically, what really made this teleserye one of the best is Paulo Avelino's characterization of the problematic and unpredictable Carlo. Avelino once again sets himself apart from other actors with his amazing performance in Bridges of Love. Jericho Rosales and Maja Salvador were great as well, but really, it's not that hard to play good characters. A great series with very intense scenes here and there (oh, god that ending!), Bridges of Love is truly one of the best of the year.
3. Pangako Sa 'Yo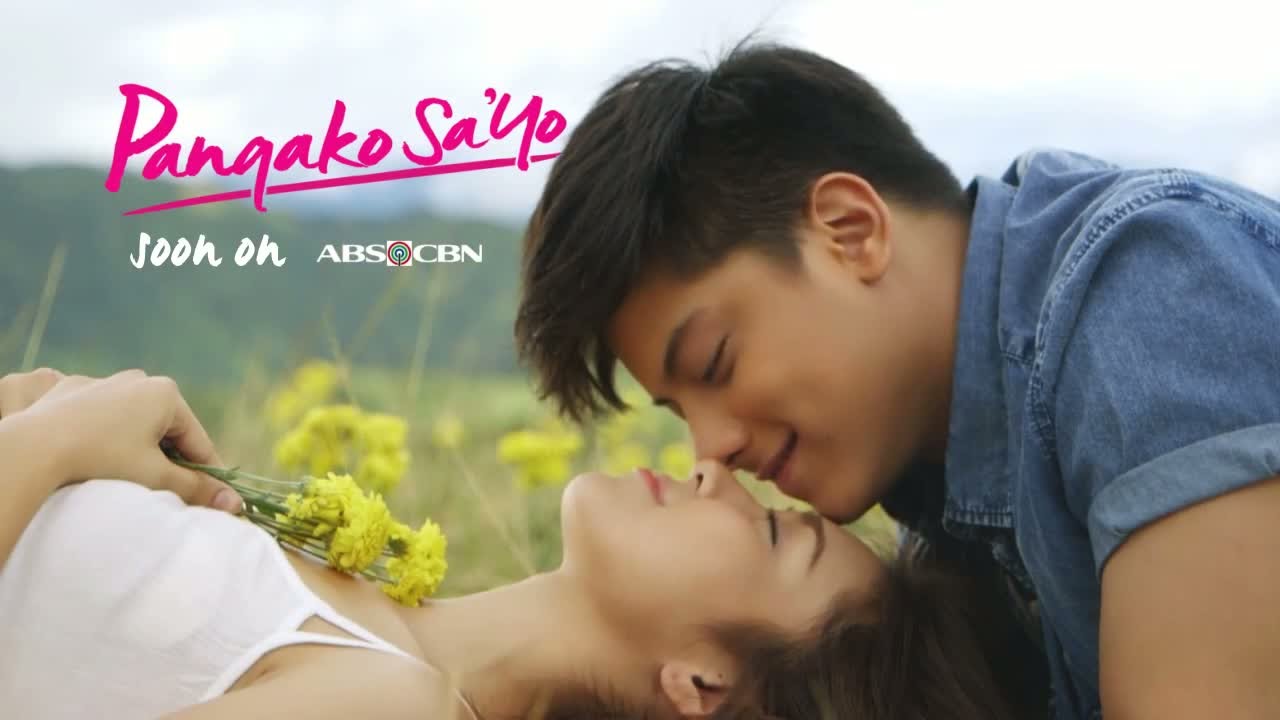 Station: ABS-CBN
Starring: Kathryn Bernardo, Daniel Padilla, Jodi Sta. Maria, Angelica Panganiban, Ian Veneracion
Directed by: Olivia M. Lamasan, Rory B. Quintos, Dado C. Lumibao, Cathy Garcia-Molina, Richard I. Arellano, Will Fredo and Mae Cruz-Alviar
Plot: Pangako Sa 'Yo is about the encircling drama between young lovers and bitter exes, which makes it the deliciously sinful treat it is. Yna Macaspac is played by Kathryn Bernardo, Angelo Buenavista is played by Daniel Padilla, Amor Powers is portrayed by Jodi Sta. Maria, Claudia Buenavista is played by Angelica Panganiban and Ian Veneracion portrays Governor Eduardo Buenavista.
Why it's One of the Gr8est: The original Pangako Sa 'Yo featured Jericho Rosales as Angelo Buenavista, Kristine Hermosa as Yna Macaspac, Eula Valdez as Amor Powers and Jean Garcia as Claudia Zalameda, and was one of the highest grossing teleseryes in the Philippines. At one point, the ratings of the show reached 64.9% according to AGB Nielsen-Philippines. The original is a legend in Philippine television, which makes the pressure for the new version to be as good or even better pretty high. What's amazing about the new version is that it was able to live up to the hype. KathNiel were great as the young lovers, but let's cut to the chase here, the true heroes of the series are Jodi Sta. Maria and Angelica Panganiban. The scenes where they sass each other is TV gold. This is an example of a perfect casting, and we're too lucky to have seen the beauty of Amor vs. Claudia once again.
2. On The Wings of Love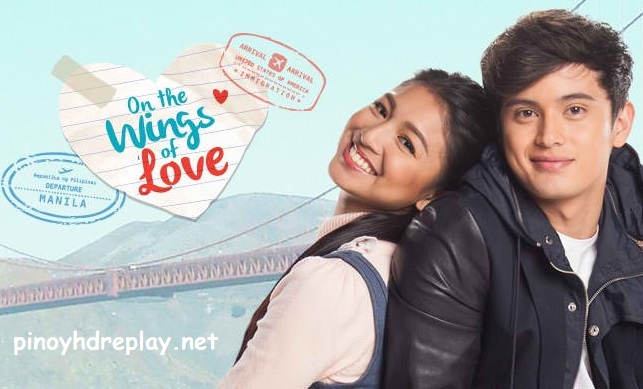 Station: ABS-CBN
Starring: James Reid, Nadine Lustre, Albie Casino,
Directed by: Antoinette Jadaone, Jojo A. Saguin and Dan Villegas
Plot: OTWOL started out as a story about Leah Olivar (Nadine Lustre) and Clarke Medina (James Reid), two Overseas Filipino Workers who are trying to make ends meet for their families by working in San Francisco. The two get married so that Leah can get a green card and thus work legally in the States. The married couple eventually falls in love for real and their love is tested by Leah's ex-boyfriend Jigs Fausto (Albie Casino) who still fights to get her back, and her mother who was also an OFW before they thought she died. Leah comes back to the Philippines because of her apparently-alive mother's sudden appearance. Clarke follow Leah to the Philippines and the two try their best to survive married life.
Why it's One of the Gr8est: You knew this was going to be in here. The perfect phrase to describe On the Wings of Love is this: a breath of fresh (and super kilig) air. This series has one of the best character-centered stories that doesn't exaggerate like typical teleseryes do. For example, we always see characters in teleseryes that are so lost in their hunger for revenge that it clouds their common sense. Another example is how some characters who are too obsessed with how rich they are that they're willing to devise a complex plan to have their son break up with his poor girlfriend. This exaggeration of characters is not the case for OTWOL. You know where every character comes from, so you sympathize with them more (well, maybe except for Jigs). Oh, and can anyone forget ALL the kilig moments director Antoinette Jadaone and JaDine perfectly concocted? OTWOL leaves audience wanting for more (James Reid) in each episode, and that's the true sign that a teleserye is carefully directed.
1. My Faithful Husband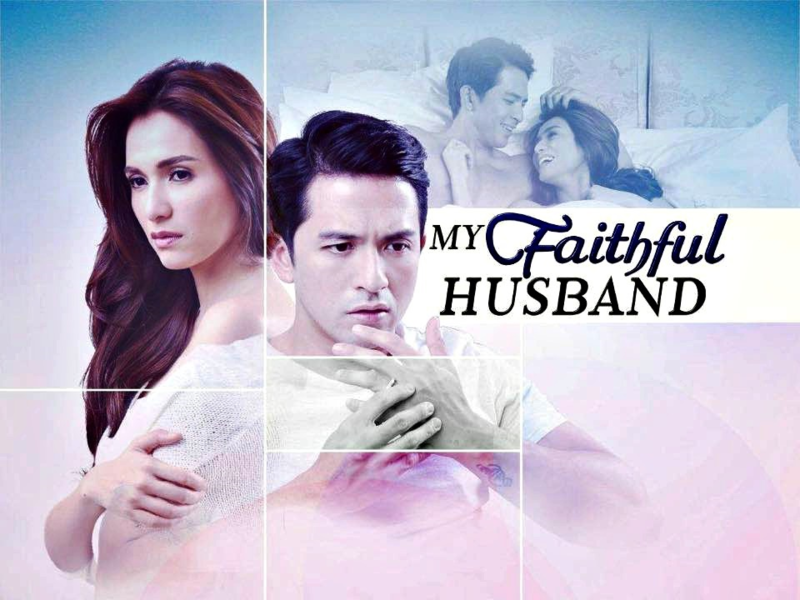 Station: GMA Network
Starring: Jennylyn Mercado, Dennis Trillo, Mikael Daez, Snooky Serna
Plot: Mel (Jennylyn Mercado) is a rich, beautiful and outgoing woman who gets pregnant by her ex-boyfriend Dean (Mikael Daez). She doesn't tell Dean that she's pregnant, then she meets Emman who is the breadwinner of his family. Emman and Mel then get married, with Emman assuming the role of the father of her child. Dean suddenly comes back to Mel's life, trying to win her back. Mel gets confused and eventually sleeps with Dean. Emman discovers Mel's one-night affair and things go crazy after that. The couple separates but eventually reconciles. Dean finds out about his daughter with Mel, while Sedes (Snooky Serna), Emman's mother, meddles with their relationship.
Why it's One of the Gr8est: My Faithful Husband tops the list because of the perfect harmony of three things: the true-to-life and goosebump-inducing script, great direction and the amazing actors that bring the characters to life. The standouts are Jennylyn Mercado and Snooky Serna who never fail to perfectly personify the torn and confused wife and the typical angry manugang, respectively.