Gr8est & H8est Telenovelas of 2015
Dec 25, 2015 &nbsp • &nbsp Abu Poblete

8. You're My Home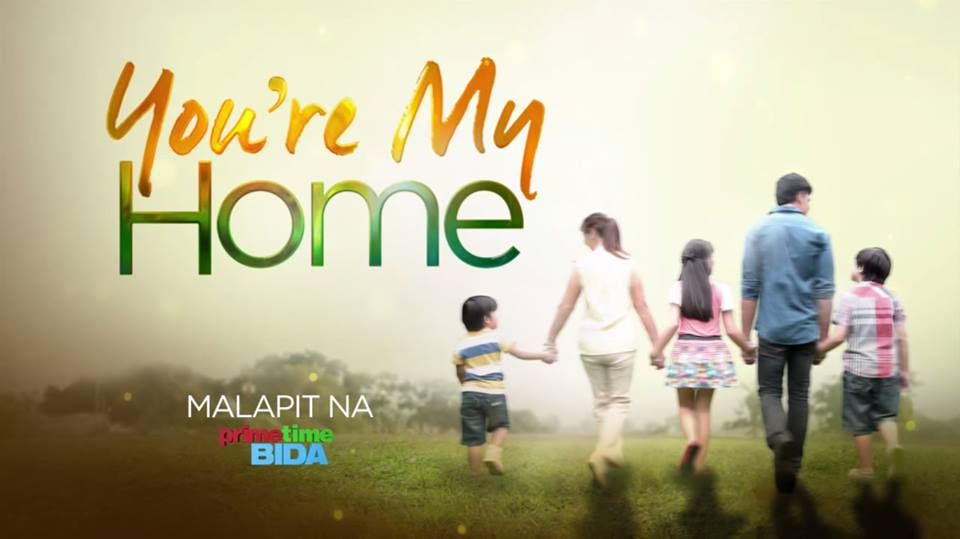 Station: ABC-CBN
Starring: Richard Gomez, Dawn Zulueta, Jessy Mendiola, Paul Salas, Sam Concepcion, Mika de la Cruz
Directed by: Joyce Bernal
Plot: A family's relationship is tested when the father and mother, Gabriel (Richard Gomez) and Marian (Dawn Zulueta) are too distracted with work to take care of their family life. Their daughter Grace (Jessy Mendiola) is bullied and this causes her to rebel against her parents. As Grace leaves home because she's such a rebel, her brother Vince (Paul Salas) allegedly gets kidnapped. Grace blames her husband for kidnapping and the two split up. Decades after, Vince resurfaces in Grace's life.
Why it's One of the H8est: One word that perfectly describes the You're My Home Series? Meh. Oh, you lost your son? Don't fret! You're in a telenovela so of course you're going to find him at the right time! That's some insane storytelling there! They may have used the combined powera of Gomez and Zulueta in the hopes of creating a more interesting story, but nope, that didn't happen.
7. Once Upon a Kiss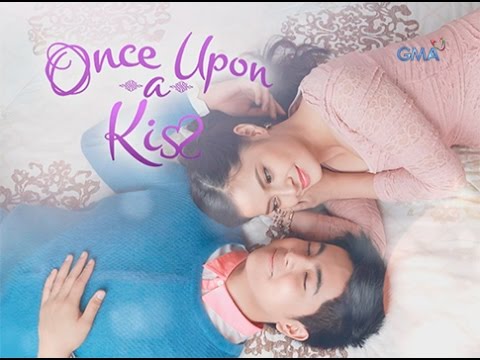 Station: GMA Network
Starring: Bianca Umali, Miguel Tanfelix
Directed by: Joyce Bernal
Plot: Ella Rodrigo (Bianca Umali) and Prince Almario (Miguel Tanfelix) are childhood friends from different worlds–Ella is from a poor family while Prince is from a rich one. Prince has to leave the country to study so their friendship is cut short. When Prince comes back, both of them don't remember each other, but become best friends again eventually. Prince has to leave again to study in Manila, and luckily this time Ella can follow suit. Ella gets diagnosed with brain tumor in Manila but can't pay for her surgery. Prince aska his mother for the money for Ella's surgery but in exchange for the money, Prince would have to give up his friendship with Ella.
Why it's One of the H8est: Once Upon a Kiss is one of those teleseryes that has the same theme and plot as every other teleserye. The only thing different about OUK are the names of the characters. Both protagonists are childhood friends who unluckily got separated because the rich boy needed to study abroad. He comes back to be reunited with his childhood friend, but of course his mother is against their friendship. Really, GMA? That's really original.
6. Baker King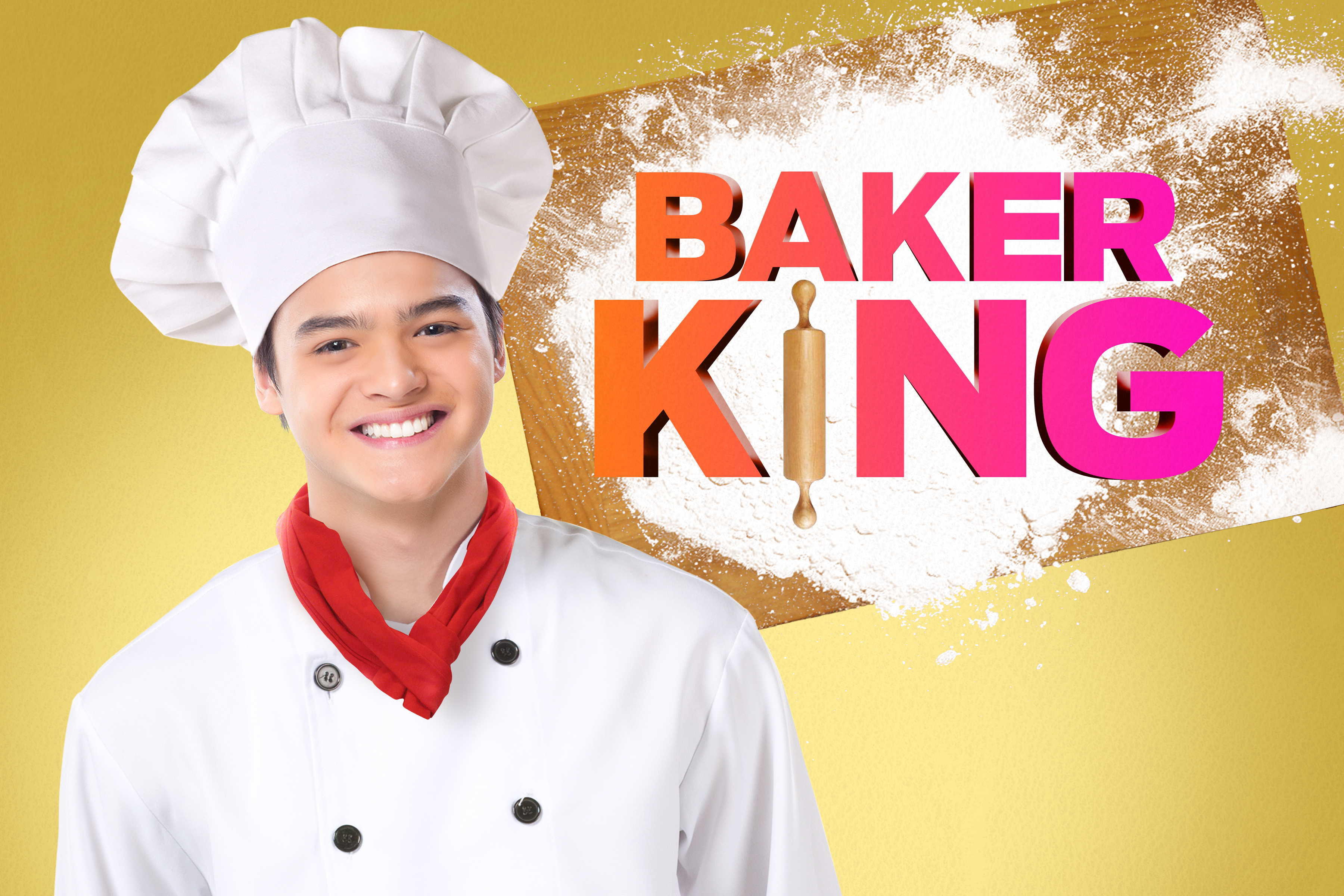 Station: TV5
Starring: Mark Neumann, Shaira Mae, Akihiro Blanco and Inah Estrada
Directed by: Mac Alejendre
Plot: As an illegitimate child of the owner of Le Han Seong Bread Company, the protagonist isn't considered as the heir of the company. His mother then gets kidnapped and he's forced to live on the streets to find her, where he learns about the importance of life and money. He suddenly meets his half-brother in the Lucky Bakeshop where they face off against each other.
Why it's One of the H8est: There's really nothing wrong with how TV5 does Filipino versions of Koreanovelas, but it's how they badly they translate it that becomes the problem. The material is there, but the delivery of the not-so-good actors just kill it.
5. Doble Kara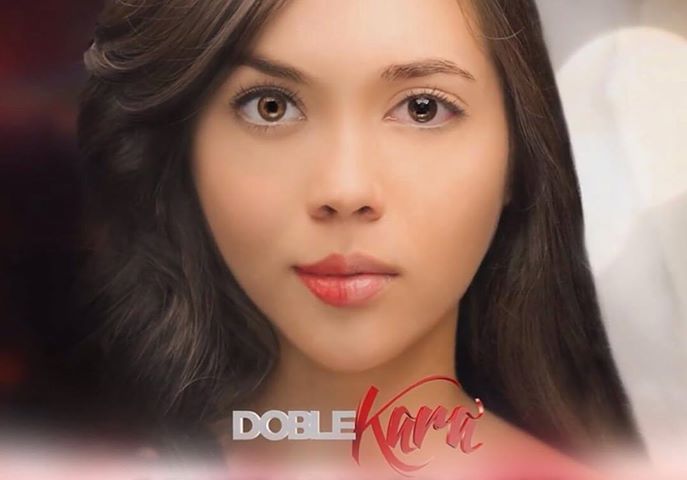 Station: ABS-CBN
Starring: Julia Montes, Mylene Dizon, Ariel Rivera
Directed by: Emmanuel "Manny" Q. Palo, Jon S. Villarin and Erick C. Salud
Plot: Kara and Sara (Both Julia Montes) are born into a not-so-rich family with Laura (Mylene Dizon) and Ishmael (Ariel Rivera) as their parents. The twins, though, are the daughters of Antonio (Allen Dizon), one of Laura's customers when she was a prostitute. Kara is diagnosed with leukemia so Laura decides to have her real father care for her to ensure her survival. The twins grow up separately until they are teens who are forced to reconnect with each other.
Why it's One of the H8est: Julia Montes is a good actress, delivering good performances as both Kara and Sarah. Unfortunately, the protagonists alongside Montes weren't as good. The story of Doble Kara could have been much more interesting if a unique twist were given to it. The fact that the two main protagonists are twins is probably the most interesting (and cliché) aspect of the series.
4. Misterless Misis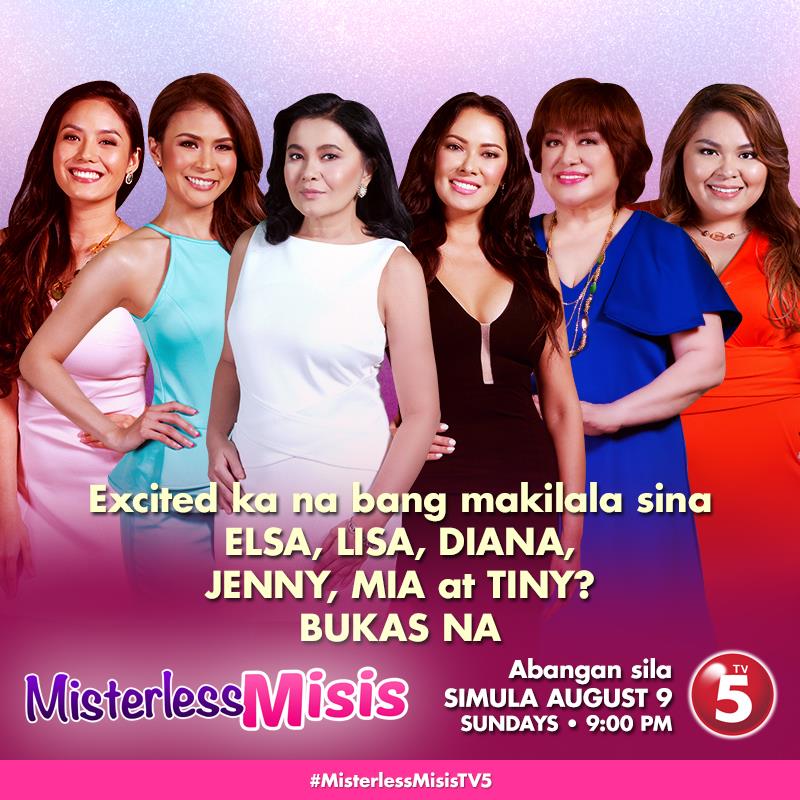 Station: TV5
Starring: Lorna Tolentino, Ruffa Gutierrez, Mitch Valdez, Jelli de Belen, Andy Gomez, Ritz Azul
Directed by: Mark Meily
Plot: Five best friends slash neighbors who happen to be husband-less try to survive the tides of life in search of happiness.

Why it's One of the H8est: The plot had potential. Five husband-less women as neighbors with a tendency to gossip and be dependent on love? It screamed Desperate Housewives from all corners but the script just wasn't sassy and funny enough to even last five episodes.
3. The Half Sisters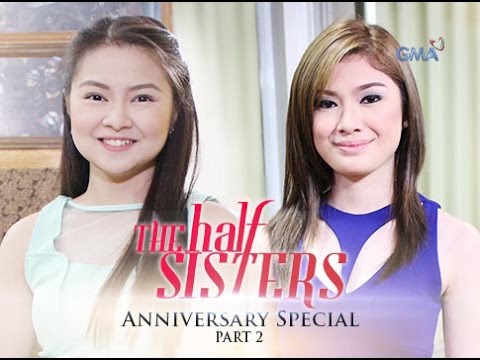 Station: GMA Network
Starring: Barbie Forteza, Thea Tolentino, Derrick Monasterio, Andre Paras, Jomari Yllana, Ryan Eigenmann
Directed by: Mark Reyes and Gina Alajar
Plot: Diana (Barbie Forteza) and Ashley (Thea Tolentino) are the twin daughters of Rina (Jean Garcia) with different fathers, Alfred (Ryan Eigenmann) and Benjie (Jomari Yllana). The serye follows the comfortable life of Diana with Benjie, her biological father and how Ashley pretends to be the real daughter of Benjie in order to have a better life.
Why it's One of the H8est: The Half Sisters has been on TV for one and a half year and its story isn't showing any signs of conclusion when it should have ended ages ago. Some stories can be stretched depending on the chemistry of the additional story with what's already been aired. The Half Sisters has been on TV for too long and the story has stretched past it's entertainment value.
2. Pasion de Amor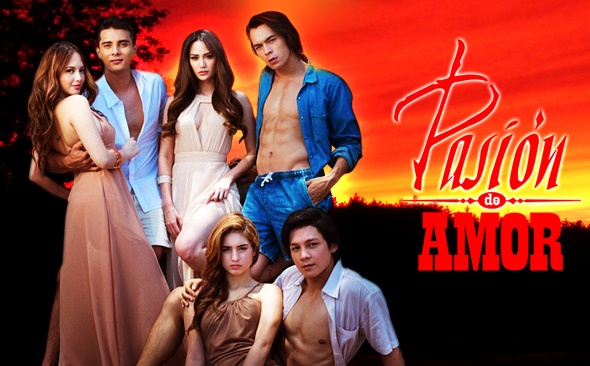 Station: ABS-CBN
Starring: Jake Cuenca, Ejay Falcon, Joseph Marco, Arci Munoz, Ellen Adarna, Coleen Garcia
Directed by: Eric Quizon, Carlo Po Artillaga and Raymund B. Ocampo
Plot: The Samonte Brothers (Jake Cuenca, Ejay Falcon and Joseph Marco) are seeking revenge for the death of their younger sister by making the Elizondo sisters (Arci Munoz, Ellen Adarna and Coleen Garcia) fall in love with them.
Why it's One of the H8est: If showing skin is the basis of a good teleserye, then Pasion de Amor would be on the other side of this list.
1. Marimar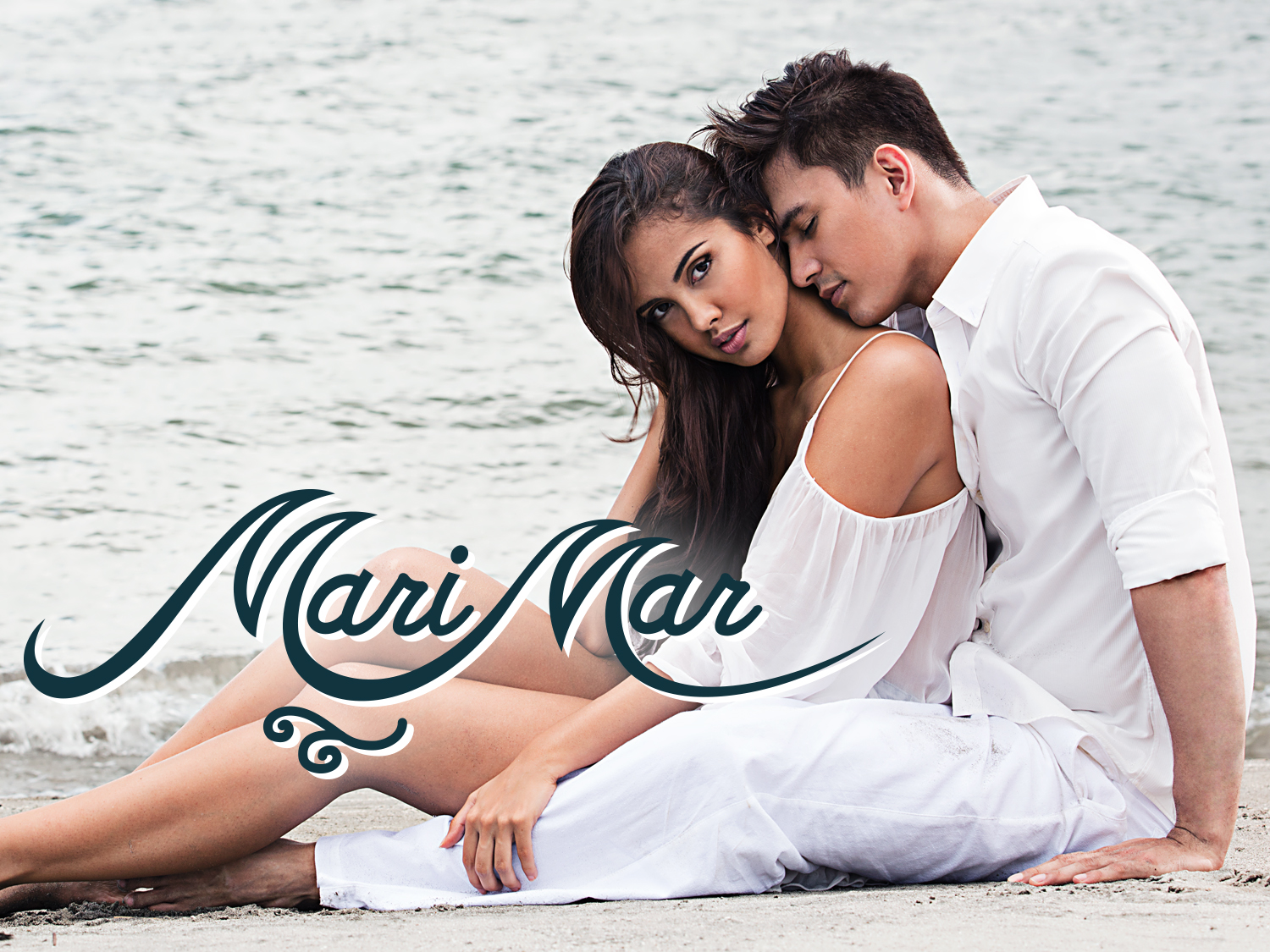 Station: GMA Network
Starring: Megan Young, Tom Rodriguez, Lauren Young, Jaclyn Jose
Directed by: Dominic Zapata
Plot: Marimar (Megan Young) lives by the sea with her family, where she works as a pearl hunter, diving for them and selling them in town where she meets Sergio Santibanez (Tom Rodriguez). Since Marimar arrives into Sergio's life, bad luck has followed. It was when she meets her real father, Gustavo Aldama (Zoren Legaspi) that Marimar finally receives the reward she needs. Educated and styled overseas, Marimar is ready to take revenge on the people who did her wrong.
Why it's One of the H8est: Let's just say Megan Young should just pursue her beauty queen career. Tom Rodriguez is a good Sergio, but the chemistry between him and Young is a little awkward. When Young looks at him, you just can't believe that she's really in love with him. This Marimar could have been a great adaptation, but Marian Rivera's was still the best.
What do you think were the H8est and Gr8est telenovelas of the year? Share your thoughts in the Comments Section below!