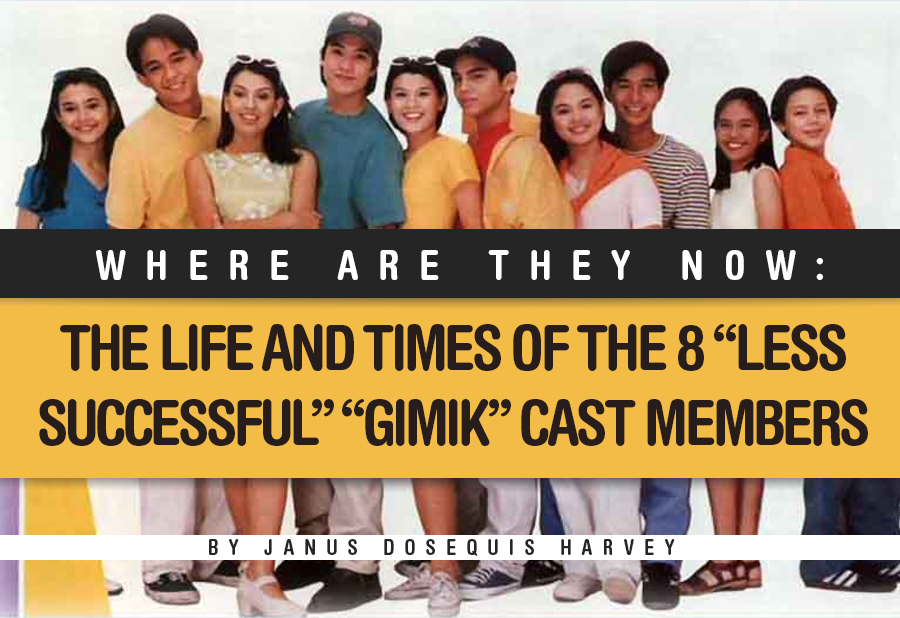 It was the mid-90s and as a teenager who enjoyed a healthy dose of Pinoy pop culture, we had to make some really big decisions every Saturday: do we watch TGIS, or do we watch Gimik?
Yours truly was probably one of the many who decided to make that decision weekly, instead of choosing one and sticking with it. My, my, how quickly time goes by, as we now reminisce on what the erstwhile Gimik cast is up to now. Who could ever forget how "pangga," now an ever-present word used in Philippine radio, was popularized by Judy Ann Santos and the late Rico Yan?
But we won't talk about the undeniable success stories of the John Lloyd Cruzes and the Kristine Hermosas  of our day. We will talk about the lesser-known cast members (and we mean that very relatively, of course) like, say, Laura James (who?), or Vanessa Del Bianco. How successful have these cast members been, and more importantly, what are they up to now?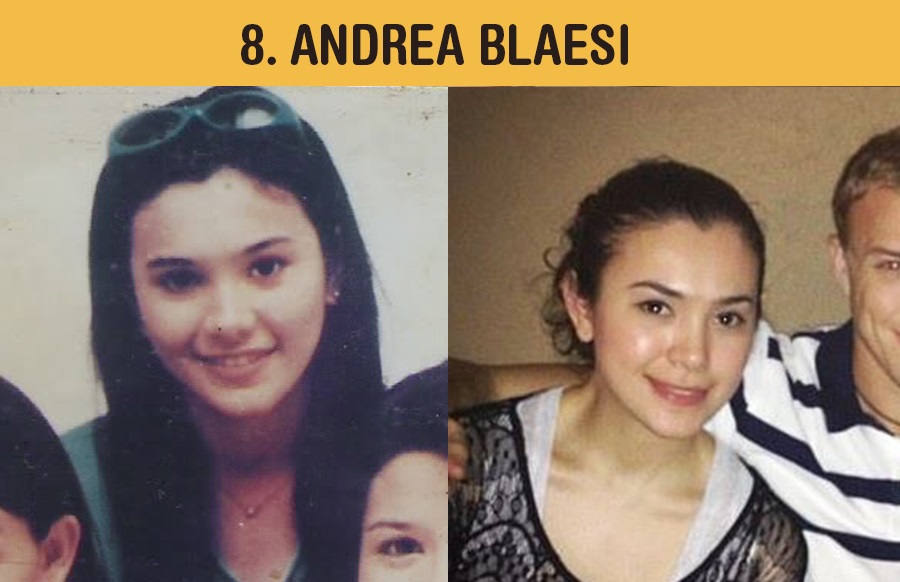 Back Then: As Andy Cuyugan, Andrea was never really the main focus of the show, but her scene-stealing looks made her pretty unforgettable despite having been on the show for just a cup of coffee, a couple of months at the most.
Post-Gimik Life: Andrea Blaesi decided to ease off acting and focus on being a commercial model despite having all the potential in the world, thanks to her stint on Gimik and her role in the unmistakably '90s hit film Rollerboys. However, her sister, Isabel, followed in her footsteps and was under the Star Magic banner until 2008. You could always try asking Isabel on Twitter, if she's willing to share anything about what Andrea is up to nowadays.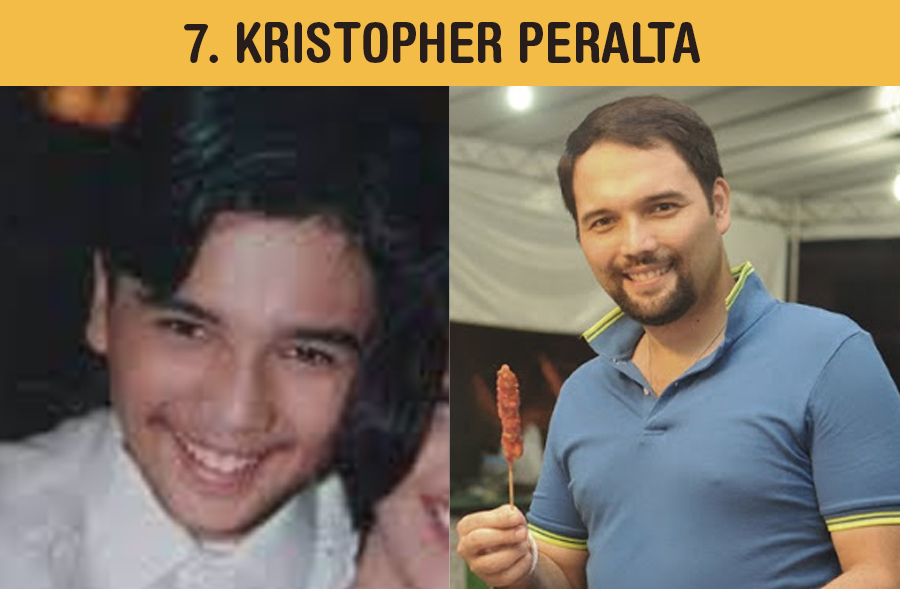 Back Then: Before Kakai Marquez (Kaye Abad) ended up being paired up with Choy Ledesma (Baron Geisler) on the show, she was being matched with Kristopher Peralta's character, Toffee Sanchez. Of course, given that Kakai's dad was super-strict, you had your typical stealth ligaw thing going on. Toffee was a pretty fun character, and given the benefit of hindsight, he would have made a much better choice than Choy, what with Baron's never-ending run of offscreen problems.
Post-Gimik Life: Kristopher Peralta took a brief break from showbiz after 1998's Nagbibinata, then came back in 2002. His most notable role was in 2004 as John Lloyd Cruz's skirt-chasing cousin in the film Now That I Have You, where John Lloyd and Bea proved that stalking someone on the MRT could lead to true love.  He got married sometime in 2008 or 2009, and has invested in the restaurant business for far longer than that.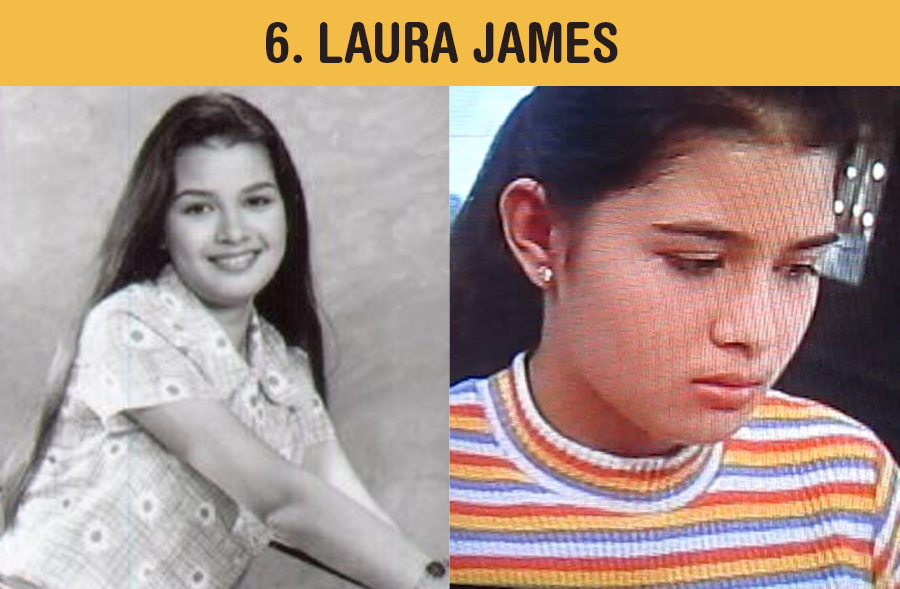 Back Then: Who remembers Cindy Trinidad from the show? Well, I don't. She wasn't particularly remarkable, but believe it or not, there was a point in Laura's career where she was being perceived as competition for Kristine Hermosa. This, of course, never really came to fruition.
Post-Gimik Life: After starring in 2002's Got 2 Believe (the Rico-Claudine film, and not the Kathniel teleserye in 2013), Laura practically vanished from the spotlight. Word has it she now resides in California, where she has her own business. She is not to be confused with the America's Top Model Cycle 19 winner.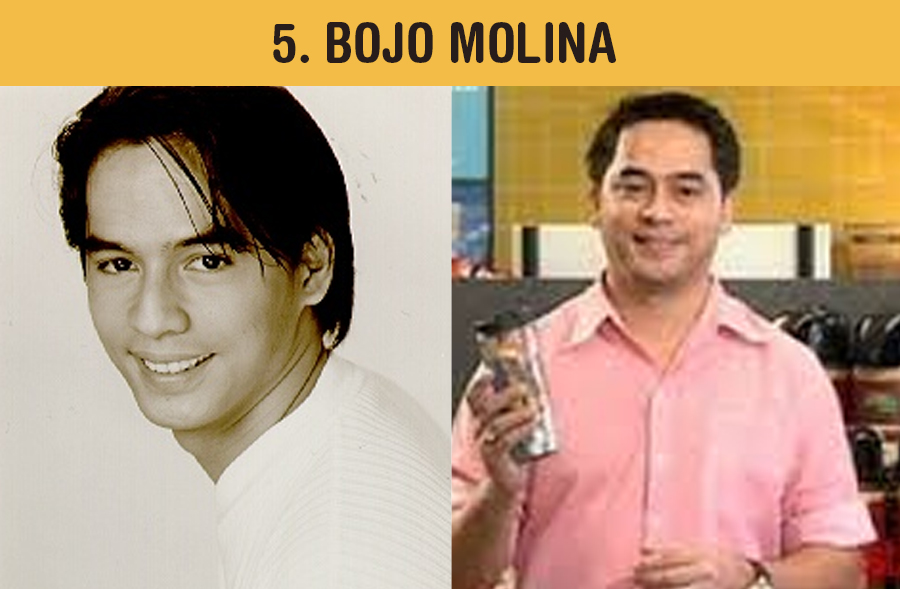 Back Then: Oh, wow! While most people who fondly remember Gimik probably were all about Diane (Judy Ann Santos) and Ricky (Rico Yan), the more hardcore fans were backing Brian and Melai. Bojo Molina's "you and me against the world" story arc was probably the most relatable among the lot, and the two just had insane onscreen chemistry.
Post-Gimik Life: Bojo Molina last starred in 2010's Gimik Reunion (Yes, another one after 1999.), reprising his role as Brian Lorenzo. Nonetheless, he's now based in Guam, where he is married with two kids, and he's the marketing director of 17 movie theaters there, which, yes, shows Pinoy films.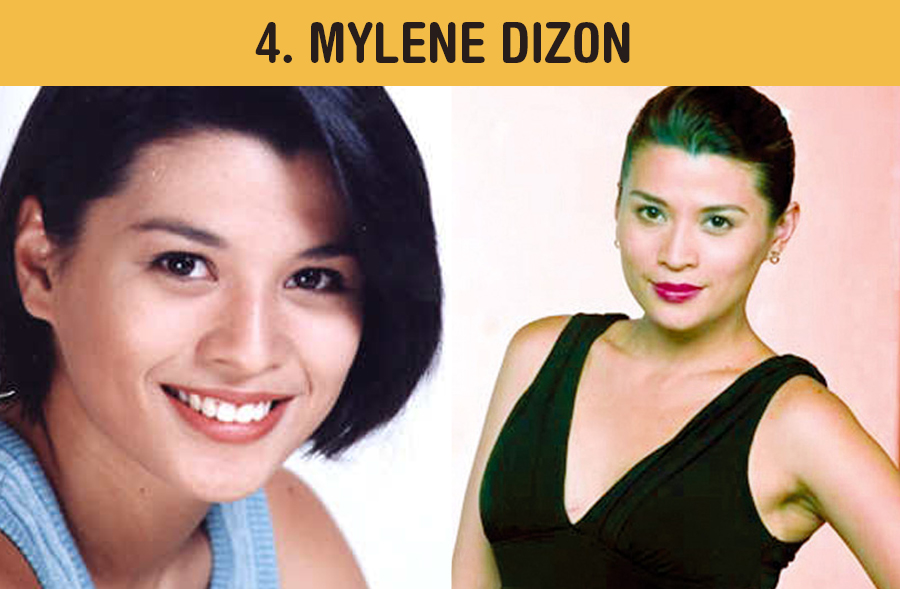 Back Then: Melai's crowning moment of awesome on the show was when she said "OO" to Brian by giving him a dozen donuts. Not to mention she was really a looker with those glasses. And, oh: in 2010's Gimik Reunion, she was already billed as Melanie Suntay-Lorenzo, which indicates she eventually got married to Brian.
Post-Gimik Life: Mylene Dizon made waves in 2001 when she went daring with Gatas… Sa Dibdib Ng Kaaway. She never left showbiz at all, and is still active to this very day, jumping between GMA and ABS-CBN on an almost cyclical basis. Out of the "least" successful in this list, she probably met the most success, but again, this is all relatively speaking. Nearly anyone else would seem "less successful" than Judy Ann Santos when compared head-on, after all.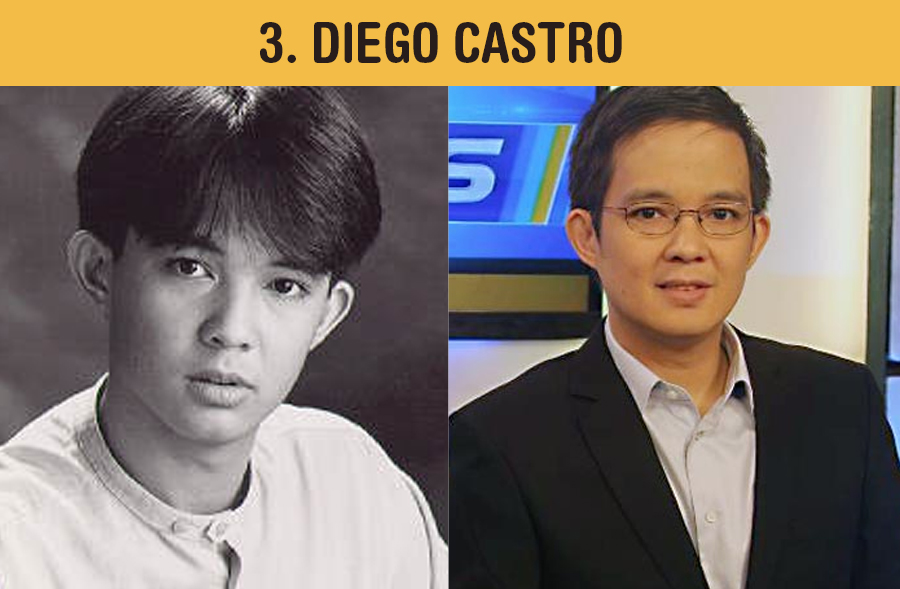 Back Then: Diego Castro holds the distinction of being one of the two people who managed to star both in Gimik and TGIS, with Rica Peralejo being the second one. As Jiggs Mercado, Diego's character wasn't particularly memorable, and he even had a reputation for coming to the set a bit tipsy or even drunk. Which is fine, since he wasn't memorable in TGIS, either.
Post-Gimik Life: Aside from his stint with TGIS, Diego Castro then did Esperanza for a while, and mostly faded away from the limelight until coming back in 2005 for At Your Service, then becoming more active in 2012 when he did Kasalanan Bang Ibigin Ka and 2014's The Borrowed Wife. Following in his late dad's footsteps, he's now trying his hand at newscasting in UNTV's Why News.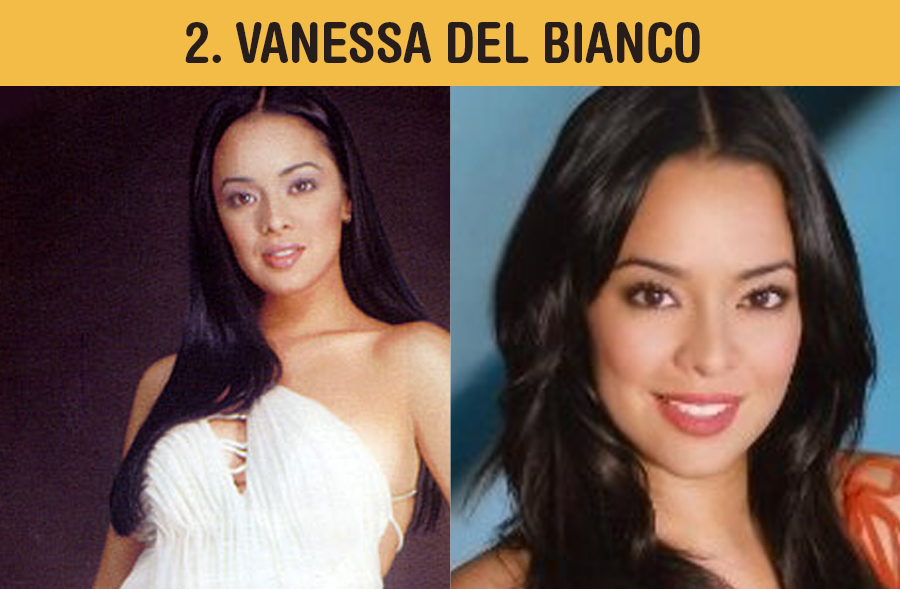 Back Then: Daphne Ortiz was the show's designated villain, as she seemed to bring drama and conflict everywhere she went, getting in the way of Diane and Ricky, and stirring up trouble everywhere she went.
Post-Gimik Life: Just like her character, controversy hounded Vanessa everywhere she went, especially when she was pegged as the main reason John Estrada and Janice De Belen's marriage of 9 years at the time the rumors started. Of course, this is neglecting the part where John Estrada should be equally to blame, but whatever. Aside from being adept at villain roles, she established herself as a dancing sensation, then slowly faded from the limelight after Magandang Tanghali Bayan went off the air. Nowadays, she's back in her hometown of Canada, where she does commercials from time to time, and is a sales manager in the Mayfair Club.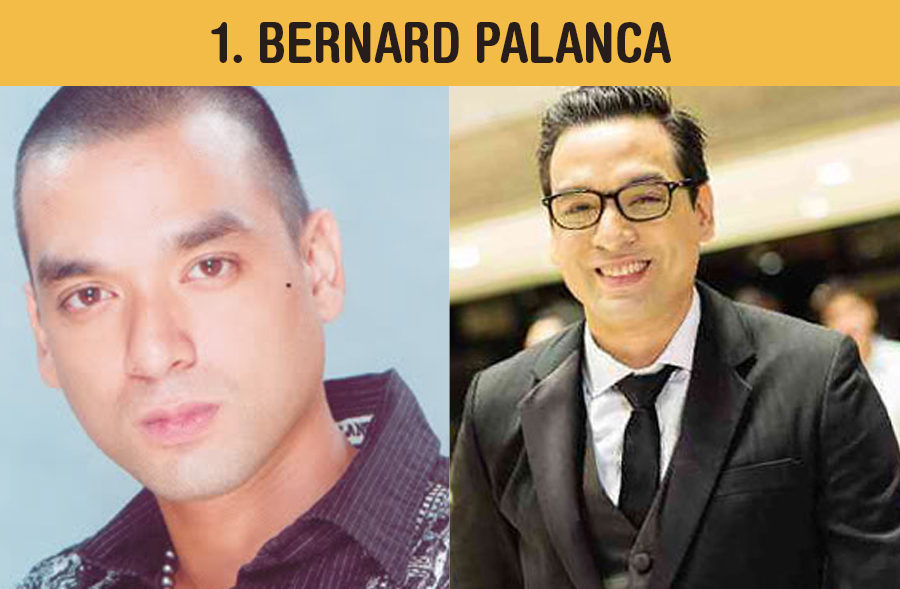 Back Then: With a name like "Scud Torres," you knew Bernard Palanca was going to be, just like Vanessa Del Bianco, a villain in the series. You just knew it. Nonetheless, he acquitted himself very well in that role.
Post-Gimik Life: He was a showbiz stalwart after Gimik, but surprisingly, his main big break came thanks to the Five Thirsty Na commercials by San Miguel Beer. He earned a reputation for himself by dating everyone from Rica Peralejo to Jerika Ejercito, former president Erap's daughter. Then, he settled down in 2006 with Meryll Soriano, while still remaining active in showbiz, all the way to Shake Rattle and Roll XV in 2014. He's on Twitter, but he doesn't seem to have a single tweet on his timeline. 248 people are currently hoping he bucks that trend. Someday.