Less than two weeks to May 9, many Filipino voters have pretty much decided who they're going to vote for. There are those who aren't afraid to shout their support on social media, attend rallies, or do quirky "presidential reveals" online.
However, not everyone is as vocal about their support for their bets. Some even choose to keep silent. Pasig Mayor Vico Sotto, for one, is yet to endorse a presidential candidate and some Filipinos aren't happy about his silence.
Netizens want Mayor Vico Sotto to endorse his presidential bet

The more influential celebrities and personalities campaign for a specific presidential candidate, the more others are most likely going to vote for that candidate. That's why supporters of presidential bets are asking those with large followings and platforms to speak up. What happens when they don't?
"At this point, [Vico Sotto's] silence is making me feel na ang pagboto ko sa kaniya is para lang hindi makabalik ang mga Eusebio," tweeted one netizen about Sotto who still hasn't publicly declared his choice for president. "Hindi ko utang na loob na may maganda siyang ginawa for Pasig. That's his duty and responsibility as a public servant."

The Pasig mayor is deep into campaigning for his re-election bid. Despite this, Filipinos are still waiting for him to "pick a side" on national matters.
Pasig Mayor Vico Sotto Maintains He's Not Meddling in National Politics; Internet Has Mixed Feelings About It
Pasig Mayor Vico Sotto Maintains He's Not Meddling in National Politics; Internet Has Mixed Feelings About It
Meryl Medel | Feb 18, 2022
Many want the mayor's support
Many Filipinos argue that Sotto choosing to "focus on the local" is not reason enough for him to avoid participating in national political discourse. After all, what happens on the national level will affect the local level as well. These people also recognize his outstanding work in Pasig but maintain that his duties are not a free pass for him to keep silent.

Why is everyone seeking Sotto's support? One netizen called the Pasig mayor the "most trusted male figure in the government right now." Netizens are confident that Sotto might even be able to offset a President Duterte endorsement. Sotto has a strong, loyal following that goes beyond the borders of Pasig City and Pasiguenos. It's safe to say many Filipinos want him to run for president one day.

Yet another netizen had a similar argument: "If Vico Sotto is truly advocating for good governance, social justice, and higher democracy at the local level, then he should understand that these are things that he cannot separate from politics at the national level."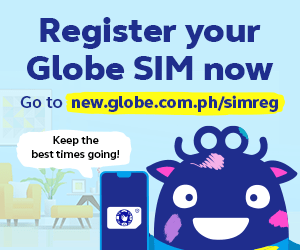 Netizens defend Vico Sotto's silence
The Internet has always expressed support for the 32-year-old mayor, even going so far as to joke about forming a fan club for him K-pop style (fandom name: Vivico). Many Pasigueños remain proud of Sotto for all his achievements for the city. They don't hold it against him that he chose to stay out of the national political discussion, messy as it is.


The Internet speculates who he would ever endorse
But in all this, the question remains: Who will Sotto most likely endorse?
Some netizens have speculated that Sotto might cast his vote for Aksyon Demokratiko's standard-bearer Manila Mayor Isko Moreno seeing as they're both under the same party list. But Sotto's uncle, Senate President Tito Sotto is running as vice president for Senator Panfilo "Ping" Lacson, another presidential bet. To make things trickier, Sotto's father and the senate president's brother, showbiz personality Vic Sotto, has already endorsed the Lacson-Sotto tandem.

Many netizens understand the bind Sotto is in and realize that this might be why he has avoided naming his chosen candidate.
But are there hints?
However, there are those who are still looking for "subtle clues" to determine Sotto's presidential choice. These include the fact that he has condemned the Marcos family atrocities in the past via a series of tweets. Netizens have noticed that he hasn't deleted these tweets and have concluded that Sotto surely won't vote for a member of that family.
But it's important to note that throughout the national election campaign season, Sotto has never once given national candidates any preferential treatment. Those who sought to hold sorties in his city were all directed to the same spaces.
Wala naman pong malaking space kung gusto nila sa poblacion area. Walang problema kung mag-overflow basta may coordination sa TPMO.

The plazas are the same spaces we offer all candidates who want to conduct rallies in Pasig. No preferential treatment for any candidate.

— Vico Sotto (@VicoSotto) March 7, 2022
He doesn't need to endorse anyone
While his spoken support would be a huge help for his chosen candidate, Sotto isn't under any obligation to let the public know who he's voting for. And that's okay because, at the end of the day, it's up to every individual if they choose to disclose who they're going to vote for.

Make your own choices
The endorsement of personalities with huge platforms are powerful. Never underestimate the little things that could convert someone to join a side. (Heck, some even vote for specific candidates because they smiled, smelled, or danced a certain way.) But at the end of the day, we are responsible for our own choices.

"I don't get this unfair sentiment against Mayor Vico Sotto. Nobody is entitled to his endorsement. He does not owe us anything," wrote one netizen. "And why must we always look upon famous people to shape OUR choices?"
Divisiveness doesn't help anyone
In response to criticism about his silence, Sotto urged the public to stop making divisive assumptions. "Baka nature off yung ibang tao dahil sa attitude na, 'Kapag hindi namin kayo kasama, masama kayong tao.' I don't think that's the right approach."
Pasig Mayor @VicoSotto defends decision not to meddle with nat'l politics, urges public to campaign "in a civilized, polite manner."

"Baka naturn off yung ibang tao dahil sa attitude na, 'Kapag hindi namin kayo kasama, masama kayong tao.' I dont think that's the right approach." pic.twitter.com/Ys2shhSLF3

— Kat Domingo (@_katrinadomingo) May 2, 2022
While the national elections are getting a bit heated, Sotto faces his own problems in his reelection bid. You might recall that his current vice mayor, Iyo Bernardo, is running against him in the mayoral race. Bernardo has even filed a cyber libel complaint against Sotto. Nevertheless, Sotto is still largely focused on his tasks as mayor and campaigning for the upcoming elections.
Vico Sotto Kicked Off His Mayoral Campaign and Netizens Are Already Rooting For Him
Vico Sotto Kicked Off His Mayoral Campaign and Netizens Are Already Rooting For Him
Kyzia Maramara | Mar 25, 2022
Check us out on Facebook, Instagram, Twitter, TikTok, and YouTube, to be the first to know about the latest news and coolest trends!