8 Celebrities Who Will
Restore Your Faith in Humanity




Admit it! Many of us follow celebrity news only for hot gossip: who's cheating on who? Who's the biggest backstabber? Who threw the first punch at a brawl in one of Manila's premier clubs? We glorify celebrities because they live the life we aspire to live or they look the way we're dying to look. Yet we readily vilify them as soon as they do something wrong–as they usually do, and often! We pay little attention to celebrities using their time and fame for the greater good, like these fine folk. 8List presents inspiring celebrities whose deeds are worth emulating.
8. John Cena:
Champion of Children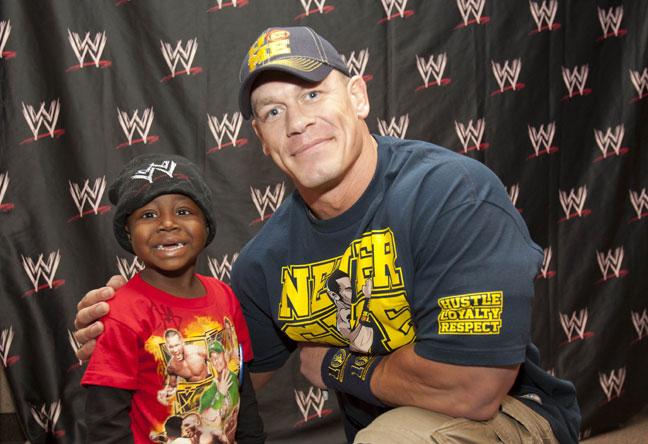 Via wish.org
Being a professional wrestler is no laughing matter. You have to deal with the constant jackasses saying wrestling is fake, to which I recommend giving them a DDT or a clothesline just to see how "fake" it is. But seriously, they have to deal with grueling traveling schedule. They have to juggle being on the road and doing shows all the time, while having to find time to hit the gym. Maybe they even get to rest on some days they get a concussion, maybe they still perform amid injury. So how in the hell did John Cena find the time to grant more than 500 wishes, the most number of wishes in the Make-A-Wish Foundation's history?
Easy. John Cena is a damn superhero. He's going to grant kids' wishes and he'll powerbomb the hell out of anything that stands in his way. His motto's "Never Give Up" for God's sakes. He's not going to give up bringing smiles to sick kids faces.
7. Keanu Reeves:
The Nicest Guy in the World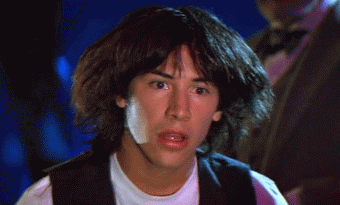 Via imgur.com
A tragic life didn't stop Keanu Reeves from being one of the nicest guys not just in Hollywood, but in the whole damn world. His many setbacks include his father abandoning their family at a young age, losing one of his best friends to a drug overdose, losing his former girlfriend to a car accident, and more. Still, those didn't stop him being the nicest human being alive.
In a Reddit AMA, he said that he doesn't care about money. He said, "Money is the last thing I think about. I could live on what I have already made for the next few centuries."
He stood by his sister's side when she got leukemia, even going so far as putting film shoots on hold. He took a pay-cut so that movie studios could afford Gene Hackman and Al Pacino to respectively star in The Replacements and The Devil's Advocate. As further proof that money isn't a thing for him, a Redditor told this story:
"A family friend builds movie sets, doesn't design, is one of the poor dudes that just builds. Anyways he worked on the set for the Matrix and Keanu heard about family trouble he was having and gave him a $20,000 Christmas bonus to help him out. He also was one of the only people on the set that genuinely wanted to know peoples names, would say hello and mean it, and would talk to people as they were his peers and not below him just because they were practically making nothing to build a set. I've never heard anyone say Keanu is douche, seems like the nicest person in Hollywood from a second hand experience."
Keanu's proof that no matter what life throws at you, you have the choice to be the kindest person you can be.
The guy also takes the subway and doesn't hesitate offering another person his seat.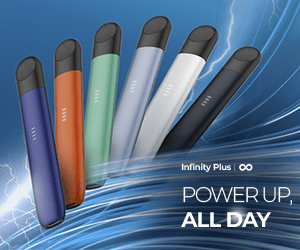 6. Johnny Depp:
Mr. Deppendable
Via giphy.com
Actor Johnny Depp is one generous dude. When crew members were freezing their butts off while filming the fourth Pirates of the Caribbean movie, Depp shelled out around 40,000 pounds of his own money to buy jackets so that everyone stayed warm. He gave the fedora he wore in Public Enemies to a 12-year boy kid just because the kid asked for it – and then he sent the kid and his siblings goodies from Charlie and the Chocolate Factory. He even risked his life when he shoved some extras from the path of an out-of-control stunt car.
These days, he regularly visits children's hospitals in full Jack Sparrow costume. There was another time when he made an unannounced visit as the pirate in a London primary school simply because a student sent him a letter asking him to come.
5. Angel Locsin:
Angel of Relief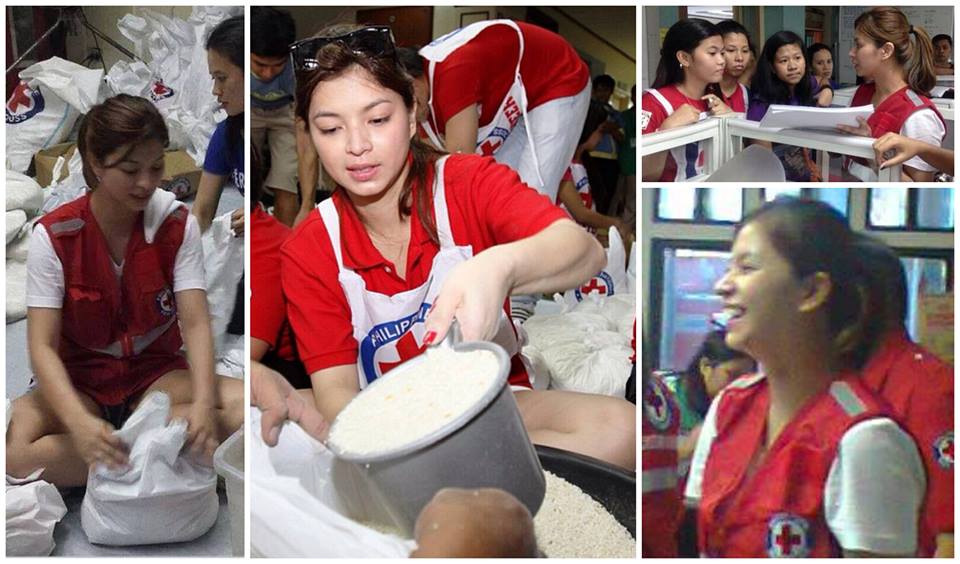 Via filipinasinshowbiz.com
On the local side of the spectrum, Angel Locsin is the proverbial Good Samaritan. She's been a constant volunteer for the Philippine Red Cross and does a lot of volunteer and philanthropic work with very little to no publicity. She's an active member of Gabriela, spends Christmas and her birthdays with poor communities and organizations that need assistance. She's also not afraid to go to the frontlines for relief efforts when calamities strike.
She even auctioned off her 1970 Chevrolet Chevelle to help fund the rebuilding of schools destroyed by Typhoon Yolanda.