The COVID-19 pandemic doesn't seem to be slowing down soon. More people are getting infected, including frontliners, and supplies are running out for medical workers. Even food distributions in areas in the country are beginning to become problems too. It is true that one can't help but get worried and scared, but there are a few touching moments worth noticing during this trying time. We gathered some contagious acts of kindness that will definitely turn your frown upside down:
Checking on your friends
It may not seem much, but checking on your friends every once in a while could make a lot of difference to them. This period of quarantine (that may even be extended) will take a toll on everyone's mental health. Your friends may be experiencing fear and anxiety due to the constant negative news or they be getting stressed about work or finances at home. A simple "kamusta?" or "I miss you!" can make things lighter for them. Call them up. Schedule a video conference with the whole barkada. Just because we're socially distancing doesn't mean that we're emotionally distancing as well.
How to Take Care of Your Mental Health While the World Battles a Pandemic
How to Take Care of Your Mental Health While the World Battles a Pandemic
Ina Louise Manto | Mar 18, 2020
Harana to frontliners
We all know how difficult it is to be a health worker now. Hospitals are getting overcrowded; some have already stopped accepting patients. PPEs like gloves, suits, and masks are running low, and we have lost doctors from the virus. They work long hours and honestly, they deserve breaks too. This video shows health workers from The Medical City serenading their frontliners with Rachel Platten's "Fight Song" and Orient Pearl's "Pagsubok". It must be gratifying for the frontliners to hear that they are not alone in this battle and many support them. They are definitely one of our modern-day heroes. As what they sang, "mga pagsubok lamang yan, huwag mo'ng itigil ang laban."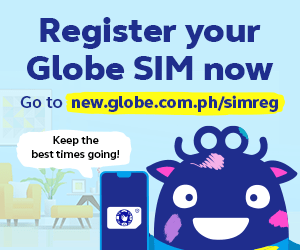 PH farmers give free produce
One of the greatly affected groups during this pandemic are the homeless and urban poor. Recently, a group of farmers from Cordillera left bowls of produce for street children. The same group was also responsible for sending 3 tons of vegetables for evacuees during the Taal Volcano eruption. Let's remember that during this trying time, we didn't buy expensive cars nor go on shopping sprees. The first thing we did was lining up for hours in supermarkets to ensure that our family will be well-fed. Our farmers are the backbone of our nation and we need to show more appreciation to our local farmers.
Birthday on quarantine in Spain
View this post on Instagram
For many, birthdays are exciting days to look forward to. You get to spend time with your family, gather a few friends, and a have a drink or two. But birthdays are now difficult to celebrate; we can't even buy cakes! But these residents of an apartment complex in Madrid, Spain say otherwise. They surprised their neighbor Charo who turned 80 with a cake as the whole complex sang Happy Birthday. It must've been a very memorable birthday for her!
Love in the Time of Coronavirus
Might marry him pic.twitter.com/juup8JboU5

— geo (@georgiacudi) March 30, 2020
Due to the quarantine, lovers are now forced to be in long-distance relationships. But people are getting more creating creative in showing their love. This couple proves that the way to a man's heart is through his stomach. The boyfriend saw that her girl was craving for some brownies and he didn't think twice —- he sent her some. Call it cheesy but mapapa-sana all ka na lang talaga. Brb, calling McDo now for a gift from me to me.
Long-Distance Relationships Due to the Quarantine Are Real, Here's How You Can Soothe the Heartache
Long-Distance Relationships Due to the Quarantine Are Real, Here's How You Can Soothe the Heartache
Kyzia Maramara | Mar 16, 2020
Online rambulan turned wholesome rambulan
the only online rambulan ever pic.twitter.com/dsaiBG8Snj

— ⁷ #MassTestingNowPH (@divineaerielle) March 25, 2020
Trash talk or rambulan groups have surfaced on Facebook the past weeks. We get it; people are bored and they've found a way to keep themselves busy by starting petty fights online. LOL. Honestly, if you're looking for a medium to unleash your anger, there are many groups to join! Kidding aside, one of the most popular groups, ONLINE RAMBULAN (with over 1M members) took a turn from online bardagulan to a wholesome rambulan. This post from a frontliner went viral as instead of picking fights, people commented with thank you's and ingat's. But still in bardagulan format, of course.
A round of applause for health workers
We've seen residents from all over the world applauding their frontliners, and now the Philippines is following suit. We need to see more of these, as solidarity is essential at times like this.
Donations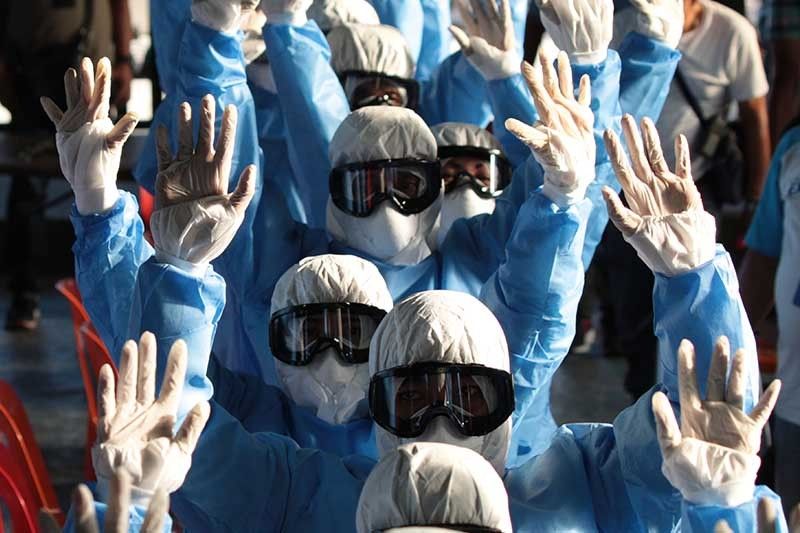 One of the most helpful acts of kindness you can do now is donating. If you're able, of course. Whether it is through monetary or in-kind donations, no matter how big or small — it will help save lives. Our frontliners, medical staff, service workers, and even the policemen in checkpoints are risking their lives in order to contain the virus, and help us live comfortably.
There are also plenty of donation drives for affected communities. Many Filipinos are not able to work during this period of quarantine and have no sources of income. We shouldn't wait around for the government to act. Your act of kindness can help save lives. And who knows, you might be blessed tenfold.
How to Help Out Against the COVID-19 Outbreak Even When You're At Home
How to Help Out Against the COVID-19 Outbreak Even When You're At Home
Meryl Medel | Mar 19, 2020
Have you seen or experienced acts of kindness this quarantine? Share with us below!