The coronavirus outbreak is throwing the system out of whack and it is forcing us to do a lot of things differently. Quarantines and lockdowns are for our health and safety but it doesn't mean it won't pose a challenge for our careers and even relationships. Since the government is planning on doubling down on the community quarantine measures, city border patrols and home quarantine orders are expected to become stricter.
For couples living in different cities, this means a long-distance relationship is in your future and nobody even knows for how long. Your partner could be going home in a city as near as Cavite and you're in Manila but a simple commute sounds impossible now. Public transportation is a mess and some roads are packed.
But you don't have to fear navigating the waters of a long-distance relationship, draw strength from the couples who have survived for years without seeing each other! Here are a few long-distance relationship tips to make the community quarantine days fly by faster:
Have frequent video chats
Aren't you glad we're in the digital age where separation from a loved one is a little bit bearable thanks to free video calls? You'll be able to hear their voice and see their face and for now, it will suffice.
Date nights will have to be virtual for the time being but you can be extra while you're at it! Cook a nice meal, set up the table, and place your gadget in front of you so it looks and feels like your partner is eating with you. In no time, you'll be holding their hand!
Make online movie dates a thing
Cinemas closed until further notice? No problem! Thanks to the age of 'Netflix and chill,' you can pretend you're both watching a movie side by side. Even if you're miles away from the love of your life, a simple installation of the Netflix Party chrome extension lets you watch films simultaneously. Call each other or do a video chat, this way you can run a commentary on how the girl from this horror movie is once again doing something stupid.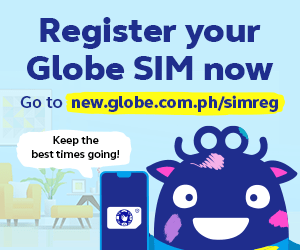 Give each other surprise food deliveries
They say the way to a man's heart is through his stomach but the same easily applies for women too. Don't they also appreciate the good stuff? Your monthly dates eating samgyupsal, ramen, pizza, milk tea, and basically all the food that defines you as a couple needs to be put on pause but you can brighten your partner's day by having their favorite food delivered. The warm gesture will add color to their otherwise dull week at home.
You can also order items online to deliver at their doorstep for a surprise gift.
Try your hand (and patience) with online gaming
You'd need to bond one way or another, right? Why not try your luck at online gaming? Plus, your gamer boyfriend or gamer girlfriend will appreciate you trying it out. If video games aren't your thing, you can try virtual board games at websites like Tabletopia, Boardgame Arena, and Play Rento.
Vlog about your day
With everyone locked up at home, we're making a wild guess that Pinoy TikTok users have spiked. Maybe creating a small vlog won't be bad though. It's far from boring spending days on end at home. Think about it! You could finally finish that basket of laundry, learn to cook something new, and even clean the house. Create a cute mini vlog on how you spend the past 30 days. Heck you can even do a 'house tour' for fun!
Once you're reunited with them, you can watch the vlog and laugh that the quarantine period is over.
Take this as an opportunity to grow both as individuals
The truth is, couples don't have to be around each other all the time. Time apart will do you good. They say absence makes the heart grow fonder so you don't have to be afraid of anything, a little pining won't hurt (okay it might, for a bit). Take this as an opportunity for personal growth – focus on your work, read a book, strengthen your relationship with your family.
Make sure to tell each other about your day
It's not going to be easy not to see each other. Romantic relationships thrive on casual hand-holding, kisses on cheeks, and comforting hugs and missing out on this not only stifles the intimacy of the relationship but it is also something that can make someone very sad. Make sure you set aside time throughout the day to connect with your partner. Message them to ask how they're doing and what they're up to. It's important you both feel each other's presence in these challenging times.
If you're single, please don't meet up with your matches
it's not about finding a quarantine boyfriend, it's about developing strong feelings via text that you won't be able to verify in person until June

— allison (@allisongeroi) March 15, 2020
If you're single and you somehow read this far, congratulations! I don't know why you did that but this is a reminder to refrain from jumping on dating apps at this time. If we relied on social media heavily before, that dependence has now doubled and the temptation to slide into someone's DM might be stronger – but so is the virus. Avoid meeting up with anyone, avoid catching feelings, and avoid getting physically ill. You can't act on it anyway since you'll be on house arrest.
If we follow the quarantine policies to the T – from social distancing to proper hygiene – in a month, we might actually be back to regular programming. At the end of the day, everyone needs to cooperate to defeat the coronavirus, so couples will one day be reunited and the sun will shine brighter.
Got any more tips for LDR quarantined couples?