2020 was a great year for video games, thanks to the pandemic. It saw a huge uptick in the sales of Nintendo Switch, increased engagement in party games like Among Us, Fall Guys, and the Jackbox Party Pack and massive player counts for multiplayer games like Rainbow Six Siege and Destiny 2. It was also a cursed one, in that it forced many developers, big and small, to pivot to remote working arrangements.
But 2020 was also a shitty year for gaming. The next generation of PlayStation and Xbox consoles had a troubled launch in the face of distribution issues and scalpers. Hotly anticipated titles or bold new ventures were developed under less than ideal circumstances. For the most part, developers have adjusted well, given their familiarity with digital tools and online communication apps. 
But that doesn't mean game dev has emerged unscathed. If anything, increased pressure to deliver has taken its toll on the entire industry, resulting in borked releases, more unreasonable demands, and polarizing creative choices. Here're the eight most controversial games of 2020.
8. Crucible
by Relentless Studios for Amazon Game Studios

If you're not one of the less than one hundred players playing this game before it was shut down, then you've probably never heard of it. Crucible was supposed to the first big play into videogames by Amazon – yes, that Amazon – but was released lacking basic features. The e-commerce giant spent hundreds of millions of dollars on a shooter that no one cared about. In just five months, Amazon canceled it. Never was so much spent for so little.
The Gr8est Video Games of 2020: Games That Gave Us Not Just Entertainment, But Hope
The Gr8est Video Games of 2020: Games That Gave Us Not Just Entertainment, But Hope
Matthew Arcilla | Dec 18, 2020
7. Warcraft 3: Reforged
by Blizzard Entertainment

Warcraft III is one of the most beloved real-time strategy games of all time, and it established the foundations of the universe that made World of Warcraft the most successful massively multiplayer game of all time. So when a remaster of the game was announced, fans were understandably excited to re-experience the tragedy of Arthas, the rise of Thrall, and the formation of a heroic alliance vs the Burning Legion. 
Unfortunately, many of the promises made by Blizzard, such as lovingly redesigned cutscenes and total compatibility with earlier versions of Warcraft III, were broken. Lacking crucial online features that made the original a multiplayer hit and plagued with a number of unwelcome technical issues, the game received an overwhelmingly negative reception.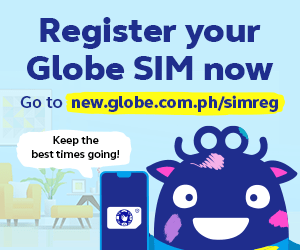 6. Fast & Furious Crossroads
by Slightly Mad Studios for Bandai Namco Entertainment

Perhaps the most embarrassing part about Fast & Furious Crossroads is the way it was promoted. Presented at the stage of The 2019 Game Awards by Vin Diesel and Michelle Rodriguez, the two awkwardly tried to really sell this as a "big deal" game that would take gamers away to the world of Dom, Letty, and the gang. But games licensed on movie IP are historically trash, so all they got was cold skepticism.
When the game was finally released, it merely validated that skepticism. Stiff driving controls, no in-game map, and not even a speedometer made this one of the worst action vehicle games ever. Crossroads' shallow gameplay sent the game to the bottom of the Metacritic list where it belongs.
5. Call of Duty: Black Ops Cold War
by Treyarch and Raven Software for Activision

By their conservative nature, Call of Duty games aren't usually worth much hand-wringing. They're shooty shooty bang bangs sold as gritty realistic depictions of America's endless war against terror. But this year, Call of Duty outdid itself by setting the game in 1981 presenting players with a revisionist right-wing take on the Cold War and casting known scumbag Ronald Reagan as a man of principle. Yuck.
4. Genshin Impact
by miHoYo

This absolutely wonderful free-to-play action role-playing game took everyone by surprise with its beautiful artwork, charming cast of playable characters, and massive open world that's earned it some unfavorable comparisons to The Legend of Zelda: Breath of the Wild. You can spend dozens of hours playing Genshin Impact without paying a cent but eventually, you'll want to spend a little to unlock more.
Unfortunately, the game is remarkably stingy, with drop rates so low they would make an EA executive blush. Also, the game earned some controversy for adding censorship into its chat features that prevent players from using words like "Taiwan," "Hong Kong," and "Tibet." It's a disappointing but necessary policy for a company that needs to obey the CCP in order to continue operating from within the mainland.
3. Marvel's Avengers

The history of videogames based on comic book characters is spotty at best, but after Insomniac Games wowed the world with 2018's Spider-Man players upgraded their expectations for Marvel's Avengers from dismissive and skeptical to slightly hopeful. The game promised players the opportunity to play an exciting single-player story and loads of multiplayer missions. 
And while the game certainly delivered with a mostly fun story about Earth's Mightiest Heroes disbanding and reuniting, it's the multiplayer content that came up short. The repetitive enemy types and cookie-cutter mission design drove players to boredom pretty fast. It's not the game players wanted, nor was it the one they needed.
2. The Last of Us Part 2
The deeply affecting narrative of the original The Last of Us gave players a strong emotional connection to protagonists Ellie and Joel. So when The Last of Us Part 2 delivered shocking unexpected twists and a new perspective to the story, it sparked fires across the gaming Internet. People are divided on the merits of the game's story, and discussing the game is a surefire way to start an argument.
The Last of Us Part 2 was also controversial for the working conditions that fueled its development. Employees at developer Naughty Dog worked long sleepless nights creating high-quality assets and perfecting animations all in the service of the vision of creative director Neil Druckmann, who was accused of poor management and an inability to retain creative supervisors to create responsible schedules and foster humane conditions.
1. Cyberpunk 2077

The most anticipated videogame of the past eight years, Cyberpunk 2077 was supposed to be this generation's magnum opus for developer CD Projekt RED. Announced back in 2012, it promised to take players away to an open-world role-playing adventure the likes that were never seen before. Over the years, the company provoked the ire of people with their edgelord marketing, questionably transphobic social media posts. 
And when it finally arrived on December 10, it seemed like things were alright. The PC version of the game was well-reviewed, but it launched in a suboptimal state for the very consoles it was originally marketed to all these years. Poor frame rates, bad asset streaming, and poorly implemented AI made the game completely unplayable on both the PlayStation 4 and Xbox One. 
Making matters worse, CD Projekt RED deliberately manipulated the good faith of the press and the trust of its certification partners by withholding the truth about the state of the console versions of the game. As of this writing, Cyberpunk 2077 continues to be a mess for a good portion of the 10 million copies it sold at launch, and even Sony has turned its back on the game, having delisted it from their store and offering refunds to all.
Which of these controversial video games made you go "WTF"?