The world of show business and its kalat stops for no one, not even the weird and uncertain year full of plot twists that is 2020. Here are some of 2020's most memorable showbiz fiascos that made it to the headlines and top trends.
Loisa Andalio and her attention-grabbing architectural choices
Perhaps one of the freshest showbiz trending topics in everyone's mind, this little house tour was a proud moment for the former Pinoy Big Brother housemate. It was all well and good until she revealed that her family didn't hire an architect to oversee the construction of their house. Which led to several eyebrows raising in the professional community. Netizens both with and without knowledge in professional architecture jumped in the sudden debate, one camp insisting she should've hired a professional, the other saying that the actress just wanted to build a house for her family. It is Loisa's choice, but hiring or consulting professionals is still the safest option for those planning to build their homes.
All the shade thrown and tea undelivered during Miss Universe Philippines

The last weekend of October 2020 was supposed to be a happy day for the queens who competed in the Miss Universe Philippines 2020. Everyone in Baguio seemed to be enjoying their time together despite the many restrictions in place due to the pandemic. That is, until Miss Taguig Sandra Lemonon posted cryptic Instagram stories that would supposedly reveal something big, which led to several names being dragged into the fray and the win of Miss Universe Philippines Rabiya Mateo being questioned.
Tapos, ayun na nga. Miss Lemonon didn't actually spill any tea.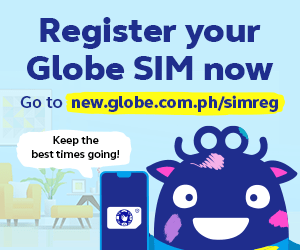 Pia Wurtzbach and Miss Colombia 2015 make their comeback
Another generation of queens had it out earlier this year. Or it's probably more accurate to say, netizens have dug up the alleged feud from 2015, stemming from the wrong announcement of the winner of the Miss Universe 2015, which was just all-around awkward and confusing for everyone involved. Now in 2020, netizens found an interview of Miss Colombia 2015 Ariadna Gutierrez where she talks about Pia Wurtzbach and it hit a nerve.
The personalities looking for clicks
The culprit in Baninay-Pokwang issue is the title of the vlog and how to use verb tenses correctly.

— ban 🖤✨ (@midoubanchan) August 19, 2020
Over the past few years, there was a rise in the number of vloggers and social media influencers producing content online. And we've seen much more content since the lockdown started. That should be a good thing, but some take their clickbait, "pa-trending" strategies a little too far, especially in the middle of a pandemic. Like when comedian Pokwang and vlogger Baninay Bautista had a heated tweet exchange over the latter's COVID-19 vlog or when DJ Loonyo said he doesn't believe in mass testing. It would've been better for everyone if these personalities shared helpful information on how to stay safe in the middle of this COVID-19 crisis, but well, what can we do but educate them as well?
Liza Soberano and her Internet service provider
Proof that customer service in the Philippines is a privilege. Liza complained about her internet connection with converge and Pldt came and installed a new line in no time. pic.twitter.com/pb8h0naAHy

— Jericho Rayel Timbol (@jerichorayel) September 8, 2020
This one isn't so much as the celebrity's kalat, as it is netizens piling onto one person because she did what everyone else has been doing. All of us have been struggling with internet connection since the lockdown started and we've all complained to our internet service providers at least once — even Liza Soberano. The only difference is that another internet service provider came to her rescue immediately, and netizens had a field day making memes about the speed of that response. Sana all pinapansin ng customer service.
Clint Bondad's creepy IG stories
clint bondad is being creepy on ig— a code to crack? twitter people, do your job. pic.twitter.com/8zUVRYfH5B

— Yuan Gonzales (@yuangonzaIes) July 15, 2020
Kuya, okay ka lang ba? — a.k.a. the question everybody wanted to ask after Clint Bondad posted a series of cryptic and creepy Instagram stories. It started with a screenshot of his text message to Sam Milby, the new partner of Clint's ex-girlfriend Catriona Gray, and it was followed by weird messages and even a countdown. A lot of people speculated that he might have been hacked, but others think there are codes to crack with every story he posts. There have been numerous conspiracy theories, but the public still don't know the whole story.
"The Divine Intervention"
leaked footage of Mommy Divine showing up at Sarah & Matteo's wedding pic.twitter.com/cf4w8wKqcz

— Gab (@gbeddyy) February 21, 2020
Yes, the so-called Divine Intervention happened this year. Singer and actress Sarah Geronimo got engaged to long-time boyfriend Matteo Guidicelli last year, and just a few months after the public announcement of their engagement, rumors of a private wedding started circulating in February 2020. Unfortunately, these rumors were confirmed in what was definitely not the best way. According to reports, Sarah's mother, Mommy Divine, crashed the private civil wedding ceremony, and Matteo allegedly ended up punching the bodyguard who informed Mommy Divine when she wasn't supposed to know. Everyone probably wanted to congratulate the newlyweds, but the happy day was overshadowed by the drama from the mama.
QUIZ: Did This Happen in 2019 or 2020?
QUIZ: Did This Happen in 2019 or 2020?
Kyzia Maramara | Dec 01, 2020
The one that started it all (charot)
Ay potang ina, bakit Jadine pa.
Nothing last forever, i hope they keep there promises be them against the world.
So much pain this 2020, can we go back to 2019. pic.twitter.com/dujAHYH8H2

— Miguel Veterbo Mori Jr. (@are_u_alone) January 20, 2020
"So much pain in 2020" — this tweet was ahead of its time. Everyone was hoping 2020 would be better than 2019, but we should've known better when the year opened with Taal erupting and one of the nation's most beloved couples breaking up. After rumors of a JaDine breakup popped up on the first day of 2020, fans were quick to say that no, JaDine didn't break up, stop circulating unfounded rumors!!! Except it wasn't that unfounded, and Nadine Lustre and James Reid indeed broke up. They're still friends now, at least. Let's go, healthy breakups!
Which showbiz fiasco do you remember the most? Any other ones you think should be on this list? Tell us below!