You've got your wireless mouse, mechanical keyboard, and maybe that cool deskmat but there's still something missing on your desk. Make your bare workspace stylish and aesthetic with the addition of beautiful clocks that complete your vibe. Whether you're looking to add to your minimalist room, you're into that light wood finish, or you just like cute things, these cool alarm clocks might just be for you. We've rounded up 8 of the best ones you can get online right now.
Emoji Pixel Alarm Clock

This super cute Emoji Pixel Alarm Clock has a stout body, glow lights for ears, and a screen for a face. It's got two alarm clocks, five ring tones to choose from, a snooze button function, plus a temperature display. The dimmable light is also voice-controlled. You can get it in either regular alarm clock (P548), which has limited features, or emoji alarm clock (P645) in white and pink.
Dinosaur Smart Clock

Here's another cute number kids and kids at heart will like! (It's actually for kids but adults can have some fun, right?). The Dinosaur Smart Clock is a great desktop or bedside companion. It comes with two alarms, a snooze function, a timer night light, and an intelligent sunrise and sunset simulation. This smart clock can also be "woken up" by clapping or tapping the table it's on. It uses a 2000mA high-capacity lithium battery, which can be charged through the USB port. Choose from pink, blue, or green and add to your cart for only P624!
Best Remote Work Must-Haves for 2021: Wireless Keyboard, Smart Monitor + More
Best Remote Work Must-Haves for 2021: Wireless Keyboard, Smart Monitor + More
Kyzia Maramara | Mar 13, 2021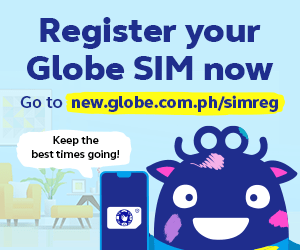 Clock N Charge

How about an alarm clock that does more than ring you awake? The Clock N Charge from Work Gadgets PH doubles as a Qi Wireless Charger with 10W of fast charging. Before you sleep at night, place your phone, earbuds, or AirPods on it and it will take care of charging that for you. In the morning, the alarm clock will wake you up. The screen has four levels of brightness plus an adjustable alarm volume. You can charge it via an included USB C cable and it also comes with a built-in battery in case of power outages. Get this sleek alarm clock for P1,350.
3D LED Digital Korean Clock
If you've watched Korean-inspired bedroom makeovers, you've undoubtedly coveted this minimalist 3D LED Digital Clock. You can place it on your desk as a huge reminder that your deadlines are coming or you can mount it on a plain wall. It features 12- and 24-hour settings, four brightness levels, date and temperature display, and an alarm clock feature. This clock can give off that minimalist wood-and-light vibe to any room. And at P278, it's an affordable one too.
Mini Portable Refrigerators You Can Put on Your Desk for as Low as PHP 676
Mini Portable Refrigerators You Can Put on Your Desk for as Low as PHP 676
Meryl Medel | Jul 16, 2021
Retro Alarm Clock

Going for a retro vibe? Look no further than this Retro Alarm Clock. It's available in white, purple, pink, and green starting at P385. At night, the dim light won't jar you awake so you can wake up in a good mood the next day, thanks to the soft alarm. This alarm clock adds a classy and fancy vibe to any setting.
Flip Alarm Clock
Keep things simple with a flip calendar and an alarm clock lumped into one handy device. This Flip Alarm Clock comes in black and white colors for P410. Powered by one AA battery, it's as straightforward as it can get. Place it on top of a shelf in your room or by your bedside table.
Digital Wood Voice Control Alarm Clock

If you're a huge fan of the wood aesthetic, this Wooden Alarm Clock will suit your fancy. The rectangular device includes a digital time display as well as temperature and date. It's powered by either four AAA batteries or via a USB cable. The brightness level is also adjustable and it comes with a voice control function. You can get it in bamboo, black, or white for P385.
Digital Wood LED Alarm Clock

And if you think the previous wood clock is too… rectangular for your liking, here's a shorter version. The Digital Wood LED Alarm Clock has the same functions. Clap your hands or make some noise and it wakes up. The only difference is this one is powered by three AAA batteries, but it can also be powered by a USB cable. You can get it for P269.
Check us out on Facebook, Instagram, Twitter, and YouTube and be the first to know about the latest news and coolest trends!