A millennial's dream work-from-home set-up looks like this: a clean, minimalist desk with laptop or desktop risers, a mechanical keyboard, and a wireless mouse. But those are just the barebones basics. Add deskmats — a.k.a. extended mouse pads — to the mix and you've got yourself a setup worthy for a Pinterest post. We found the best online stores where you can buy cool deskmats to fit any aesthetic. You could be that gamer who likes the RGB lighting setup or a regular employee who lives in a pink-washed world. Whoever you are, there is a deskmat for you.
The Deskmat Foundry
View this post on Instagram
If you're looking for premium deskmats in the Philippines, you can never go wrong with The Deskmat Foundry. They're made with high-quality print, stitched edges, and anti-slip rubber bottoms. The deskmats come with the coolest designs to match any aesthetic you have for your space. Even anime fans will be excited to know there are designs available for Demon Slayer (pictured above) and Attack on Titan. Check out their entire catalog of deskmats here.
Zoot It Up
You can get Zoot It Up deskpads starting at
P400 each.
 They're made non-slip, washable, and smooth. One of their best designs is an awesome Funky Cat theme for feline lovers which is currently selling out quickly. And if you have your own design in mind, Zoot It Up can let you design a deskpad on your own. Just send them a message on
Shopee
and they'll have your customized order done in a jiffy.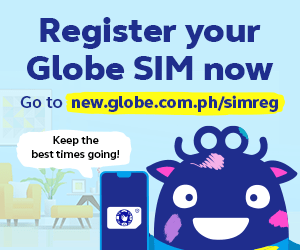 Zeke Mats PH
Haikyuu fans rejoice! Zeke Mats PH has the best Haikyuu deskmats available for pre-order. You can get Karasuno, Fukurodani, and Nekoma designs for P1,199. They also have Genshin Impact-themed deskmats for all the fans and gamers out there. Plus if you're looking for cute fandom or character keycaps, scroll through Zeke Mats' Facebook page and you'll find great stores.
These Cute Keycaps Will Make Your Keyboard Look So ~Aesthetic~ and Boost Your Energy At Work
These Cute Keycaps Will Make Your Keyboard Look So ~Aesthetic~ and Boost Your Energy At Work
Meryl Medel | Jul 13, 2021
Zion Studios
View this post on Instagram
It's a whole other world out there with thousands of cool deskmat designs. One way to purchase the coolest ones is to join group buys through Zion Studios. They also hold group buys for made-to-order deskmats like the pretty Merienda Series Deskmat above. Aside from these, you can also browse their collection of mechanical keyboards and keycaps to complete your aesthetic WFH setup. Explore Zion Studios' website to see which deskmats are up for pre-order.
PATAG
View this post on Instagram
PATAG prides itself as a "Filipino brand geared towards promoting [Pinoy] culture and heritage through desk mats/mousepads." Local artists and creators designed a blend of typefaces and Ifugao textile patterns for every product. The Ifugao Community Heritage Galleries and Indigenous Peoples Education (IPED) Center gets 10% of each PATAG Ifugao desk mat series.
Aside from cool desk mats, PATAG also has a beautiful PATAG x Zero Sky Manlalaro Artisan Keycap designed with Baybayin. It's currently sold out but you can send PATAG a message for inquiries on when they're going to get new stocks. Get your desk mats for P799.
Amber MNL
View this post on Instagram
Looking for the best budget-friendly gift for your friends? Amber MNL's leather laptop mats can be personalized with monogrammed letters or names. It's available in 10 colors: Beige, Gold, Old Rose, Blush, Tan, Navy Blue, Powder Blue, Lilac, Teal Green, and Blush Pink. Priced at P350 each, it's one of the most affordable deskmats out there! While you're checking out their store, you might also want to add leather mousepads, organizers, and shoes to your cart.
Miyo Leather
View this post on Instagram
Leather deskmats you can roll up for on-the-go moments? Miyo Leather can give you that. Their deskmats are made with vegan or faux leather with a suede bottom finish. For personalized orders, they use direct stamping for better quality for the debossed names. These cool deskmats come in dozens of colors to choose from. Plus, they're so affordable, you can buy one for your friends and fam too. Get them here starting at P250.
Lakandula PH
View this post on Instagram
According to their social media sites, Lakandula is a small women-run local business. They partnered with Filipino artists to bring local artworks to your deskmats. You can choose from themes like women empowerment and self-care. Get their cool deskmats for only P995 here.
Check us out on Facebook, Instagram, Twitter, and YouTube and be the first to know about the latest news and coolest trends!