We are living in a strange time. Companies, brands, and regular people are struggling to cope with the new norm that is staying at home and working from there. This, however, does not mean that their creativity is stifled — not in the slightest. If anything, a bit of cabin fever might have pushed these creative Pinoys to make artwork that depicts the quarantined life, remind fellow Pinoys to be careful out there, and artwork that pays homage to our biggest heroes in this crisis.
You favorite relief good in an aesthetic light
Have you tried all these Cantones? Our personal favorite is the Kalamansi Cantone, so bougie.
A friendly reminder from your favorite all-around sarsa
Don't you just love when brands get playful and creative to keep up with the times? Mang Tomas has certainly made people chuckle while reminding them to protect themselves by wearing masks outdoors. In the same manner, McDonald's' iconic golden arches were separated last month in a campaign to remind people of the importance of social distancing.
Yay Wednesday | Creative Life Hacks to Help You Through the Quarantine
Yay Wednesday | Creative Life Hacks to Help You Through the Quarantine
Meryl Medel | Apr 01, 2020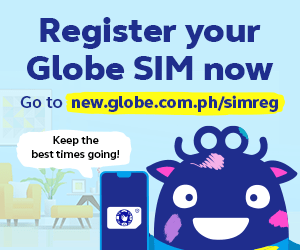 Ligo's shady timely advertisements
What Ligo Philippines did to help the country in its time of greatest need will never be forgotten. At the height of COVID-19 last March, they reallocated their entire 2020 advertising budget to donate to NGOs that are at the forefront of COVID-19 relief and response efforts. They have also delivered food supplies to communities and donated personal protective equipment to various hospitals. And as if that isn't enough, they topped it all off with smart advertising materials with subtle messages. Here are just a few of them:
And that is a prime example of how a brand should handle a crisis and help out.
The Art of Quarantine
THE ART OF QUARANTINE We are calling all artists/creatives to take part in this movement by creating your own masterpiece that conveys the message "Stay home" in light of the COVID-19 outbreak, whether it's a photo, video, music, graphics, motion graphics, vfx ,etc.We thank you in advance for supporting and participating in this movement. We look forward to seeing your amazing works! Tag your Artists/Creative friends and don't forget to use #TheArtofQuarantine when you share them.While we're under community quarantine, let's create and think outside the box. Let's all stay safe, stay home!! Special thanks to these people for making this possible Terrence Ano-osRusty Dela CruzNico Andrei Sta Ana Kenneth Gorzal Surillo ( Kenneth Surillo Films )Jessie Valle ( Dave Sunburn ) Angelo SurilloPrincess May Pineda 3D models from https://threedscans.com/ #TheArtofQuarantine

Posted by Vladfx on Tuesday, March 31, 2020
This short and beautiful video is a creative masterpiece that invites viewers to stay at home in light of the coronavirus pandemic. The creators behind this has also called out to other artists to create their own art to spread the message of "Stay home," whether photo, video, graphics, or other.
Here Are Some Quirky Ways People Are Passing the Time in Quarantine
Here Are Some Quirky Ways People Are Passing the Time in Quarantine
Bianca Katipunan | Mar 30, 2020
If you don't practice social distancing, St. Peters is coming to get you
Whoever made this advertisement (of course it isn't the official St. Peter Life Plan) deserves a huge round of applause. Filipino humor has always been top-notch, bold enough even to make jokes about death. Did you hear the news about barangay officials
dressing up as grim reapers
at night to keep the residents in their homes? We have certainly perfected the sacred art of injecting humor while sending a strong message.
This cartoon that hits the spot
Isn't this the most accurate and clever thing you've seen all day?
Why Bottle Up Your Emotions When You Can Join These Facebook Groups and Let It All Out?
Why Bottle Up Your Emotions When You Can Join These Facebook Groups and Let It All Out?
Meryl Medel | Mar 28, 2020
This painting that says it all
We just love how the frontliners get so much love and support from regular Filipinos all over the country. This lets us know that bayanihan certainly isn't dead. And if we can't thank our frontliners personally, we can do it through social media.
A dream monument for frontliners
This guy created a dream monument for frontliners as a simple thanks for all that they've done and are doing for the country. It might remain digital for now but after all of this is over, you can expect even more artists creating their own physical tokens of appreciation to express their gratitude.
What's the most creative thing you've seen this week?