Admit it or not, our desk has become our second home—our simple haven and stress avenue combined into one convenient (and a lot of times, messy) space. While it has become our comfort zone at work, it clearly reflects our personalities and how we present ourselves—at least to our co-workers. And so, no matter how busy we are, we still bother to give it a fix.
If you've already juiced up all your creative ideas for a great desk-piration, worry not, my friend, we've got you covered. Here are 8 workspace decor ideas tailor-fit for your personal taste.
8. The Nerdy Dude
Nerd souls unite! Unleash your inner nerd in filling your desk with scribbles of your genius. Grab a chalk and stroke all your ideas away with this desk makeover.
7. The Cozy Chic
If you're the girly-type who loves a touch of pastel, this can be your model desk. Be the chic authority in your office with your light-schemed desk full of feminine stuff.
6. The Photo Enthusiast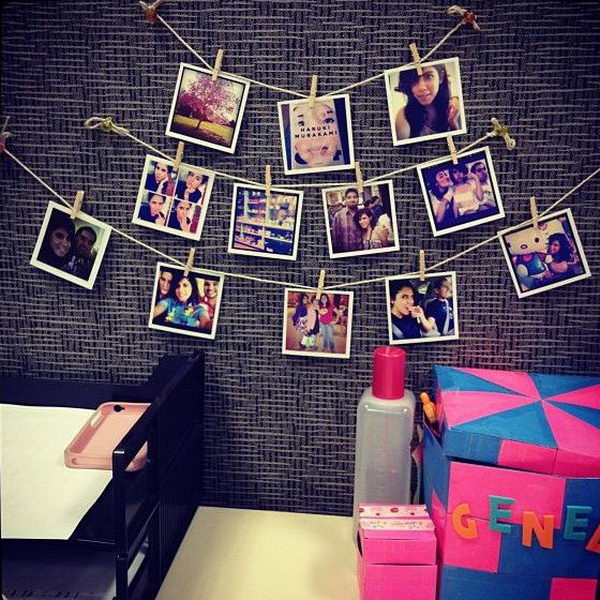 If your life is a series of printed images but you don't want your desk to look like a photo booth, have a little DIY and re-structure your pictures into an Instagenic display. Trust us; you'll want to stare at your desk the whole day with this modernized touch.
5. The DIY Diva
Fill your desk with the handy crafts you've worked on and use them along with your office supplies. It's cheap and creative, at the same time it gives your desk a 'wow' factor. Plus points for the resourcefulness!
4. The Minimalist
Your idea of creativity is keeping it simple and clean. "You live with less," so they say, and less is more for you. If you want to achieve that perfect décor that will please your eyes, try this.
3. The OC
Just the thought of a little clutter gives you that uneasy feeling, and you keep on organizing your stuff every 5 minutes. Well, my friend, we know how you feel. Try this easy hack and you won't have to waste your working time in having to keep your things in the right place.
2. The Planthead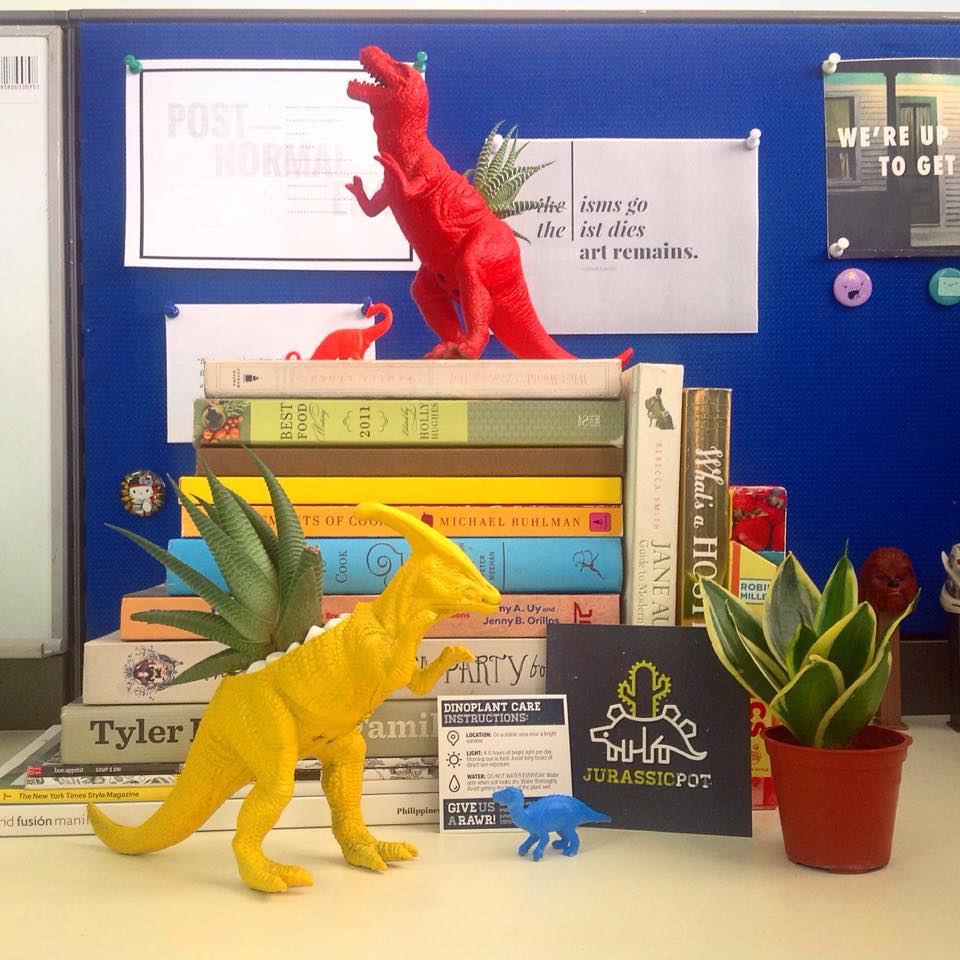 If you're a fan of the green life but tired of the same plain design, then order a plant with a creative pot. Display your wide array of plant collections on top of your desk, and have that nature feels while you're working your ass off. After all, the green color produces happy hormones and you might want a little calmness on top of your piling deadlines.
Visit Jurassic Pot to order a dino plant for your desk!
1. The All-Around Geek
Now's the time to let that inner child out! Since Mario is just timeless, bring the game in your office comfort zone. Make that desk become the next office eye candy by turning your imagination into a desk reality.
Start designing now and share your desk makeovers below!