If you're new to the home decorating scene, you'd probably think that Dapitan Arcade is an actual arcade complete with Tekken and all those games a la Timezone. But nope, it's not. Dapitan Arcade is a famous shopping haven in Quezon City, where you can find affordable home goods of all kinds from home decor to dinnerware to planters and pottery, most of which are sourced locally. And much like most businesses adapting to the current situation due to the pandemic, Dapitan Arcade has also gone digital, launching their online shop just recently. We've scoured through their online shop and found some affordable home items that would really make you want to support local.
Wooden Salad Bowl

This wooden bowl is perfect for single servings of salads or soups, but it can also double as a decorative bowl where you can store your keys, chargers, and other knick-knacks.
Price: PHP 200
Wooden Thin Rectangle Plate
You're probably familiar with these wooden rectangular plates from restaurants that serve you their bills. But you can definitely serve your ulam with these.
Price: PHP 190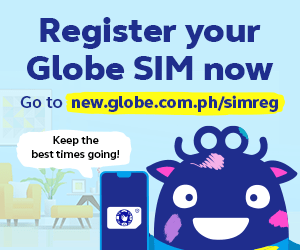 Soft Edge Triangle Wooden Plate

[Image from: https://dapitanarcade.com/product/soft-edge-triangle-wooden-plate/]
If you're looking for a more unique plate design than usual, then grab this triangle wooden plate. It can definitely upgrade your home dining experience.
Price: PHP 160 to 180
Wooden Round Coaster
[Image from: https://dapitanarcade.com/product/wooden-round-mug-glass-coaster-small/]
Prevent accidental spills and markups on your tables at home with this wooden round coaster. Its rounded edges collects any drip or spill within it to make sure your home surfaces are safe.
Price: PHP 65
Round Board Tray with Edge

[Image from: https://dapitanarcade.com/product/round-board-tray-with-edge-pizza-tray/]
While it's called a 'tray', this one can be used as a plate for eating, prepping, and serving food. And it can definitely fit a small-size pizza if you're up for some ~aesthetic~ foodstagram.
Price: PHP 280
Native Woven Placemat

[Image from: https://dapitanarcade.com/product/native-woven-placemat-square/]
This isn't actually wooden, but the native woven style of this placemat would really complete that Pinoy aesthetic in your dining area. It's perfect for flatlays, too!
Price: PHP 65 to 285
Wooden Crate
[Image from: https://dapitanarcade.com/product/wood-crate-2/]
This wooden crate is the perfect storage for groceries and produce. You can even use it as an organizer for your bedroom.
Price: PHP 450
Three-Layer Wood Shelf

[Image from: https://dapitanarcade.com/product/3-layer-wood-stand-rack-shelf/]
Display all the pretty wooden items you just bought on this equally pretty wooden shelf.
Price: PHP 1,300
What other sulit buys did you find in Dapitan Arcade's online shop? Share them with us below!!