Xiaomi has been pushing the boundaries of design and computational imaging, especially with its latest offering: the Xiaomi 12 Lite. Packed with innovative features, we think we've found the phone that can satisfy your photography and entertainment needs at an affordable price.
Our friends from Xiaomi allowed us to try their latest smartphone unit, and after a couple of weeks, I can say that I've truly enjoyed using the Xiaomi 12 Lite. Here's why.
It's light and handy

Staying true to its name, the Xiaomi 12 Lite is as lightweight as possible, which is one of the biggest factors I look at when choosing a phone. And I was so surprised when I first held this phone myself, seeing how thin and lightweight it is. The Xiaomi 12 Lite weighs a very comfortable 173g. The edges are also squared off instead of curved, so it helps me grip the phone better. I can definitely see myself holding it for long extended periods of time.
It's sleek and stylish
While look and style is usually secondary for me when choosing a phone, I would of course prefer a pretty color scheme. And Xiaomi 12 Lite absolutely delivers. I am so in love with colors, especially with the Pink color scheme, since the gradient finish lets the color change depending on how the light hits it. I also got a glimpse of the Lite Green unit, which is just as pretty as the Pink. There's also a black version, which is perfect for a more low-key yet elegant look.
Korean Lifestyle Vloggers to Watch for Relaxing and ~Aesthetic~ Videos
Korean Lifestyle Vloggers to Watch for Relaxing and ~Aesthetic~ Videos
Ina Louise Manto | Jan 26, 2021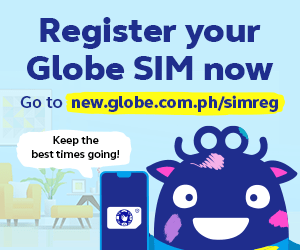 It has a powerful camera set-up
Check out the zoom on this thing!
You'd think that its "Lite" label would mean a downgrade in terms of specs, the Xiaomi 12 Lite is far from it. In fact, it seems like a good upgrade from some more expensive smartphones in the market.
The Xiaomi 12 Lite has a triple camera setup that combines 108MP main, 8MP ultra-wide, and 2MP macro lenses in one convenient gadget. That's a lot of jargon, but in simpler terms, it allows you to have a variety of photography specifications according to your needs. From wide 0.6x zoom out to 10x close up zoom in, from quick focusing to impressive night time capture, you can choose what you need, making this device the perfect travel buddy. It also has a variety of photography modes, including Macro, Portrait, Pro, Panorama, Slow Motion, Time Lapse and others, but you do need to download them before you can use them.
It can charge ultra-fast

I charged the phone from 20% and 33% using the 67W charger inclusion, and both times, they shot up to a full 100% charge within an hour of charging. Perfect for when you're on the go!
It's got a reliable battery life

Aside from that, the battery life is also reliable. I used the Xiaomi 12 Lite for a full day outside taking photos and videos, using the internet, and messaging people. But I still finished the day with just a little less than half of the battery charge I started with.
The phone also has options allowing you to use Battery Saver and Ultra Battery Saver. The former does the standard restriction of background processes and syncing, but the latter takes battery saving to the next level by sticking to the basics of calls and messages and turning off everything else. When I tried it, turning on the Ultra Battery Saver at 100% full charge can apparently give you 3 days (73 hours and 6 minutes to be exact) worth of battery power. Wow.
It's perfect for entertainment and gaming, too

I've tried watching movies and shows, and the display is great. Standing at 6.55 inches, the AMOLED display takes up the whole front of the phone, with only a small interruption at the top center for the front camera. It delivers plenty of color and definition, so I was able to comfortably watch my favorite shows anywhere I wanted. When turned up to full brightness, I didn't have any problems seeing what was on my screen even under the sun.
I also tried playing a couple of games, and I'm impressed with how quick the response of the phone is. While I personally haven't tried any heavy-duty games yet (I'm not a gamer, sorry!), friends who do play said the phone works really well for their favorite games like Mobile Legends and Genshin Impact.
It has an accessible, user-friendly OS
I find switching to a new operating system a little confusing most of the time, but Xiaomi 12 Lite made everything seem easy. The set-up was a breeze, and using the phone itself was easier after I got the hang of the system.
One of the things I appreciate the most so far is the fingerprint lock under the display. It allows easy access to the phone at just the touch of a finger, and I didn't have any problems at all in unlocking the device.
Another feature I loved so much is the full-screen gestures. Instead of navigating the phone using the display buttons, gestures allowed me to simply swipe up, down, left, and right to go around the phone. While there were already pre-set gestures, I was also able to make changes according to my preferences.
All at an affordable price
For all these user-friendly features, the Xiaomi 12 Lite retails at an affordable price of PHP 20,999 for 6GB+128GB and PHP 21,999 for 8GB+128GB. So if you need a new phone or you're planning to travel soon, you can go with this lightweight, stylish phone for the perfect snaps.
Pre-orders start August 19 to 26 via Xiaomi authorized online channels. Customers can also get free limited-editing premium gifts worth PHP 3,500, which includes Xiaomi Tyvek bag, Xiaomi Pinoy Bunny, Xiaomi Nightlight, Xiaomi Ceramic Mug, Xiaomi shirt, notebook, and pen.
Follow us on Facebook, Twitter, Instagram, Tiktok, and Youtube for the l8est entertaining, useful, and informative lists!