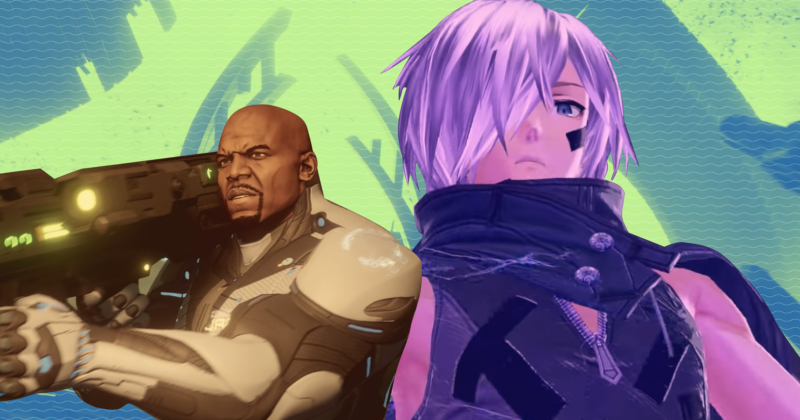 For some bizarre reason, several publishers have decided to launch all the big winter videogame releases on February 15. Lord knows what their intention is, outside of possibly ruining any kind of sustained romance after Valentine's Day, but between four games arriving on the same day and another launching in Early Access, it's quite likely. Here are the eight biggest releases of February, 15th or otherwise.
God Eater 3
Releases February 8, 2019 on PC and PlayStation 4
Bandai Namco's God Eater series is an action-RPG that lets you play solo or in a squad, whether with AI companions or other players online. Wielding power transforming 'God Arc' weapons, you hunt down massive monsters known as Aragami and engage with them in frenetic combat. Hack, slash, repeat.
Crackdown 3
https://www.youtube.com/watch?v=YC4oty9jnMU
Releases February 15, 2019 on Xbox One and Windows 10 PC
Announced all the way back in 2014, Crackdown 3 is an open world action game set in a sprawling futuristic megacity that is built next to a volcano and also stars a supercop played by Terry Crews. There's also a multiplayer mode that will ostensibly harness the power of the cloud to realize fully destructible environments, which sounds like mad science, honestly.
Far Cry: New Dawn
Releases February 15, 2019 on PC, Xbox One and PlayStation 4
This standalone spin-off follows Far Cry 3: Blood Dragon and Far Cry Primal with a supercharged high concept premise. Seventeen years after a nuclear exchange devastated the world, players revisit Far Cry 5's Hope County, Montana, which is not a desolate apocalyptic wasteland but an area in super bloom. It's a Far Cry game so expect a massive world to get lost in, plus dangerous wildlife, roving bandits and villainous iconoclasts.
4. Jump Force
Releases February 15, 2019 on PC, Xbox One and PlayStation 4
The famed manga publication Shonen Jump is celebrating its 50th anniversary in a big way with this fighting game that features its top characters. Heroes and villains from My Hero Academia, One Piece, Bleach, Dragon Ball, Naruto and even Rurouni Kenshin are all together in this game that lets you throw down in intense 3v3 battles.
Metro Exodus
Releases February 15, 2019 on PC, Xbox One and PlayStation 4
The third installment in the cult favorite Metro series is, like previous ones, set in a dark post-apocalyptic Russia. A toxic landscape plays home to monstrous mutants roaming the wilderness and communists and Nazis wage vicious battles for power and control. Although a first person shooter series, mechanically speaking, Metro is known for its reliance on strategy and survival rather than pure kill skill.
Anthem
Releases February 15, 2019 via Early Access on PC and Xbox One and wide release on February 22, 2019 on PC, Xbox One and PlayStation 4
The studio behind iconic story-based action RPGs like Jade Empire, Mass Effect and Dragon Age is taking their first step into the realm of the shared world shooter a la Destiny. In Anthem, you are a Freelancer, a member of a unique paramilitary tradition that pilots a powerful exosuits called Javelins, fighting to keep the power of the Anthem of Creation from falling into the hands of the Dominion.
Phoenix Wright: Ace Attorney Trilogy
Releases February 21, 2019 on Nintendo Switch, Xbox One, PlayStation 4 and PC
For the uninitiated, the Phoenix Wright is an iconic series that asks you to find evidence, question witnesses and bring everything together into court to defend your client. This remastered collection takes the first three games – Ace Attorney, Justice for All and Trials and Tribulations – into one pretty package, allowing anybody who already sold their Gameboy Advance, broke their DS and misplaced their Wii to enjoy them all over again.
Ape Out
Releases February 28, 2019 on Nintendo Switch and PC
This jazz-infused ape smash em up has been a mainstay at indie booths all over the world. In it you control an ape that has broken out of its cage and try to navigate your way to freedom without being stopped. You're vulnerable to gunfire and other weapons but you're also incredibly strong and can reduce grown men into smears on the floor and wield large doors as shields.
Which of these are you eager to get your hands on? Tell us below!