Due to the pandemic, we are forced to stay indoors. But thanks to the internet, we're still getting connected with the world without stepping foot outside. You can take all this free time to do something productive, like taking online courses to pick up a new skill. No, they're not the usual school discussions you have to live through for three hours, as you can actually learn something interested in. Here are some websites you might want to bookmark for free online courses:
Skillshare
Skillshare is an online platform that allows you to pick from thousands of online video classes: from baking to learning how to manage finances! There are also workshops you can join that allow you to interact and learn with fellow online users. It is completely free, but you're given the option to purchase a monthly subscription.
Where to start: With online classes and complete work from schedules, productivity can be difficult to maintain. This masterclass on productivity teaches you how to create a custom system that works for you.
Khan Academy
Khan Academy is a non-profit organization that provides free world-class education for anyone, anywhere. They have a library of trusted lessons and practices that cover different subjects like science and math. Students can move at their own pace and eventually accelerate once they fill the gaps in their understanding. The best part is, Khan Academy is free of charge forever.
Where to start: Interested in what lies beyond the universe? This course on cosmology and astronomy teaches you from the basics: the scale of the earth, universe, and galaxy.
Adobe TV
Are you looking into learning more about graphic design, illustration, and video and photo editing? Adobe is known for its software ecosystem: Photoshop, Illustrator, and Acrobat Reader that are widely used by professionals. It can become difficult to learn to navigate these programs but it is made easier with Adobe TV. It is an online platform to cater to different audiences including developers, photographers, video professionals, and designers. They provide video tutorials that give students a walk-through of their programs while giving insights, tips, and tricks.
Where to start: Want to take your presentations to the next level? This class on infographics will give you a step-by-step guide on creating infographics that are engaging, creative, and fun.
Future Learn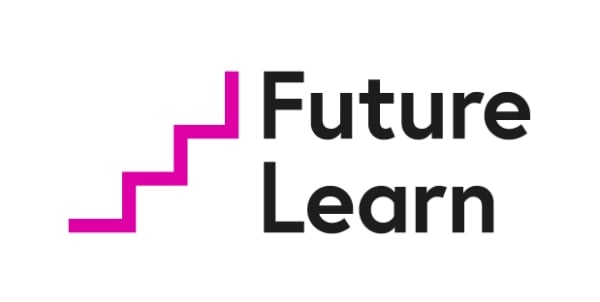 Have you ever dreamed of going to Ivy League universities and colleges? You can experience that at Future Learn. They offer hundreds of short online courses that are from specialist organizations and top universities worldwide. Their topics include business and management, digital skills, teaching, politics, creative arts, and law.
Where to start: Due to the pandemic, most companies have switched to work form schedules. Future Learn has the perfect course for that: Collaborative Working in a Remote Team. Throughout this course, you'll learn the benefits and challenges of remote working and different tools that would help ease its challenges.
8 Apps That Will Help You Learn Another Language
8 Apps That Will Help You Learn Another Language
Bianca Katipunan | Jan 23, 2020
Alison
The team behind Alison believes that free education has the power to transform lives and break through boundaries. Alison is a for-profit social enterprise that allows anyone to study anything and anywhere. They have over fourteen million students taking different courses on technology, marketing, business, humanities, lifestyle, language, math, and science. They even have a health course on the things you need to know about COVID-19!
Where to start: Is work getting too much to handle especially during this trying time? Alison offers a free module on stress management, where you'll learn different coping techniques and exercises to handle stress better.
Coursera
Coursera is an online educational platform that gives you access to hundreds of free courses. They have partnered with over 190 top universities and colleges globally. Once you enroll, you can stream on-demand lectures from top instructors at Google, Yale, IBM, and more. Learn at your own pace while getting a quality education. You can even get a degree or certificate! But you have to pay certain fees.
Where to start: Planning to take your business to greater heights? At Coursera, you can learn Advanced Business Analytics from the University of Colorado Border. This course teaches will teach you real-world data analytics skills that would help increase profits, grow your business, and increase value for shareholders.
edX
You can learn from over 2,500 courses from top universities like Massachusetts Institute of Technology, University of California Berkley, and Harvard University at edX. The trusted online platform was founded by scientists from MIT and Harvard in 2012. It is a nonprofit organization that reimagines the possibilities of getting a high-quality education. Since its launch, edX garnered over 20 million learners worldwide.
Where to start: Starting to feel the burnout at work? Or want to start a happier workplace? You can earn a professional certificate from the University of California Berkley in The Science of Happiness at Work. Throughout the course, you will learn researched-based techniques on how to evaluate the level of happiness in an organization, strategies for boosting happiness and resilience to stress, and more.
Youtube Creator Academy
Dreaming of sharing videos like your favorite vloggers? YouTube Creator Academy will give you knowledge on the successful video platform and how you can get started with monetizing your content. The Creator Academy offers 31 lessons starting from the basics to tips on avoiding burnout as a creator. The team's also very hands-on, as, at the end of each lesson, you're asked to fill out a multiple-choice question. They ask you about the effectiveness of each lesson and what you wish to learn the next time.
Where to start: So you've already got a channel, how will you attract viewers? YouTube Creator Academy offers a course on how to get discovered: from writing smart descriptions to making effective thumbnails and titles that would get potential viewers' attention.
What skills do you want to learn? Share them below!