8 Life-Changing Google Hacks That Will Blow Your Mind
May 20, 2020 &nbsp • &nbsp Ina Louise Manto
You probably use Google in your everyday life. From searching recipes and quick home medications to using some of its products for school or work, Google is truly a one-stop powerful tool if you want to get things done. Check these Google product hacks you might have never heard of before to help increase your productivity as you work from home.
You can pin tabs you always need on Google Chrome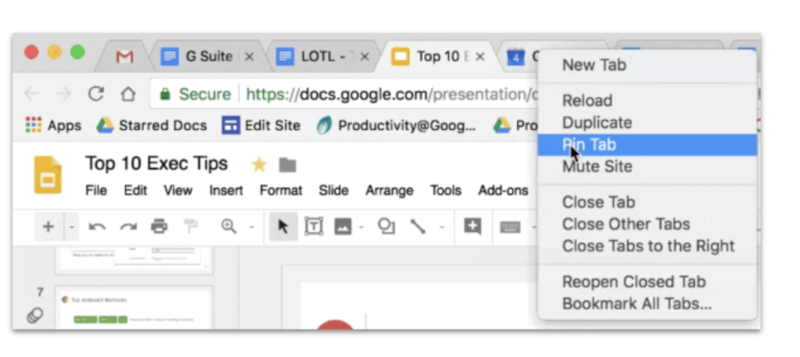 When working, there are certain pages or sites you have to be on in case you get important updates regarding projects like your e-mail or company's internal system. Google Chrome's pin tab feature allows you to have these pages permanently open and avoid closing them by accident. Even when you close the browser, it automatically loads the pages when you open them again.
How to do it:
Right-click on the tab you want to be pinned and it'll be moved to the left corner of your browser.
To un-pin, right-click on the tab and select "Un-pin tab".
You can organize emails by creating multiple inboxes

Nothing's more stressful than a Monday morning where the first things you see are multiple e-mails from different clients or colleagues. There are too many e-mails that you might end up overlooking an important one. Stay on top of your emails by sorting them into separate inboxes!
How to do it:
Create new labels on the left panel of your inbox and name them according to your preference. It can be names of tasks or groups for different clients, like To-Do, Client 1, etc.
Go to "Settings > Inbox"
Under "Inbox type", select "Multiple inboxes"
To properly display these labels, ensure that you'll use the same name format from step one: "is: label-name" (is: To Do).
Click "Save changes" and your new inboxes should appear on top.
Maintain work-life balance through scheduling e-mails

If you need to send important e-mails at night or during the weekends without interrupting your colleagues' work-life balance, scheduling e-mails is the way to go. This is also a great solution for employees who work with clients in different time zones.
How to do it:
In the compose or reply window, click the downward arrow next to the Send button.
Click "Schedule send" and choose a date and local time.
A "Scheduled" box should appear when you schedule at least one e-mail. This box allows you to view scheduled emails; you can also change times or cancel sending them here.
Avoid distractions during virtual meetings by muting Meet notifications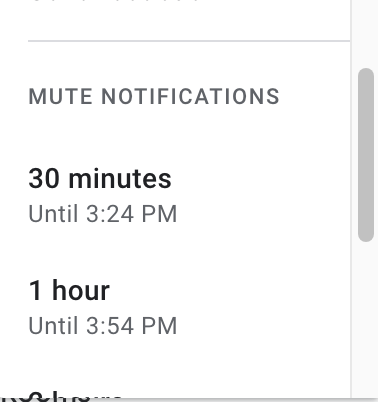 Thank you to the internet, meetings are still possible as we practice social distancing. But let's be honest, it's easy to get distracted at virtual meetings especially when you've got notifications popping in from time to time. Google Meet actually allows you to mute them.
How to do it:
Click the "Active" button.
Select how long you want your notifications muted (20 minutes, 1 hour, 2 hours, 4 hours, or 8 hours).
Stay on top of deadlines with Google Tasks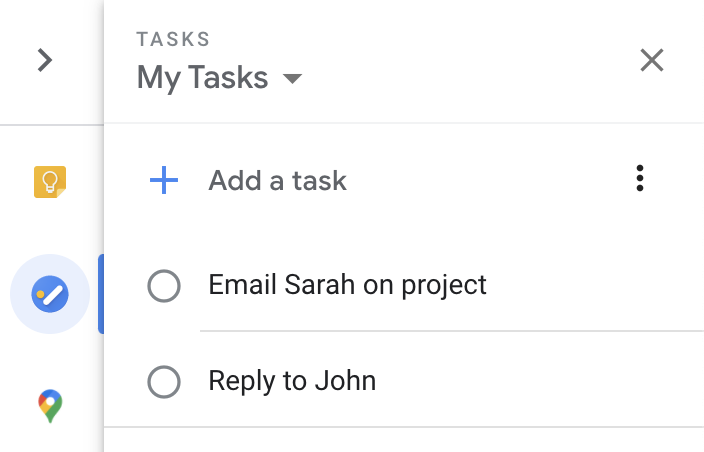 If using a planner to take note of deadlines and tasks can be time-consuming for you, Google Tasks can become your digital planner. It automatically syncs with Google Calendar, so you'll never miss an important deadline. Accomplishing small tasks can be rewarding too, especially on a busy day.
How to do it:
Create a task list by clicking the circular blue icon (with the pen) on the right side of your Calendar, Drive, or Gmail.
A task box will appear and create your list by selecting "Add a task".
8 Pitfalls of Working from Home (And How to Fix Them)
8 Pitfalls of Working from Home (And How to Fix Them)
Cristina Morales | Jun 17, 2019
Access important files easily by creating workspaces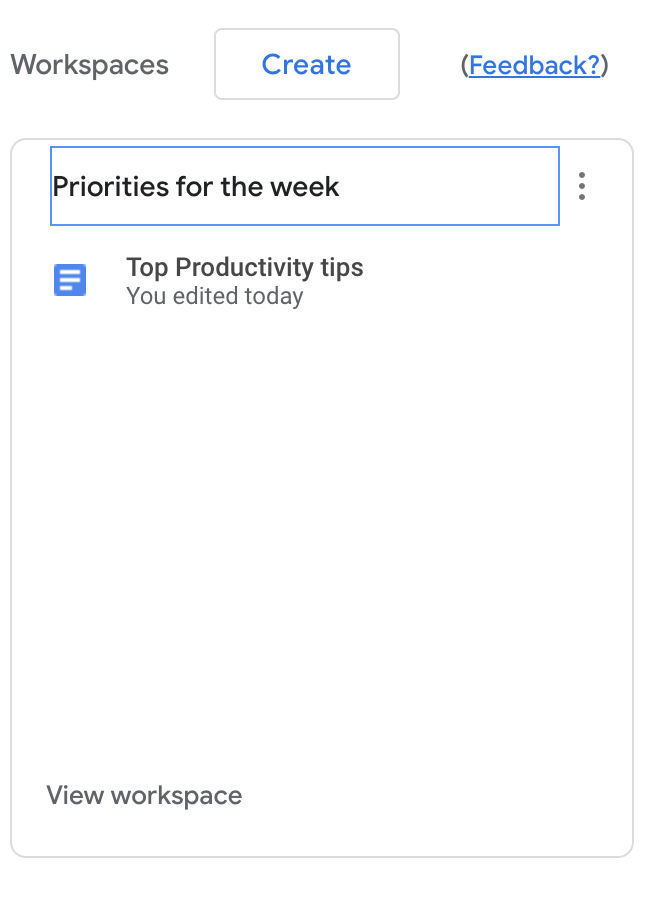 Let's be honest: we tend to get lazy in organizing files on Google Drive especially when they start piling up. As a result, you end up scouring through hundreds of files when you need to access one urgently. To keep things organized or simply want easy access to important files, create a "Workspaces" folder in your Drive.
How to do it:
Once you enter your Drive folder, you will see a "Workspaces" section.
Select "Create" and name your folder.
Add files to your workspace. Each workspace can store up to 25 files.
Continue working even without internet with offline settings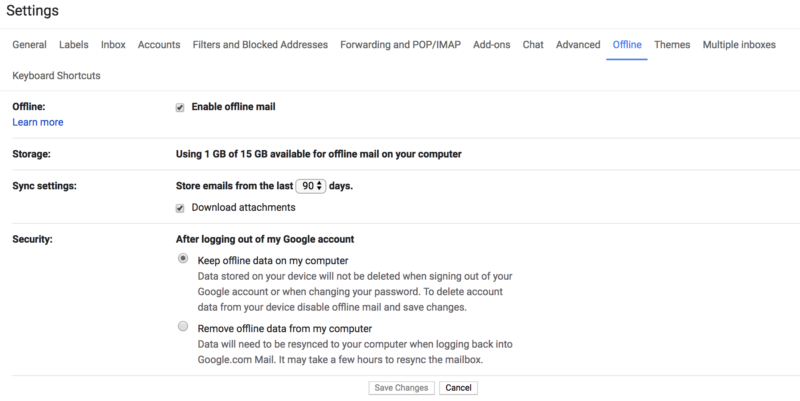 Thanks to the internet, working remotely is possible despite the pandemic. However, your productivity can be interrupted once your internet starts slowing down (you can never be sure with PH internet connection) or lose it completely. With Gmail and Drive's offline settings, you can still continue working even without internet connection and beat your deadline.
How to do it:
Go to "Settings" > "Offline"
For Gmail, tick "Enable offline mail; for Drive, tick "Create, Open and Edit your recent Google Docs, Sheets and Slides files on this device while offline".
You can forward conversations from Meet to your Gmail inbox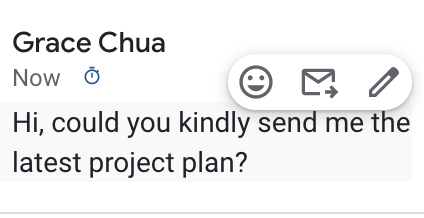 During virtual meetings, there might be questions, insights, or requests that you can't attend to at the moment. To take note and accomplish them for a later time, you can forward these conversations to your Gmail inbox.
How to do it:
To forward a particular message, hover your mouse over the chat message on Meet.
You will see a "mail" icon. Click it and it will be sent to your Gmail inbox within seconds.
Can't Get Any Work Done? Here Are 8 Home Office Ideas to Boost Productivity
Can't Get Any Work Done? Here Are 8 Home Office Ideas to Boost Productivity
Cristina Morales | Jun 26, 2019
How do you stay productive in a work from home setting? Tell us below!