One of the most used memes out there is the one that goes "graphic design is my passion." Clearly, it's throwing a jab at posters, infographics, and other materials made by "designers" whose only tool is probably a free online design platform. As everyone probably knows, graphic design is not just slapping text and images together. It's "the craft of planning and creating visual content to communicate ideas and messages." Done incorrectly, people could get the wrong message. What do we mean by the wrong message? Check out these graphic design fails that will convince you to hire a graphic designer instead of DIYing it:
This bizarre PNR route
Always felt Alabang was a bit far, but HS. pic.twitter.com/VisO2b26dd

— Daily Double 🎀 (@bvergara) February 15, 2022
We've always known Alabang was too far but just how far? Facebook page Above the Philippines posted an infographic of the Philippine National Railways route that spans from Tutuban to Alabang. It's informative, sure, but netizens couldn't help but point out the Philippine map in the background. It made the whole route look like Tutuban was in the West Philippine Sea and Alabang is in Mindanao.
I've always wanted to travel the whole country by train. And now I can make it all the way down to… Alabang. https://t.co/rKJKkP9mZr

— mignac (@mignac_) February 15, 2022
Bad map. Wrong choice of layered base map and topological map transformation. Makes you think Alabang is in Mindanao and PNR being 'National' runs from Luzon to Mindanao. pic.twitter.com/5OjSqQ4xJ1

— Tacio Basconcillo 🌦 (@jejudohallabong) February 15, 2022
Probably the best geographical map of the country yet.

Espana is in the sea (which happens when it rains), EDSA and Nichols are in the middle of the country, and for us Sucat and Alabang folk, we are truly in the deep south. pic.twitter.com/Gfp1cQ4Zde

— Paolo (@ningkee) February 15, 2022
Alabang is south. LIKE REAL SOUTH 😆 pic.twitter.com/2T6ymusO6m

— UBE BEBE PIE (@NashNacion) February 15, 2022
Netizens pointed out the misleading infographic and Above the Philippines were quick to make the edit. The designer also owned up to their unintentional mistake in the comments and apologized. We like people with accountability!

UST's Our Lady of Sorrows poster
They deleted this edit and uploaded a new one. Finally. pic.twitter.com/q4kF8gcJ6Y

— ribsrep #LENI2022 (@ribsrep) September 15, 2020
Who remembers the University of Sto. Tomas 2020 poster for Our Lady of Sorrows that looked more like an invite to an EDM party than for prayer? Netizens said it could be part of Lady Gaga's promotional materials for her 2020 album Chromatica. "[OMG UST] what's this Lady of Sorrows ft Blessed Madonna remix. AHAHAHA!" read one tweet. It's okay to laugh, don't worry.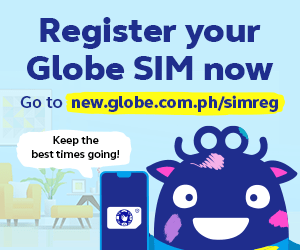 UE Red Warriors making it c(o)unt
Local sports fans were either shocked or embarrassed after UAAP posters for the UE Men's Basketball Team went viral in 2019. The Red Warriors' fierce looks were overshadowed by the bold UAAP cheer behind them which read "Make it c(o)unt." The players' heads were supposed to form the letter 'O' but netizens instead read the remaining letters of the word "count." Maybe the designers were too close to the project that they forgot to look at the bigger picture. To their credit, they were quick to edit the posters.
Sisters Napkin

Years ago, Sisters Napkin released a word search game that went from fun to freaky pretty quick. Customers were instructed to find 4 words describing the brand's Overnight Dry pads but TBH it was an impossible task. Words that didn't make sense immediately jumped out: "Cunt," "Riot," "Fuel," and "Lose." We'll leave you to guess what the 4 actual words are.
Sinulog_2020.png
Designers know the pain of being cheated with a fake PNG. You thought you found the perfect image with transparent background only to be hit with a solid checkerboard background. The only difference between *professional designers* and randos is that they won't use the fake PNG. So what was the designer for this Sinulog 2020 poster doing?
The party list that needed a budget
True, we've seen this tactic so many times and it works to call people's attention. You either hate the ~ironic~ word art aesthetic or are hit by nostalgia — no in between. But all the same, if you've got money to advertise on a billboard, why not exert a little more effort on the content?
The SEA Games 2019 logo
Who can forget when the Philippines hosted the 30th SEA Games and all the "epic fail" moments that came with it? Filipinos heavily criticized the "minimalist" logo which seriously just looks like a bunch of circles made by a high schooler on MS Paint. Designers submitted their own proposals (which blew the circles out of the water) and hilarious Pinoys made memes out of the situation. Someone even released "leaked footage" of how the logo was made:
Leaked video of how the Philippines SEA Games logo was made. pic.twitter.com/Fd5McLWuCX

— Forsakayn (@Forsakayn) August 20, 2018
Toni Gonzaga lifting water
Buti pa si Toni Gonzaga todo smile pa habang buhat buhat ang 10 liters ng tubig! 😂✌️🤷 pic.twitter.com/uZlAjn3JFC

— Ivana Maylawit (@JRhyan) April 25, 2019
The graphic designer did their part here, almost too well, in fact. It almost escaped people that Toni is holding 10 liters of water with ease. Not that we're judging her slim arms, but unless you work out like Hidilyn Diaz, that's impossible.
Do you know other local graphic design fails? Share it with us in the comments!
Check us out on Facebook, Instagram, Twitter, and YouTube, and be the first to know about the latest news and coolest trends!