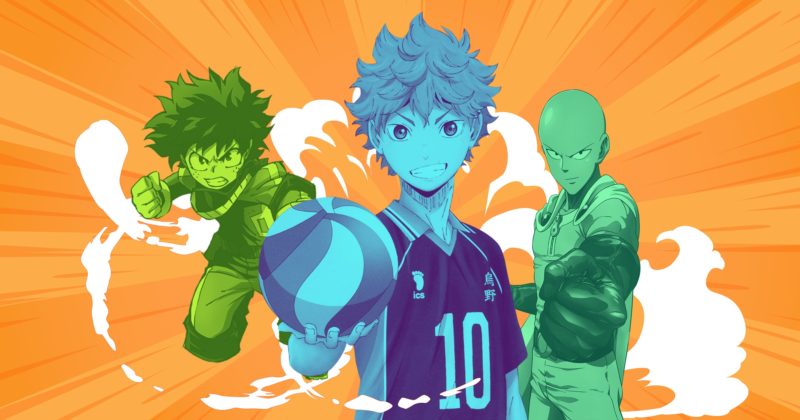 2019 has officially begun, and we've got a lot of anime shows lined up for season renewals this year! Which one are you looking forward to the most?
One Punch Man Season 2
Originally intended to be released in 2018, One Punch Man has finally teased its upcoming Season 2 release with an exciting video that's got our blood pumping. If you've become accustomed to Saitama winning all his fights with just a punch, it's in this season where he'll get to meet his match.
Haikyuu Season 4
Haikyuu fans, rejoice! Our favorite volleyball team is back with a new season. After the intense high that the third season ended with, we're just thrilled to watch what's next for Karasuno as they prepare for the Finals. And, most importantly, how is Nekoma doing in their own matches?
My Hero Academia Season 4
Yup, well-loved anime series My Hero Academia has already scheduled its return soon after the release of its third season last September 2018! The fourth season is set to cover the Internship Arc which is also the longest arc in the manga to-date. Expect this season to be jam-packed with episodes and exciting stories!
Fruits Basket
Who's ready to see one of our favorite childhood anime brought back to life? Fruits Basket returns with a complete overhaul and reboot this spring including new additions to the cast of characters!
First released back in 2001, Fruits Basket follows 16-year-old high schooler Tooru Honda who is taken in by the mysterious Souma clan after a tragic accident, and discovers the furry strange secret that they hide.
Kakegurui XX
Kakegurui was one of the Netflix anime series that really hit it off with audiences worldwide, and it's no wonder why people are stoked for the second season airing this month.
For those who aren't aware of the story, Kakegurui revolves around a new student with a crazed obsession with gambling who, upon her arrival at a school where wealthy, privileged kids gamble their entire fortunes on different games to rise to the top of the social ladder, throws the entire institution and its administration to chaos.
Mob Psycho 100 Season 2
Made by the very same person who gave us One Punch Man, Mob Psycho 100 tells of the story and misfortune of a boy named Mob who possesses strong psychic powers that he realizes are perilous to those around him. To avoid having his powers going out of control, he suppresses himself emotionally, not knowing that this consequently threatens his powers to spill over. Just like One Punch Man, Mob Psycho 100 has been due for a season renewal, and fans are definitely counting down the days 'til this premier!
Bungou Stray Dogs Season 3
This show's announcement of a third installment left fans shocked and elated especially after news that the series' original staff members weren't keen on jumping back in for a new season. Thankfully, our prayers have been answered because we're dying for more of Dazai's antics, Nakajima's innocence, and the rest of the Armed Detective Agency's escapades.
Shokugeki no Soma Season 4
It feels like it's been so long since the last season (which had just aired mid-2018) and we've got Season 3's cliffhanger to loathe for that. Good news is that we don't have to wait for much longer with Shokugeki no Souma's Season 4 premiere already scheduled to air this summer! We can finally find out what happens in the Tootsuki Rebels' bout with the Elite Ten of the Azami Administration.
Which one of these are you looking forward to the most? Sound off in the comments section below!