We didn't think that the lockdown would last this long. When we first started working from home back in March 2020, we thought we would be back in our offices in a month — three months tops. Then, three months went by. Christmas came and went. And now we're here, right at the cusp of the one-year anniversary of community quarantines in the Philippines.
Sure, we could fall into despair, but that's no fun. Though we can't deny that we could be doing a lot better right now, we have to admit that this extended quarantine has some silver linings — such as how it's made us realize that working from home is actually possible. And so, let's take a look at how our home office setups have evolved over the past year. We asked eight real people to tell us just how much they've fallen prey to the Shopee/Lazada/etc. budol gang — here's what they shared.
From a cutesy student desk to a Pinterest-worthy workspace

BEFORE
"Unlike my officemates who had the chance to clear their office desks, I couldn't pick up my stuff since I live in the province. So I only had my work laptop, a mouse, a makeshift mouse pad from an old Muji paper bag, and my handy efficascent oil. I didn't have a proper work desk so I was working in different areas at home like the kitchen, or my room where I placed a folding table and a monoblock chair. The set-up looked like I was day drinking out on the streets LOL"
AFTER
"After almost a year of lockdown, I finally decided to give my room a full makeover: painted my walls, bought new furniture, and created a corner dedicated to working. I got a new desk, a comfortable chair that wouldn't hurt my back, and decor that would make me inspired/happy whenever I needed something to look at other than my laptop screen. I was in a bad rut over the holidays and for some reason, I thought giving my room a 360-degree change would help me get out of it and it did! Finally building my dream space also felt timely for the New Year."
BEST INVESTMENTS?
"Probably my desk, comfy chair, steel cabinet, and laptop stand. For months I suffered from bad shoulder and backaches; honestly, a good laptop stand is a game-changer. If you don't want a cluttered desk area, lots of storage is the way to go (get a steel cabinet, pls). If there's anything I'd like to change, it'll probably be my work laptop, so I can be more productive with work and go on calls/meetings easily."
— Ina, writer
From the bare essentials to a full-on streaming setup

BEFORE
"I started out with just what I needed to get by a day's work: a folding table (wasn't really sturdy), a cleopatra seat, and that was it. At times, I would set up the wooden table, and sometimes I'd work at the bar table, sometimes even in the bedroom. I didn't really have this dedicated area where I could focus on my work, so I was living like a nomad — but only at home. LOL!"
AFTER
"My first investment was my Bluetooth speaker, which I got so I can hear better during brainstorming sessions (I'm not a fan of earphones). Then, I got a ring light, so I would be properly lit when I'm on cam. I then invested in a full microphone set-up with a condenser (to justify the purchase, I told myself I needed it for my speaking engagements LOL). Then I realized that the table was not sturdy enough to accommodate the weight of the mic, so I went on to purchase a more durable and sturdy table. And as I started conducting more live sessions, I also got a second-hand monitor to help me navigate and monitor the broadcasts better. Then I got little stuff to help me get more comfortable: a laptop stand, a phone stand, and an additional USB port."
BEST INVESTMENTS?
"The microphone, because it helped my training sessions and talks become more engaging (it comes with sound effects); the Bluetooth speaker, as it lets me clearly hear the other end of the call; and lastly, the monitor, because it lets me see important windows at a glance."
— Steff, digital marketer
Best Remote Work Must-Haves for 2021: Wireless Keyboard, Smart Monitor + More
Best Remote Work Must-Haves for 2021: Wireless Keyboard, Smart Monitor + More
Kyzia Maramara | Mar 13, 2021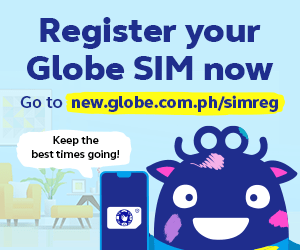 From a smol gaming rig to — LOOK AT ALL THOSE SCREENS!!

BEFORE
"In March 2020, I was using my laptop from college. It was pretty beat up already because I used it for everything — from schoolwork to gaming. I needed to improve my setup so I could perform better in my video editing work."
AFTER
"Later on in the lockdown, I got the chance to get one of my office's PCs. It was a big upgrade because it has much better specs than my old one. Other than the PC itself, it was also important for me to have a better desk and chair to be more comfortable at work."
BEST INVESTMENTS?
"The table, because I used to just work in our dining table, so I had to move my setup every time I finished my work and whenever we would eat. The table made my workspace an actual home office setup. The cable ties and sleeves were also worth it because they helped my workstation look neater and because the wires are organized, it's much easier for me to clean."
— Gab, video editor
From a cramped kitchen table to a crafting station

BEFORE
"When the lockdown was declared, I was living in a tiny condo near my office. I basically treated it as a place to sleep after work hours, so I didn't have anywhere to set up a real workspace. I would work at my tiny dining table right next to the kitchen sink, switching between two laptops (I used my office laptop for emails and my personal laptop for everything else). As you can probably tell from the photo, it was far from ideal."
 AFTER
"Thankfully, I was able to move back with my parents after a few weeks of lockdown. At my parents' home, I started out working on my bed but I kept falling asleep. So I bought the essentials: a desk, office chair, etc. I also just stopped using my office laptop to simplify things. Then, I got married, and now that I live with my husband in our new place, I have more freedom to do what I want with my home office setup, so I'm having fun with it."
BEST INVESTMENTS?
"Apart from the essentials, probably the pegboard. I picked up embroidery during the first few months of the lockdown and really got into it, so my work desk now doubles as a crafting station. The pegboard keeps things within reach without having them clutter up my desk. And it's cool that it can also double as decor."
— Tina, editor
Get Hyped, Budol Gang: IKEA Philippines Is Almost a Reality! Here's What You Need to Know
Get Hyped, Budol Gang: IKEA Philippines Is Almost a Reality! Here's What You Need to Know
Cristina Morales | Mar 05, 2021
From same-old-same-old to a change of scenery
BEFORE
"I wanted my home office setup to be somehow the same to my office setup before the lockdown. So I opted to work at an office desk in my parents' room with all my office desk items as well."
AFTER
"After five months of working at home, I decided to start working outside in our terrace during the morning just to get started and to get more sun. When it gets too hot, I go to my room and set up my bed table."
BEST INVESTMENTS
"Since I decided to work in my room instead of the office desk in my parents' room, I just bought a breakfast/bed table where I can place my laptop. I plan to buy a comfy office chair so I can also make use of the tabletop in my dresser."
— Marel, digital marketer
From "workable" to "awesome"

BEFORE
"My March 2020 home office setup was workable, but still needed upgrades. I needed additional memory for faster performance, additional SSD storage, and faster internet."
AFTER
"I got additional 8GB RAM, a 144hz display monitor, a mechanical keyboard, and a new mouse. I also upgraded our internet and got a new computer case. Work's now more enjoyable and awesome."
BEST INVESTMENTS?
"All of them, but I also want to add an RTX graphics card and a 4K monitor eventually."
— Ivan, software engineer
From just the basics to a productivity hub

BEFORE
"My March 2020 home office setup was very basic. Besides a dedicated table and chair, I only had a laptop, a notebook, and the occasional cup of joe. When I knew that lockdowns would be extended indefinitely, I realized that I needed to invest more on tech and small items that could provide a little more comfort and convenience."
AFTER
"To boost my productivity, I bought a spec'd up personal laptop for easier multitasking, a laptop stand to keep me from hunching, a keyboard and mouse wrist wrest to prevent straining my wrists, a 'pleather' mat to make my table look a bit cleaner, a ring light for better lighting during video calls, and a pair of noice-canceling wireless earphones to help me focus. My occasional cup of joe also became a regular one — I have about 3 cups a day now."
BEST INVESTMENTS?
"I believe my best investment was purchasing a powerful personal laptop. While it was a huge purchase, its processing capabilities have really helped me complete work and even some passion projects faster. I'm looking to purchase a gaming chair for added comfort."
— Anton, PR practitioner
Started from the sala now we're here

BEFORE
"Back when the lockdown started, I'd set up an old computer table and one of our dining room chairs in a corner of our living room. Soon after, I realized that I needed a space away from the rest of the house because it was getting difficult to get work done with constant distractions from my family."
AFTER
"I bought a longer LAN cable so I can transfer the whole setup to my room. I also exchanged the old computer table with a bigger drawing table that I already had, added a corkboard on my wall, some reused mugs and jars as pen holders, and a caddy from the office to keep things organized."
BEST INVESTMENTS?
"Definitely the LAN cable! But if I'd known that the WFH setup was going to be this long, I would've invested in a good office chair (because I'm starting to feel my back), a monitor riser, and good speakers as well."
— Joanna, graphic artist
How much has your home office setup changed over the year? Tell us about it (and maybe even share pics) in the comments!