Here's How You Can Disinfect Your Daily Household Items
Mar 10, 2020 &nbsp • &nbsp Kyzia Maramara
Cleaning and disinfecting are two different things. According to the Center for Disease Control (CDC), cleaning "refers to the removal of germs, dirt, and impurities from surfaces" while disinfecting is "using chemicals to clean germs on surfaces." If you clean a place, you lower the risk of spreading infection and if you disinfect right after, you have the chance to kill any virus or germs that linger.
With the COVID-19 breathing down on everyone's necks, we should be more alert than ever. There's no such thing as "overacting" when it comes to the health and safety of the general public. Here are a few tips on cleaning the everyday items we use.
Phone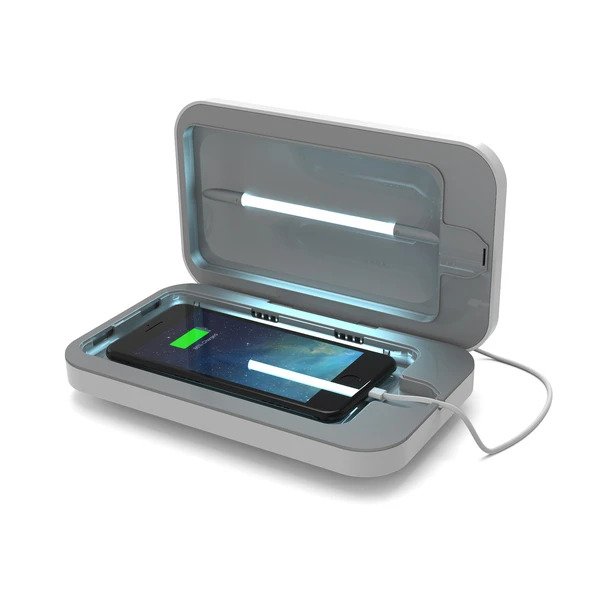 Research says our mobile phones are the dirtiest items we possess. In fact, in a study conducted by high school students in 2017 found that devices carry 10 times more bacteria than most toilet seats. Since we bring it everywhere – including the bathrooms! – our phones are covered in germs and bacteria. After touching these bacteria, we then touch our face and that is just one way we get sick.
Phones are also the easiest to neglect when it comes to disinfecting so make it a habit to clean and disinfect your phone at the end of every day. Wiping it down with a microfiber cloth helps, but for further cleaning, you can mix a solution of 60/40 water and alcohol, dip the cloth, and wipe it on your phone.  Apple has given the OK signal to wipe down iPhones and other Apple gadgets with disinfectant wipes. But make sure you're not spraying alcohol directly because it might damage your phone screen.
You can also opt to use gadgets like the PhoneSoap to clean your phone. It uses UV light to kill any kind of bacteria festering on your phone.
Other gadgets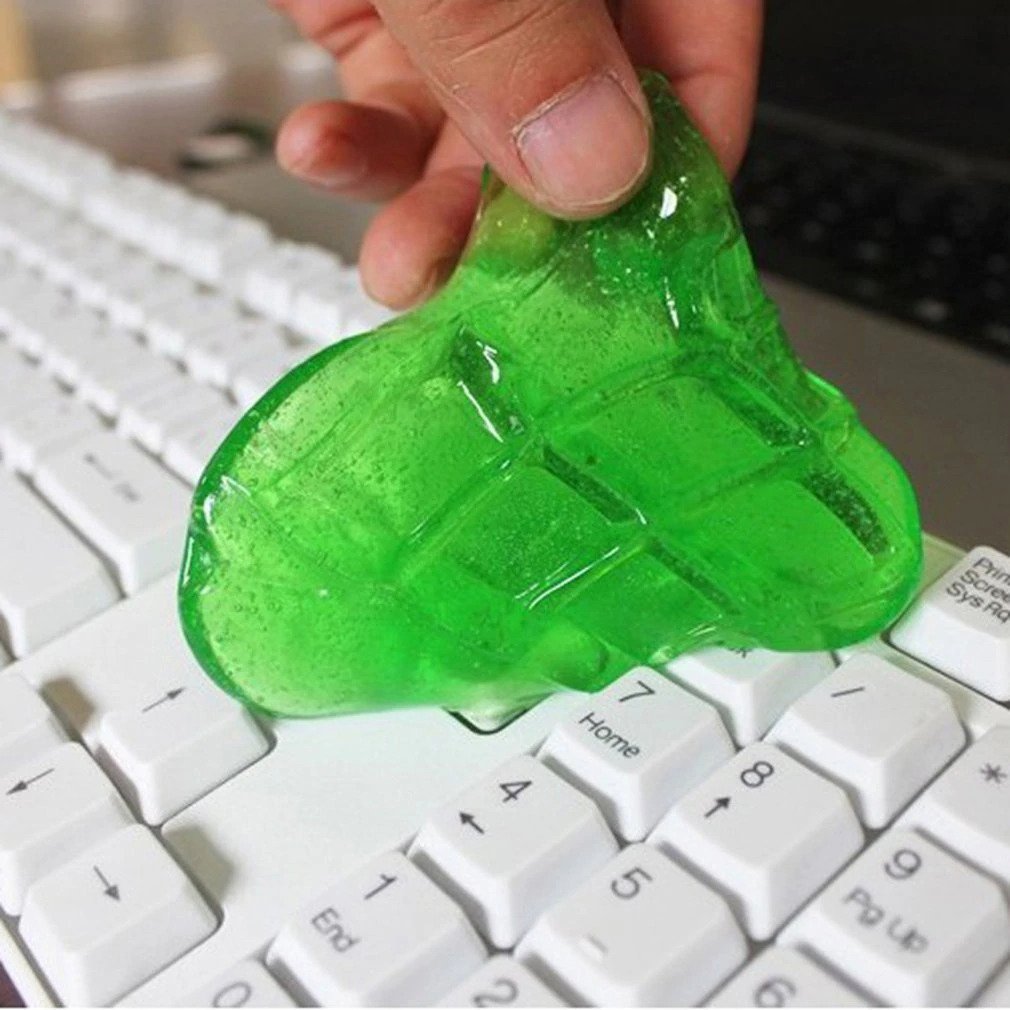 Laptops, desktops, computer keyboards, remote controllers, and game controllers should also be disinfected at least once a week. Use disinfectant wipes that don't have bleach. If you don't have this, you can also use a microfiber cloth sprayed with a cleaning spray for electronic devices. A gel keyboard cleaner will be useful to get the dirt out of the nooks and crannies of your keyboard. Avoid using paper towels as these are abrasive and might leave scratches on your screen.
How Bad Is It? 8 Unexpected Ways the Coronavirus Pandemic Is Changing the World
How Bad Is It? 8 Unexpected Ways the Coronavirus Pandemic Is Changing the World
Kyzia Maramara | Mar 02, 2020
Surfaces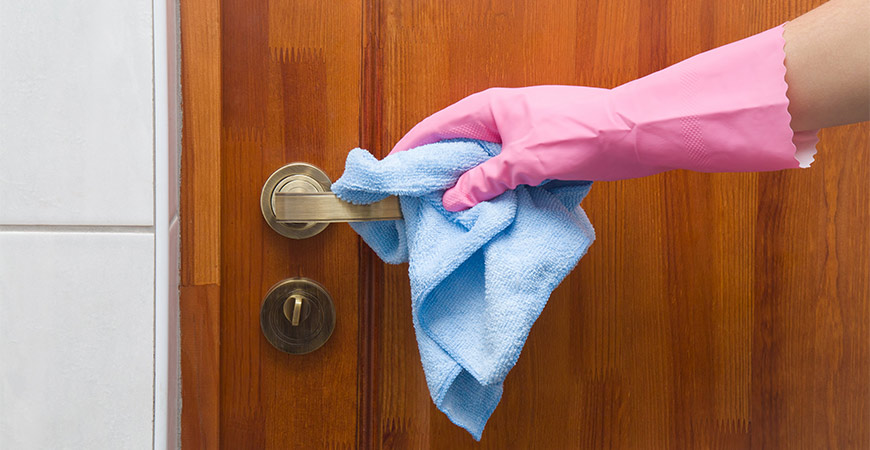 Clean home and office surfaces with detergent or soap and water before disinfecting. Use diluted household bleach solutions with at least 70% alcohol to effectively deep clean surfaces such as doorknobs, counters, and tabletops. CDC suggests a solution of 5 tablespoons of bleach per gallon of water or 4 tablespoons of bleach per quart of water.
If you're taking care of an ill person, make sure you use gloves to protect yourself and dispose of these gloves immediately after.
Clothes and fabric
Once you get home from work or spending time outside, make sure you change your clothes immediately and put them in the laundry basket. Viruses and germs that come from our body can cling to fabric and most of them can survive for some time. You can wash the clothes normally but if you're taking care of a person ill with COVID-19, wash their clothes, linen, and towels in warm water, preferably at 60-degrees Celsius and with a bleach-based product.
Personal hygiene
By now you must know that the most effective preventive measure in catching COVID-19 is simply by handwashing with soap. Scrubbing your hands with soap and water for 20 seconds breaks the virus apart. If your hands aren't visibly dirty, use sanitizers with at least 60% alcohol. Appropriate times to wash hands include after coughing/sneezing, using the restroom, before eating food, and after contact with pets.
You should also avoid touching your face (mouth, eyes, nose) since the virus could enter your system through it.
Using the products properly
It's not enough to wipe down a surface with a disinfectant and a damp cloth, sometimes you have to leave it wet for the product to do its job, contact time is required to kill germs. Make sure you read the instructions thoroughly about a specific product to maximize usage.
The U.S. Environmental Protection Agency listed effective disinfectants you can use against coronavirus.
Alcohols, sanitizers, and disinfectant wipes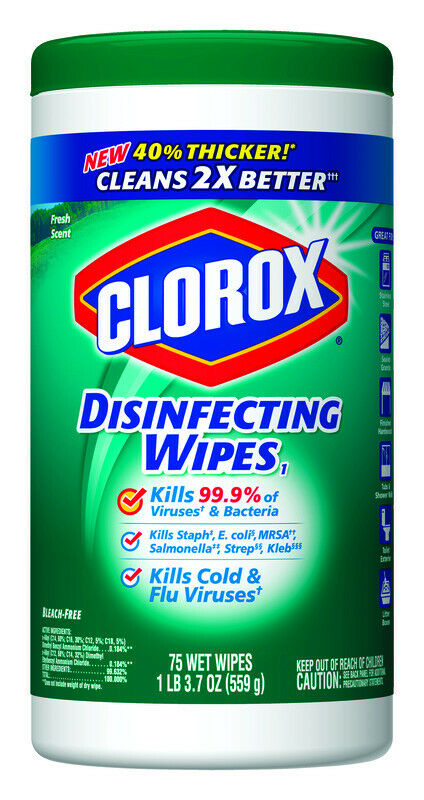 People are now flocking supermarkets and drug stores to stock up on sanitary essentials but before you rush to the nearest one, make sure you know what you're looking for.
For alcohol and hand sanitizers, choose ones with more than 60% alcohol solution so it has a higher chance to reduce the number of germs on your hands. Lower percentages of alcohol aren't as effective. This is why homemade sanitizers are discouraged.
When it comes to disinfectant wipes, those with 99.9% germ-killing properties can actually kill COVID-19 provided you use it properly. Clean surfaces before you disinfect them with wipes such as Clorox Disinfecting Wipes available online and at stores.
More than disinfecting, it's important to remain calm and level-headed
While the number of detected COVID-19 cases in the country continues to rise (35 as of writing), there is no need to panic. If we make sure to take care of ourselves with proper hygiene and stay away from crowds for a while, there's a strong chance we aren't ever going to catch the disease. Still, it's better safe than sorry so use your off time wisely – clean and disinfect!
How are you preparing for COVID-19?