It's a diverse month in video games this May, ranging from a first person thriller, a third person medieval drama, a mystery set in space, and some strategy set in ancient China. That's to say nothing of the typical big budget fare and mid budget comfort food. Here're eight of the most interesting video game releases of May.
Close To The Sun
Releases May 2, 2019 on Xbox One, PC and PlayStation 4
The closest videogame you can compare Close To The Sun to is that of the legendary Bioshock. But instead of a Randian dystopia undersea, journalist Rose Archer is visiting the ocean city of Helios, a golden paradise created by Nikola Tesla, here a successful visionary rather than doomed inventor. But when she arrives, the halls are empty, the stench of rotting flesh lingers in the air and a single word is painted across the entrance: Quarantine.
Rage 2
Releases May 14, 2019 on PC, Xbox One and PlayStation 4
A collaboration between id Software, the pioneering studio behind Doom and Quake and Avalanche Studios, the industrious creators of open worlds like Just Cause and Mad Max, this game is basically Fallout meets Borderlands but with the power of the amazing Apex Engine. Rage 2 casts you as one of the last Rangers in a post-apocalyptic Earth teeming with mutants and bandits. It's insane, chaotic and destructive. It's Rage 2.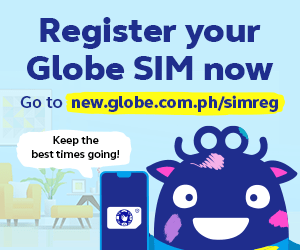 A Plague Tale: Innocence
Releases May 14, 2019 on PlayStation 4, Xbox One and PC
This game follows a young woman Amicia and her younger brother Hugo as they fight to stay alive in 14th century France, a medieval country ravaged by plague and war. The Inquisition stalks the various cities and towns looking for them, and where the light from their torches fail to reach, swarms of rats gather. It's incredibly atmospheric and tasks players to use stealth and puzzle solving to survive.
Team Sonic Racing
Releases on May 21, 2019 on Nintendo Switch, PC, Xbox One and PlayStation 4
However you may feel about the trailer for the upcoming Sonic The Hedgehog movie, you can soon wash it all away with some good ole fashion kart racing from Sumo Digital's Team Sonic Racing. As one of fifteen beloved characters from the Sonic series' cast, you drift, trick and collect power-ups on the race track to victory. What makes Team Sonic Racing different though is the focus on cooperative gameplay through team-based races.
Observation
Releases May 21, 2019 on PC and PlayStation 4
While sci-fi thrillers aren't uncommon in the mid-sized videogame space – games like Tacoma, Event[0] come to mind – Observation is unique in that it doesn't cast you as one of the astronauts but as S.A.M., the artificial intelligence on the station. Using the station's control systems, cameras and tools, you'll help Dr. Emma Fisher discover what happened to her vanished crew aboard a low orbit space station plunged in darkness and mystery.
Total War: Three Kingdoms
Releases May 23, 2019 on PC
The award-winning Total War series has consistently delivered gripping turn-based campaigns and stunning real-time battles across a dizzying array of historical and fantastical settings. This time, studio Creative Assembly is setting its sights on ancient China with Total War: Three Kingdoms. An age of heroes & legends, Three Kingdoms lets you relive the epic story of China in Romance mode and the known history in Records mode.
Little Friends: Dogs & Cats
https://www.youtube.com/watch?v=ssl4s8Xkz1o
Releases May 28, 2019 on Nintendo Switch
It's been almost a decade since most of us put away our Nintendo DS handhelds they live in but that doesn't mean adorable puppies and kittens will ever go out of style. Meet your new digital pets in Little Friends: Dogs & Cats. You can own a dozen pets and play with up to three at once with the Joy Con motion controls or touch screen. Toy Poodle, Scottish Fold, German Shepherd, American Shorthair and more are available.
Blood & Truth (May 28)
Be the star of your own action movie in this virtual reality blockbuster. You play a former SAS soldier who has to returns home to find his family captive by a ruthless criminal overlord. Face off gangs on the steets of London, broker a deal with spies, take on the mob in a casino and jump out a window with guns akimbo because of course. It doesn't promise to be deep but it does guarantee a non-stop adrenaline pumping thrill ride.
Which of these are you getting? Tell us below!