We're all aware of how much the world has changed over the course of one year. All of us had to struggle with adjusting to the "new normal". A lot of us suffered major losses because of the pandemic. With that being said, how did this impact the way we help each other? In her recent vlog, actress and Youtube personality Ivana Alawi conducted a social experiment to find out.
"I will find you and I will reward you."
In her vlog, Ivana announced that she would be pranking random strangers. That alone may raise some eyebrows — cause we know that some influencers' prank videos do more harm than good — but she quickly clarified the intent of her video: to find good-hearted people and reward them.
"Araw-araw pag lumalabas ako may nakikita akong mga taong kumakatok sa bintana na nanghihingi," she explained. "Kasi mahirap talaga ang buhay at dumoble pa ang hirap nung nagka-pandemya tayo."
She said that she wanted to understand how it felt to be in that vulnerable position and also reward people who help out. And so, dressed up as a homeless person, she started begging people on the streets for money. And how strangers responded blew us away.
The bayanihan spirit is very much alive
This eye-opening video immediately became the talk of the town because of how heartwarming it was. It showed that even though we are all going through a difficult time right now, even those who are the most in need are willing to extend help to others.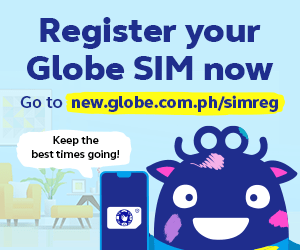 The kind of content all of us should look for
This vlog was a breath of fresh air. It showed another side of the world that content creators rarely touch on. It teaches viewers that anyone is capable of helping — and that the smallest amount can go a long way.
A person that's beautiful inside and out
More reasons to love Ivana Alawi. Truly, a woman with crowned soul and beauty with a purpose. My love and respect went higher for you, Mariam! ♥️ pic.twitter.com/v6cgh5NlP4

— (@_izzaPrank_) March 14, 2021
What's striking from the vlog is Ivana's sincerity. She really empathized with the people she was helping.
WATCH: CongTV's 'The Daily Vlogger' Pokes Fun at Influencer Culture and We're Here for It
WATCH: CongTV's 'The Daily Vlogger' Pokes Fun at Influencer Culture and We're Here for It
Meryl Medel | Mar 11, 2021
Learning to always share your blessings
I am so proud of you my dear @IvanaAlawi. You always share your blessings kaya naman blessed ka. Tayo. ❤️ O trabaho na ulit

— Paolo Luciano (@ppl_paolo) March 14, 2021
This vlog showed that we can always share our blessings, no matter how little we have. Yes, life is hard, but we should always remember that the world can be so much better when we all help each other.
Get your tissues ready
Tay, bumuhos ang luha ko sau ang bait-bait mo sobra
Sa vlog nato ni @IvanaAlawi makikita na madami pa rin ang may mabuting puso sa kabilang ng hirap na nararanasan
Keep fighting guyz and much love to everyone❤❤❤ pic.twitter.com/GtzEyEZ6BJ

— CATHY(QUEEN IVANA FIGHTERS)&(EZMILOVERS) (@fishteani00) March 14, 2021
The most heartwarming story in this vlog has got to be the story of this kakanin vendor. When Ivana first approached tatay, he was counting his earnings for the day. Although he was also in need, he immediately gave Ivana money and even food from his cart. He also kept on asking her if 20 pesos was enough. This kind gesture made Ivana and her viewers (this writer included) cry.
Finally, this heart-warming picture right here
No words, just a well-planned vlog full of lessons that we all need right now. Ivana said that she hopes to inspire others to help in their small way. She didn't just do this for views, but to inspire others.
There's hope for us yet
"Walang pag-asa ang Pilipinas."
"Di na tayo uunlad."
We can't count how many times we've heard that, or even said that. But as Ivana pointed out, our country has so many kind-hearted people, and that alone should give us cause for hope.
An influencer worth subscribing to
Ivana is already known for making quality content. And as this vlog shows, her content is meaningful as well. As of this writing, the video has over 9 million views (and 1.2 million likes), and she has over 12 million subscribers. She totally deserves her success.
You can watch the video here:
What are your thoughts about Ivana Alawi's latest vlog? Share them below!