Was it forever ago, or just yesterday, when we hoarded face masks and rubbing alcohol? Remember when the lines outside grocery stores were seemingly endless as Pinoys prepared for a lockdown? 2020 was indeed a time warp of its own and just like that, what we thought would be a month of lockdown ended up stretching into a year holed up at home.
In the past year, we found different ways to cope with working/studying from home, such as online shopping. When literally nothing else was going on in our lives, it gave us something to look forward to and something to gush about. We've fallen into the pits of budol sales, made new friendships with the different delivery kuyas, and made investments that made our new life at home more comfortable. To mark a year of lockdown, here are some online shopping finds everyone raved about — how many did you buy?
Air fryer
View this post on Instagram
If you belong to the crowd who suddenly became home cooks during the lockdown, it's likely that you got yourself an air fryer. Well, it's not really for people who enjoy cooking full meals – it's for the busy bees who don't have extra time to whip up a meal and prefer something quick. Anyone who got this gadget would say it's life-changing: it's a healthier way of preparing your food (without the oil) and you can even make baked treats with it.
Looking for the best air fryer for you? Check out this list.
Robot vacuum cleaner

Thanks to technology, you no longer have to pick up a walis tambo and mop to do the cleaning yourself. With a day full of meetings for work or school, who even has the time to clean? Here's to the adults who want to feel like they've got their life together by having a clean space, kahit pagod ka na talaga. Robot vacuum cleaners are also helpful if you have fur babies at home!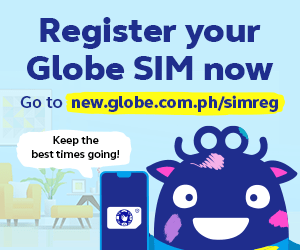 Desks and chairs
View this post on Instagram
Do you still remember the abrupt switch to the WFH life and all you had was your laptop, its charger, and your office notepad? We had to find the perfect place where we can be productive: some worked from their bed, from the kitchen, or terrace. But many months into the remote setting, we began investing in proper work desks and chairs, as an acceptance of defeat: that we'll have to stay indoors longer than we expected. Plus, the back and shoulder pain was too much already.
Padded tops
View this post on Instagram
Let's be real, bras are one of the most uncomfortable pieces of clothing any woman can wear and they were instantly thrown into oblivion the moment we had to stay at home. The good thing about Zoom calls is you don't have to show what's going on from the waist down and bras? I don't know her. But for the times where we have to wear something, like when going on errands, exercising, or picking up delivery, these padded tops are the best go-to.
Loungewear
View this post on Instagram
Except for when we go out for groceries, we've been practically living in our pambahay the past year. From bacon shirts and shorts to pajamas with holes, pambahay is the clothing we wore the most. However, you can't live in these ragged clothing forever, and your pambahay probably needed an upgrade too. A WFH uniform, but make it comfy. Loungewear and sleepwear were popularized the past year, from monochrome coords to pajamas with cartoon prints, there's an array of loungewear that fit every type of budget.
Remote work essentials
Investing in extra work equipment seemed like a luxury before but it eventually became the new normal as we looked for more items that would allow us to work comfortably at home. Wireless earphones, external keyboards, laptop stands, external mics, extra monitors, and even lamps became essentials. After all, these tech items aren't just for work but also for play, as many have gotten into gaming and live streaming overtime. It's also a way to earn extra cash!
Desk accessories
View this post on Instagram
Now that you've gotten a nook dedicated for work, you wouldn't just let it look too plain, right? Since you'll be on your desk for at least eight hours a day, you might as well decorate it, just like how you did in your office space. From neon lights, wall décor, and plants to space-saving storage to make your desk look less cluttered, desk accessories help in making your space more comfortable and give you motivation whenever you're feeling tired.
Workout equipment
View this post on Instagram
Here's to the bunch that joined the crowd and fell into Chloe Ting's workout videos or simply chose to live a healthier and more active lifestyle during the lockdown. With extra time on their hands, some have gotten into home workouts and invested in workout equipment. Some went ham and purchased treadmills and bikes while others treated themselves to new outfits for home workouts – anything to keep them motivated to keep moving. Were you successful in your balik alindog program?
What are your best online shopping purchases made during the lockdown? Share with us below!