We're in the home stretch now. You can count the number of days to the elections on one hand. The country is about to elect its new leader soon and the fact that it's a race between the son of a dictator and our current vice president is enough to make anyone anxious. Too much hangs on the balance and the outcome of Halalan 2022 could change that for better or for worse.
Pre-election anxiety attack realness

— Rosario Juan • Kape People for LENI 2022 (@juanxi) May 3, 2022
It's no wonder some are sleepless with worry. But if you're attacked by election anxiety, know that you're not alone. Here are some things to keep in mind.
Channel your nerves into something more productive
View this post on Instagram
Instead of wallowing in the pit of anxiety, you could distract yourself but still remain productive. Read more about your candidates' platforms, engage more people in your circle and give them plenty of reasons why they should vote for your candidate. If you're up for it, join house-to-house groups. These are people who take to the streets with informational flyers, campaign materials, and merch to personally campaign for their candidate. You'll find that talking to strangers and encouraging them to consider voting for your candidate is one way to spend a fulfilling day.
Seek comfort from your support system
If you're feeling the pangs of election anxiety, you are not alone. Thousands of Filipinos are silently dreading Monday a little bit more than usual. It would help if you voiced your concern to a group of friends whom you know will be there to support you. We promise that you'll find someone who shares your sentiments and with that, you'll find the comfort you need.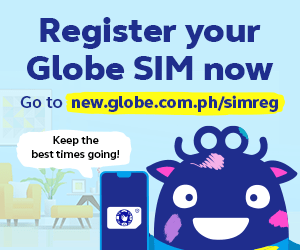 Lessen your social media exposure
We probably don't need to tell you that it's chaos out there on social media. Trolls are on double time, news about certain candidates bombard your feed, and you've still got opinionated "friends" on your TL blatantly announcing their support for questionable candidates. It's a mess and you don't need it adding to your stress. Do yourself a favor and stay away from Facebook, Twitter, and TikTok.
Make sure to take care of yourself
This goes without saying but obsessing over the elections won't do you any good. Remember to eat on time, drink your water (it's summer in the Philippines!), and sleep on time. Doom scrolling well into the night will only add to your anxiety and eyebags. Find ways to self-soothe. It could be as simple as taking a walk or downloading a meditation app and sitting in your living room. Remember to breathe.
Do not engage in political conversations until you're head is clearer
The whole point of lessening your social media exposure is to take a step back and pause. If you're getting anxious, you should start putting your well-being first. Seeing and engaging in heated political conversations won't help with that. You can, however, still engage in topics that you see will bear a positive outcome — not senseless back-and-forth with online trolls.
Remember why you're voting for your candidates, trust their words and promises
When you feel anxious about the outcome of the elections, look to your chosen candidates. You've poured your trust on these people, agreeing with their platforms, hoping in their promises that are backed by a proven track record. Whatever the outcome of the elections, you can rest knowing you did your part. You elected someone you wholeheartedly believe will be good for the country.
Prepare yourself for the results
It's inevitable. It might be a grueling few days after the elections as the system tallies all the votes. This might be the peak of your anxiety which is why you have to prepare for it. Stay in touch with your friends, family, or emotional support group as much as possible. It's easier to deal with emotions when you have trusted people by your side. Have a game plan: What will you do if your chosen candidates win? What will you do if they don't? It might also be helpful to look at post-election events in your city.
Go on a vacation
Seriously. Whatever the outcome of the May 9 elections is, you deserve to escape from it all even for a little while. It could be a quick beach trip with your friends to destress, a spa weekend, or even just a movie date in the city. Just make sure you get out of the house and you spend the entire time having fun with your gadgets off. Use this time to reset and internalize the events of the past week. Hopefully, when you come back, you'll be more level-headed and ready to face the start of a new administration.
Got any advice for those with election anxiety? Share it with us in the comments section!
Check us out on Facebook, Instagram, Twitter, TikTok, and YouTube, to be the first to know about the latest news and coolest trends!