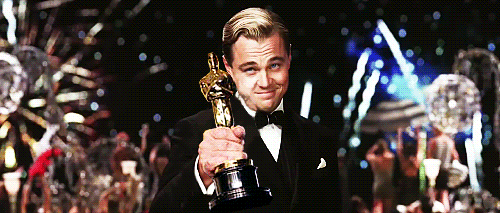 8 of the Best
#OscarforLeo Reactions
from the Internet
By Abu Poblete and Kc Santos

So it finally, finally happened. Naturally, the Interwebz went crazy.
8. In Memoriam of the Leo meme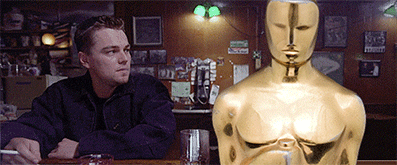 Via giphy.com
We all know Leo's legendary Oscar meme. Well, now we can finally put that meme to rest. LEO's KING OF THE WORLD.
RIP Leo Gets Snubbed By Oscars Meme: 1994-2016 https://t.co/D7mR19Thaz #Oscars pic.twitter.com/l3Uaz0EIDk

— Tumblr (@tumblr) February 29, 2016
But it's time to say goodbye to it. FINALLY.
https://twitter.com/NitroSSB/status/704172659777601536
We'll miss the meme, but we're proud of you, Leo!
7. Leo's journey to the Oscars in one GIF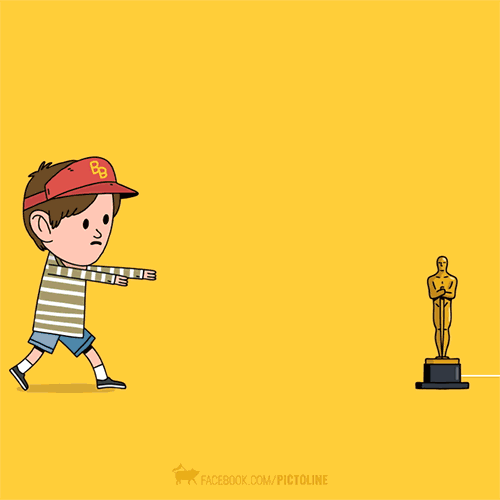 Via Pictoline
He was an aviator, a gunrunner, a drugged out stockbroker and finally got his award after getting his ass handed to him by damned grizzly bear. AND he slept in horse carcass. The guy deserves it, because sleeping inside a dead animal is now a prerequisite.
6. But it might be just a dream
https://www.facebook.com/MrTechnicalDifficult/videos/1552530688127629/?__mref=message_bubble
You never know. It's gonna be that damn Inception ending all over again.
5. This reaction video that describes every Leo fan
https://www.facebook.com/LoganAPaul/videos/468795813318601/?__mref=message_bubble
Via Logan Paul
Pretty much everyone else right now. WHY CAN'T I HOLD ALL MY FEELS? I WANT TO DANCE, CRY, SCREAM, AND POOP MYSELF AT THE SAME TIME. ALL CAPS. LOUD NOISES.
4. Leo at the Oscars after-party
Via giphy.com
ACTUAL FOOTAGE OF LEO CELEBRATING RN. #Oscars pic.twitter.com/pMZSSTfvwK

— Refinery29 (@Refinery29) February 29, 2016
IT FINALLY HAPPENED #Oscars pic.twitter.com/r2V69uQvP8

— Natalie Abrams (@NatalieAbrams) February 29, 2016
Yes you are, Leo. Shine on, you crazy diamond.
3. Leo when he wakes up in the morning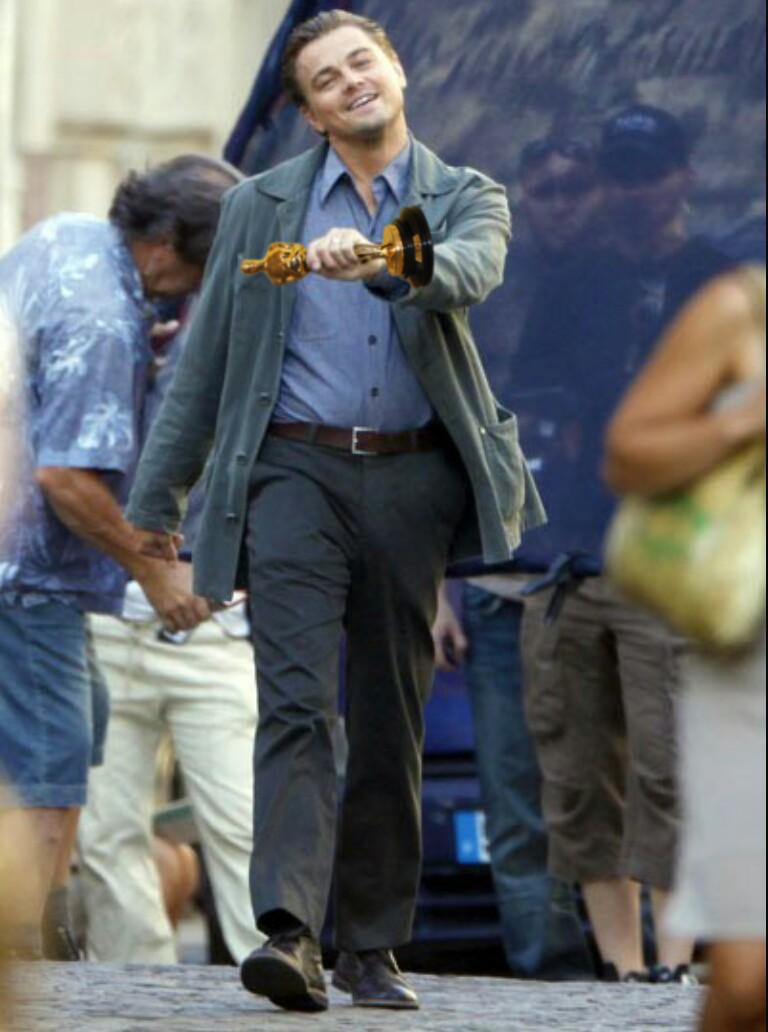 Via imgur.com
When you finally win that long overdue #Oscar …I see you @LeoDiCaprio pic.twitter.com/p7uqRLDVqe

— Nina Terrero (@Nina_Terrero) February 29, 2016
Where's all the "Leo will never win an Oscar" memes now? Leo can't hear you because of his OSCAR award.
2. Leo's bear necessity
https://www.instagram.com/p/BCW-hAFK8hL/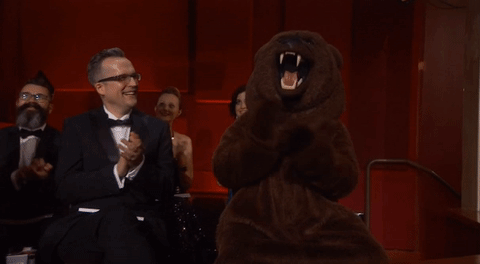 Via Gif Porn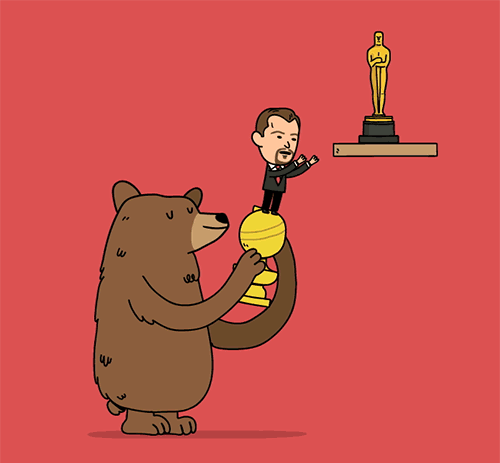 Via giphy.com
Give credit where credit is due, Leo!
Leo's reaction
Via giphy.com
He's all cool outside but you know inside he's like…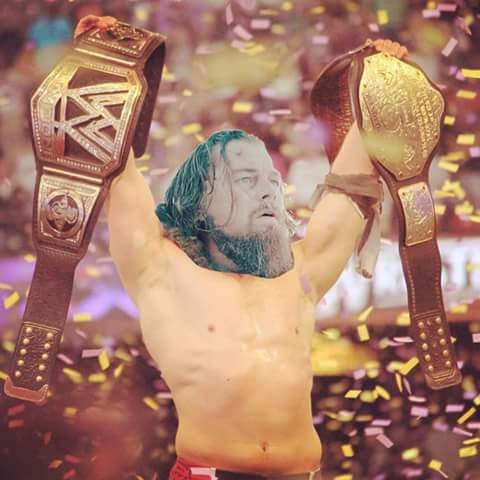 Via WWE memes
Besting Bryan Cranston, Michael Fassbender, Eddie Redmayne and Matt Damon is no easy feat at all. Congratulations, Leo. You put on the performance of a lifetime. You were left for dead in the cold after getting your ass handed to you by a bear for God's sake. You earned your shine long ago, Leo. King of the world indeed.
How about you? What's your favorite Leonardo Dicaprio movie? Scared of bears? Let us know in the comments section!