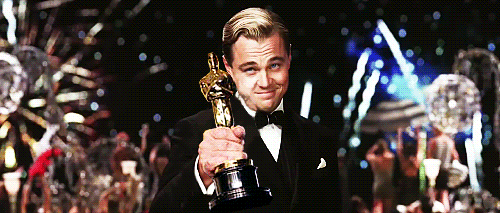 8 of the Best
#OscarforLeo Reactions
from the Internet
By Abu Poblete and Kc Santos

So it finally, finally happened. Naturally, the Interwebz went crazy.
8. In Memoriam of the Leo meme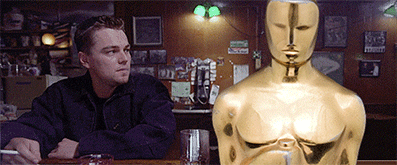 Via giphy.com
We all know Leo's legendary Oscar meme. Well, now we can finally put that meme to rest. LEO's KING OF THE WORLD.
RIP Leo Gets Snubbed By Oscars Meme: 1994-2016 https://t.co/D7mR19Thaz #Oscars pic.twitter.com/l3Uaz0EIDk

— Tumblr (@tumblr) February 29, 2016
But it's time to say goodbye to it. FINALLY.
https://twitter.com/NitroSSB/status/704172659777601536
We'll miss the meme, but we're proud of you, Leo!
7. Leo's journey to the Oscars in one GIF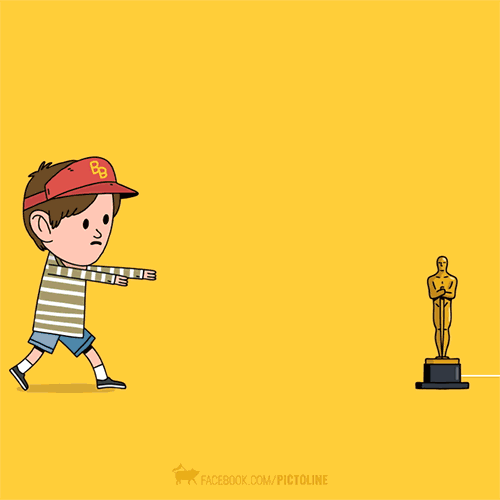 Via Pictoline
He was an aviator, a gunrunner, a drugged out stockbroker and finally got his award after getting his ass handed to him by damned grizzly bear. AND he slept in horse carcass. The guy deserves it, because sleeping inside a dead animal is now a prerequisite.
6. But it might be just a dream
https://www.facebook.com/MrTechnicalDifficult/videos/1552530688127629/?__mref=message_bubble
You never know. It's gonna be that damn Inception ending all over again.
5. This reaction video that describes every Leo fan
https://www.facebook.com/LoganAPaul/videos/468795813318601/?__mref=message_bubble
Via Logan Paul
Pretty much everyone else right now. WHY CAN'T I HOLD ALL MY FEELS? I WANT TO DANCE, CRY, SCREAM, AND POOP MYSELF AT THE SAME TIME. ALL CAPS. LOUD NOISES.