In 2016, Kimi no Na wa or Your Name, broke millions of hearts. Yes, our hearts still ache whenever we hear Radwimps play Sparkle; who wouldn't feel emotional after hearing it? In fact, this movie was the highest-grossing Japanese film of that year! But other than this masterpiece is more films made by Makoto Shinkai. Here are some must-match movies from the award-winning director and animator:
Weathering With You (2019)
Tokyo is experiencing unusual rainy weather, with nonstop rains for days on end. But during these rainy days, fates intertwine. Hodaka Morishima is a runaway high school student who's struggling to support himself while Hina Amano is an orphan who's applying to different jobs to support her younger brother. Hodaka saves Hina from shady men and as they get to know each other, Hodaka discovers Hina's unique power. She can bring sunny days through prayers and with Tokyo's unusual weather, this might become something helpful.
Weathering With You was recently added to Netflix; you can stream it here.
'Weathering With You' Delivers Tears in the Rain
'Weathering With You' Delivers Tears in the Rain
Mikhail Lecaros | Sep 06, 2019
5 Centimeters per Second (2007)
What would you when you love someone but the universe seems to be pulling you farther from each other? 5 Centimeters per Second is a series of short stories about childhood friends Akari Shinohara and Takaki Toono. Due to circumstances that they cannot control, they were forced to live far from each other. This romantic film depicts a realistic take on long-distance relationships; you cling on to the memories of the past while hoping to meet each other again, even when fate doesn't allow it.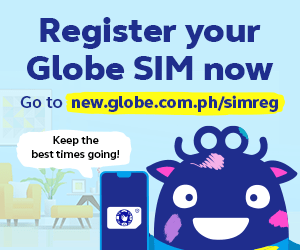 Children Who Chase Lost Voices (2011)
Children Who Chase Lost Voices will bring you on a great adventure in just 25 minutes. Asuna Watase is an elementary student who had to deal with losing her father at a young age. On days where she's alone, Asuna goes to her secret spot in the mountains and clings to her crystal radio, which is a memento from her father. She gets attacked by a creature and is saved by Shun, who apparently is from another country. Together, they set into different adventures, making Asuna's life more interesting than ever. Little do they know that this is a journey where they learn how to say "goodbye".
The Garden of Words (2013)
Many hate the rainy season but there are those who find solace in it. Takao Akizuki is a 15-year-old aspiring shoemaker who cuts class and meets 27-year-old Yukari Yukino at a garden one rainy morning. It turns out that while Takao was skipping out on school, Yukari was trying to run away from the responsibilities of being an adult. The aspiring shoemaker offers to make Yukari a pair of shoes and they end up meeting regularly at the same garden throughout the rainy season. While they found comfort in each other, they knew that this would eventually stop, just when the rainy season comes to an end.
The Voices of a Distant Star (2002)
Set in 2046, The Voices of Distant Star is the story of junior high school students Terao Noboru and Nagamine Mikako. After the discovery of an alien civilization's ruins on Mars, mankind sets an expedition to the planet. Mikako is selected to join this expedition and the childhood friends' relationship is been reduced to a series of emails and love letters that take too long to arrive. They turn into lovers that are separated by outer space.
Someone's Gaze (2013)
Also known as Dareka no Manazashi, Someone's Gaze is a short film that's a guaranteed tearjerker. Set near-future Japan, the short film talks about the life of a young adult, Aya Okamura, who lives alone in the city. Her mother has been working overseas since she was a child, and it's just her dad and car that's left in her childhood home. On an evening where she declines her father's call, she receives another phone call that might bring her family closer.
She and Her Cat (1999)
She and Her Cat is Makoto Shinkai's first short film. The five-minute film talks about the perspective of a male cat and his relationship with his new owner. Chobi the cat gets adopted by a female owner. Even after getting a girlfriend, Chobi refuses to marry her because he's in love with his owner. According to fans, this short is an indirect prequel to 5 Centimeters per Second.
A Gathering of Cats (2008)
A Gathering of Cats is a short film that appeared in Season 3 Episode 1 of Ani*Kuri15, which is a series of 1-minute shorts that aired on Japanese TV between 2007 and 2008. It tells the story of Chobi the cat, whose tail is constantly stepped on by his owners.
Feel-Good Studio Ghibli Movies To See When You're Down in the Dumps
Feel-Good Studio Ghibli Movies To See When You're Down in the Dumps
Ina Louise Manto | Apr 13, 2020
Which Makoto Shinkai movie are you seeing next?