Just half a year in office, Mayor Vico Sotto has already created waves upon waves of change for Pasig City as the rest of the country watches in awe. Unlike other officials, this young man isn't often seen in the spotlight (nor does he feel the need to position himself in the spotlight) but the numbers speak for how successful his leadership has become. Mayor Vico is winning the country's heart by his deeds and his values, he's easily one of the best surprises of 2019.
He saved Pasig City P150 million
Mayor Vico
announced in a Facebook post
that his city saved over P150 million this year from July to November because of "open and honest to goodness public bidding for the city's goods and services."
The post detailed how his office managed to reduce Pasig City's Approved Budget of Contracts saying that it's feasible since he doesn't accept kickbacks or bribes (*cough* unlike other officials *cough*). Secondly, he recognizes that transparency is important so he does the bidding in public with a corresponding Facebook live.
The Mayor ended the post saying that the city's savings will be allocated to other services such as prioritizing healthcare. Sana all.
No fist bumps for him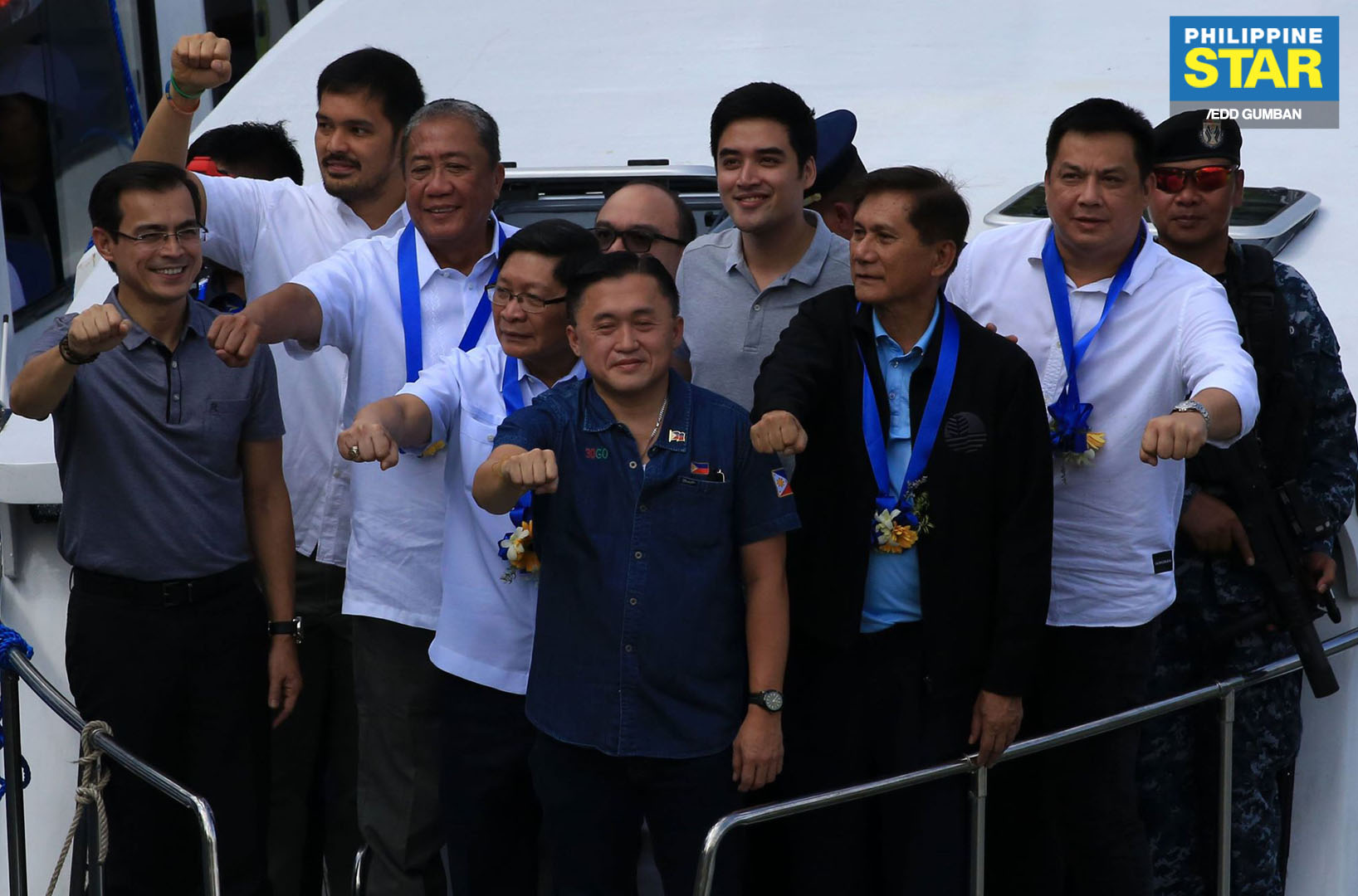 Early this month, Mayor Vico was photographed with other officials (including Manila Mayor Isko Moreno) during the Pasig River ferry services relaunch by MMDA. The Pasig mayor stood out from the photos released by news outlets for his refusal to do the "fist bump pose" with the likes of Senator Bong Go and Transportation Secretary Arthur Tugade. Netizens applauded him for standing his ground and refusing to go with the flow.
8 Compelling Wins this 2019 Local Elections
8 Compelling Wins this 2019 Local Elections
Kyzia Maramara | May 20, 2019
He remains firm on his beliefs and values
Months into becoming a city mayor, Vico Sotto says the best way to prepare for the war that is politics is to be armed with a defined set of 'non-negotiables' and his includes only three things: no vote-buying, no kickbacks, and no hurting people. https://t.co/KYtEPjozIz pic.twitter.com/ZW3iNfHCgo

— ABS-CBN News (@ABSCBNNews) December 11, 2019
Even during campaign season, there's no denying Mayor Vico stood out. Aside from the fact that he was then poised to replace the decades-long reign of the Eusebios in Pasig, he was also young and optimistic. He was definitely aware that politics can spark flames of evil and corruption even in the hearts of the greatest people which is why he entered the game prepared with values he is not willing to compromise. Half a year later, we see concrete proof that these values are still intact.
In this video clip, Karen Davila asks me:

1. How will I change how Pasig's 10.7B is spent?

2. Will I be able to resist corruption? https://t.co/ltzNe6Ey2X

— Vico Sotto (@VicoSotto) April 6, 2019
Mayor Vico believes the country needs leaders who fear and love God
View this post on Instagram
His values don't just stem from nothing. During an interview with ANC in early 2019, the then newly elected Pasig Mayor said that he thinks "it's really important to have leaders with the fear and love of God." He recognizes that politics and religion don't always mix well but Mayor Vico remains grounded that the values he grew up with as a Christian will play a huge role in his duty as a mayor.
Mayor Vico likes kids
View this post on Instagram

Guys who have a soft spot for kids make our hearts melt. Come on! Mayor Vico has helped hundreds, if not thousands, of kids through his feeding programs, food packs, and recently, his Christmas gift pack for every household in Pasig City. But politics aside, he has always liked kids. A few scrolls on his Instagram could easily prove that.
View this post on Instagram
View this post on Instagram
8 Types of Pinoys Talking About Manila Mayor Isko Moreno
8 Types of Pinoys Talking About Manila Mayor Isko Moreno
Meryl Medel | Jul 12, 2019
He lets his actions speak for himself
View this post on Instagram
Prioritizing senior citizens and giving them cash gifts, allotting P1 billion for priority renovation and repairs of public schools and P420 million for scholarships, prioritizing healthcare by equipping barangay health centers and even tripling the city's 2020 health care budget to P772.7 million, and investing an initial P100 million in land acquisition for relocating informal settlers. These are just some of Mayor Vico's accomplishments and projects this year.
He might be doing a lot of things that aren't broadcasted to the public or surveilled by a Facebook live but Mayor Vico makes sure to let the numbers do the talking. To top it all off, he doesn't plaster his face and name in every successful project.
He's quite the hilarious guy
When netizens called him out for his *unique* sense of fashion:
Walang pakialamanan ng style! Buti nga di ko sinuot yung sombrero sa likod eh 😂 https://t.co/lLEcQnbQUP

— Vico Sotto (@VicoSotto) June 17, 2019
When someone called him "babe mayor":
Yes for the first year we will maintain the current funding and focus on streamlining requirements, processes. Pero next time na tawagin mo kong "babe mayor" may 500 peso penalty 😂 hahaha

— Vico Sotto (@VicoSotto) June 20, 2019
When he made Ben Stiller's famous Zoolander pose #BlueSteel:
View this post on Instagram
When he was into musical.ly:
View this post on Instagram
What Pinoys Googled in 2019: SB19, Jane de Leon, and 'How to Type Ñ'
What Pinoys Googled in 2019: SB19, Jane de Leon, and 'How to Type Ñ'
Cristina Morales | Dec 13, 2019
In conclusion, Mayor Vico Sotto might be the best mayor any city has ever had in decades
I'd move to Pasig just for Vico Sotto.

— 蔡丁成 (@harvetan_) December 17, 2019
I know we shouldn't take food from strangers but have you ever received a Christmas gift pack from your local govt, delivered to your home by govt workers and volunteers, in a well-designed bag not bearing a politician's name and face? Salamat, Pasig! .@VicoSotto ANG HUSAY MO PO. pic.twitter.com/YxLwpIMHzu

— Pauline Gaerlan (@paulinethequeen) December 18, 2019

Firm, mild-mannered, composed, not corrupt, intelligent — these are just some of the words that describe Mayor Vico Sotto. His reign in Pasig City continues to amaze Filipinos and, since we seem to be deprived of a good government, make them long for officials that are like him. In hindsight, we shouldn't even be applauding Mayor Vico for these since he's just doing his job of being a great public servant. If anything, we should be challenging other elected politicians to clean up their act and give the Philippines a chance for a better 2020. But maybe that's just wishful thinking. Well, a girl can dream.
Do you think Mayor Vico Sotto is doing a good job?