Setting aside time for yourself gets difficult when you feel like you've got a never-ending list of tasks. You just have to finish this report by that time and send that email by this time, or else. Not only is it difficult, but it's also really stressful and overall bad for your mental health. That's why it's all the more important to take even the littlest of breaks for yourself. Even short breaks that last 30 minutes (or even 10 to 15!) can be helpful, as long as you really use these breaks take your mind off of your work and worries. And we know just what you can do within those short breaks.
Journaling

When you write down your thoughts, you're able to understand yourself better. This introspection helps you find a new perspective on the situation you're stressing about and even create a solution to whatever issue you're facing. Studies show that journaling not only improves your memory and mental capacity and boosts your mood and increases happiness, but also helps your physical health through lower blood pressure and improved liver functionality. You don't even have to start with the cliche 'dear diary' and you don't have to worry about spelling, structure, grammar, language, and whatnot. That defeats the purpose, since you shouldn't be stressing while journaling. You simply need to let go of your thoughts and put them down in ink.
Pet time
If you have a furbaby, you can also consider pet therapy to help you relax. You may find it more formal in professional settings like health facilities, but it is possible to practice a simpler form of pet therapy at home. It's just basically taking care of your pet at home as a pet parent, as a 2016 survey has shown how many pet owners saw improvement in their mental health due to their pets. Having a pet as a companion reduces feelings of loneliness, isolation, stress, and anxiety while simultaneously boosting happiness and general outlook on life.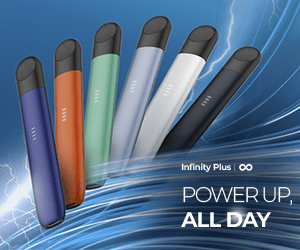 Aromatherapy
While the word might sound fancy, aromatherapy is actually pretty simple. It's basically a relaxation technique using scents. But a study says that aromatherapy may actually help relieve symptoms of depression. And all you need is one tool that emits an aroma you find relaxing to help you take a break, such as scented candles or humidifiers. And this is one of the few things you can actually keep on running in the background while you're going about your day. But of course, it's still best to have aromatherapy while focusing on relaxing, so try meditating or journaling while lighting your favorite scented candle.
Massage
If you enjoy aromatherapy, you can take it a step further by making time for a spa experience at home. According to the American Massage Therapy Association, studies have shown that massage therapy helps in relieving depression and anxiety, as well as improving quality of sleep. You can get yourself one of those self-massaging devices, or ask your partner or a family member for help. But don't worry; you don't always have to do a full-on body massage. Even a 10-minute massage, a simple facial massage, or a DIY mani-pedi sesh can help your mind relax.
Deep breathing exercises
When you find yourself getting distracted quickly, you can get your mind back on track with a few minutes of deep breathing exercises. According to studies, chronic multitaskers (a.k.a. people who text while watching TV or simultaneously read a book and listen to music) find it harder to focus on one task, especially when it requires sustained focus (e.g. exams). But this could be easily remedied with some deep breathing exercises, which the studies say provide an immediate boost in concentration and therefore improve performance. Such exercises are definitely not for long-term use, but the short-term effects are definitely helpful when you just need an instant remedy for distraction.
Yoga
Whether you're practicing yoga or not, you probably already know that it definitely helps in reducing stress, and science has actually confirmed it. According to a study, yoga increases the level of a neurotransmitter called gamma-aminobutyric acid in the brain, which helps in fighting anxiety and other mental health conditions. Furthermore, Harvard Health reports that yoga helps you sharpen your mind through its emphasis on breathing and meditation, as well as boost your mood through reducing stress hormones and increasing endorphins a.k.a. feel-good chemicals. Since yoga incorporates deep breathing exercises within its practice, it lets you cut through your worries and anxieties and puts your mind into rest mode.
Walking
If yoga is too much physical activity for you, taking a walk is a good alternative. A study found that 200 minutes of walking per week helps in reducing symptoms of depression. That's only about 30 minutes of walking per day for a week! The fresh air and new sceneries would also help boost your mood. As walking generally improves your overall emotional well-being, you can start off slow with a 10- to 15-minute walk a day and slowly but steadily increase your pace and distance. Just make sure you're not too hard on yourself; you're meant to enjoy the walk!
Sleeping
Or in case you only have a short break, nap. For a healthy mind and body, a person needs an average of 8 hours of sleep per night. But when you've got mountains of tasks to go through, you might think it'd be better to simply forego hours of sleep just to finish your task list. But it has been proven time and again how sleep is important to caring for your brain. While you're sleeping, your brain slows down overall activity and allows different parts of the brain to facilitate processing of information. Studies also find that this information processing leads to improved thinking, learning, and memory. Which is why you should never skimp on your sleep!
Follow us on Facebook, Twitter, Instagram, Tiktok, and Youtube for the l8est entertaining, useful, and informative lists!