Moana: More Than Another Princess Story
By Mikhail Lecaros

With catchy songs, a headstrong heroine, and a memorable comic sidekick, Moana is a solid entry in the Disney animated canon, featuring all the things people loved about the studio's classic films, while, at the same time, offering up something fresh and new.
The film tells the story of Moana (newcomer Auli'i Cravalho), a Polynesian girl being groomed to be chief of her tribe. Raised according to tradition, Moana goes against the grain (as is standard for Disney princesses) when a mysterious blight begins killing her island's plants and wildlife. Helped along by a surprisingly expressive ocean, Moana seeks out the help of a mythic figure, Maui (Dwayne Johnson), to return an ancient relic to its rightful owner.
For many a kid who grew up on the consecutive hits comprising Walt Disney Feature Animation's so-called renaissance period (The Little Mermaid, Beauty and the Beast, Aladdin, The Lion King, Mulan), watching Moana is a joy unto itself. Indeed, before the somewhat moribund years of Treasure Planet, Home on the Range, umpteen million direct-to-video sequels, and the closing of Disney's hand drawn animation division in 2004, things were, for a time, quite bleak.
Not that Disney didn't try its luck 3D animation, putting out the likes of "Chicken Little" and "The Wild". But while those films were received tepidly at the box office, the studio whose films Disney merely distributed, Pixar (Toy Story, The Incredibles), had made over US# 3 billion off its first six features alone. Between Disney being beaten at their own game, and the distribution deal with Pixar soon to expire, the studio needed something drastic to woo Pixar boss John Lasseter to stay and perhaps lend his creativity to the ailing House of Mouse.
Thus, in 2006, along with a US$ 7.4 billion package, Lasetter was named chief creative officer of both Pixar and Walt Disney Feature Animation. His first orders of business? Halting all pending direct-to-video bastardizations (ie. creatively-empty sequels) of classic films, and bringing Disney's focus back to big screen animation (independent from Pixar's lineup). The first Disney releases under Lasserter's regime were Meet the Robinsons and Bolt, both of which were already in production when he came on board, so it's debatable how much input he had on those projects.
The first full Disney feature under Lasseter's run was The Princess and the Frog (2009), from Aladdin and The Little Mermaid directors Ron Clements and John Musker, whom he had convinced to return, in addition to reopening the hand-drawn animation division.
Since then, Tangled, Wreck-It Ralph, Frozen, and Zootopia have put the studio back in its rightful place among the upper echelons of feature animation.
Here are eight reasons to head out and see Moana now:
The Pedigree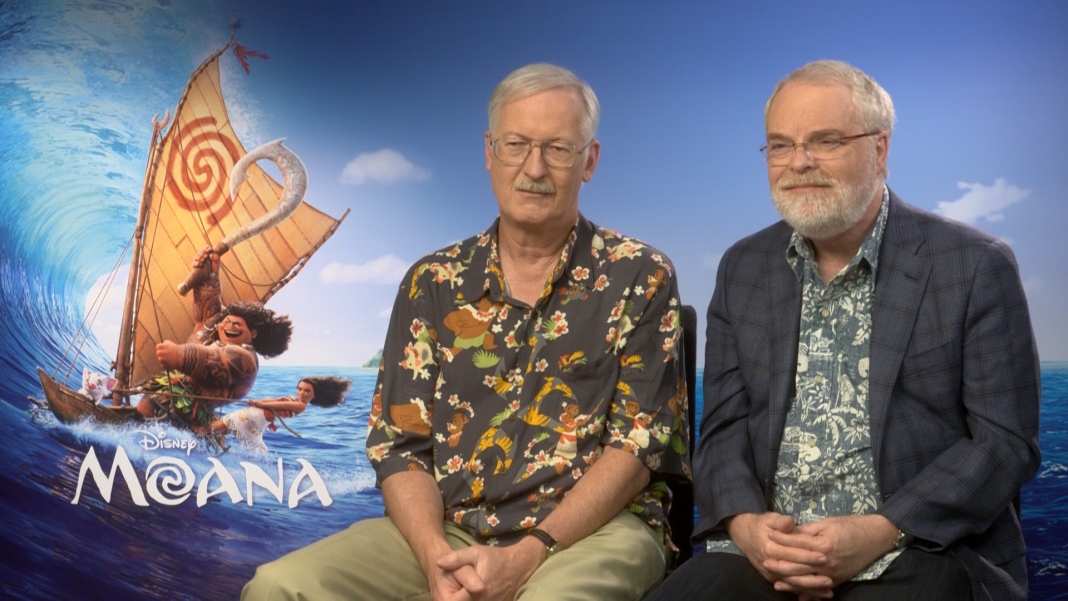 Moana represents a welcome return to form for Ron Clements and John Musker, the directing duo behind such classics as The Great Mouse Detective, The Little Mermaid, Aladdin, and Hercules. While Clements and Musker had also helmed the well-received The Princess and the Frog, that film wasn't quite up to the quality of their previous efforts. Moana, on the other hand, is, packed with all the wonder, wit, and whimsy, that characterize the very best Disney productions.
The Music
Toe-tapping and memorable for all the right reasons, the songs this time around are composed by Lin-Manuel Miranda, best known for creating and starring in Broadway smash Hamilton. The lyrics mix English with the Tokelauan Polynesian language. Our money's on "You're Welcome" being added to many a Disney playlist in the near future.
The Visuals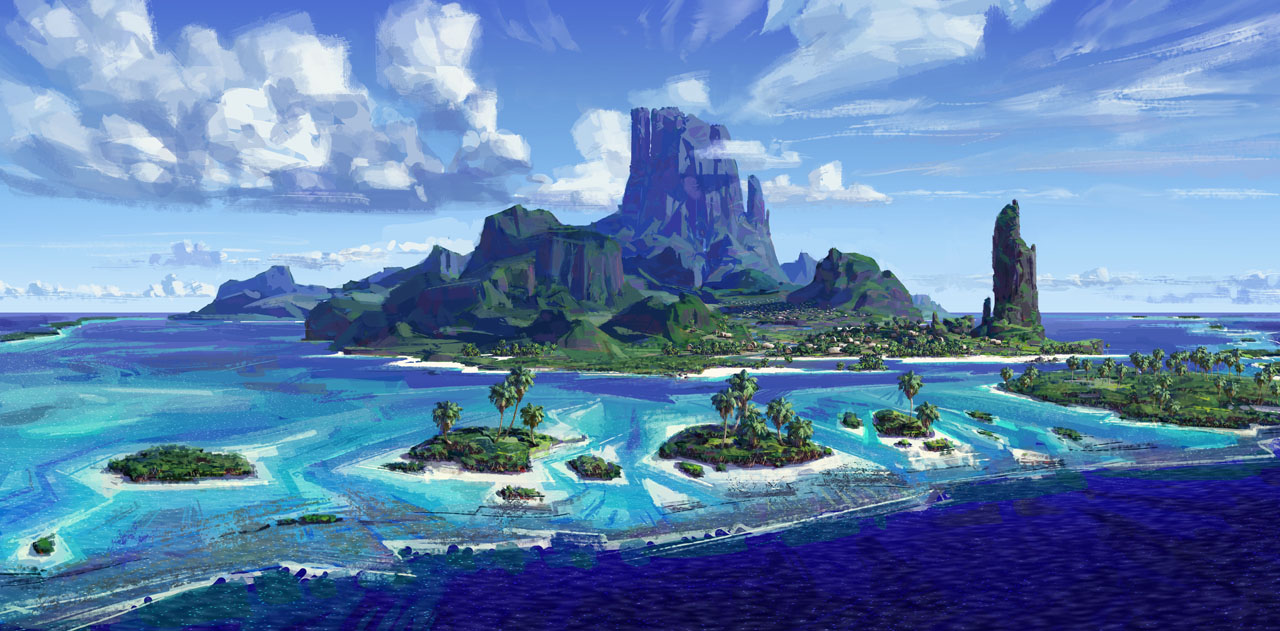 Once you get a gander at the idyllic beaches and crystal-blue waters of Moana's island home, you'll have to look twice to remind yourself that what you're seeing isn't real. In recent years, Disney animation has been catching up to Pixar in terms of photo-realism, but Moana raises the bar to a whole other level in terms of combining cartoony and realistic elements in a completely computer-fabricated setting.
When it comes to the characters populating this world, the animators crafted designs appropriate to the plot; similar to how Lilo & Stitch's Hawaiian leads deliberately strayed from traditional western aesthetic ideals, everyone in Moana looks like they could have conceivably come from a Polynesian setting.
The Humor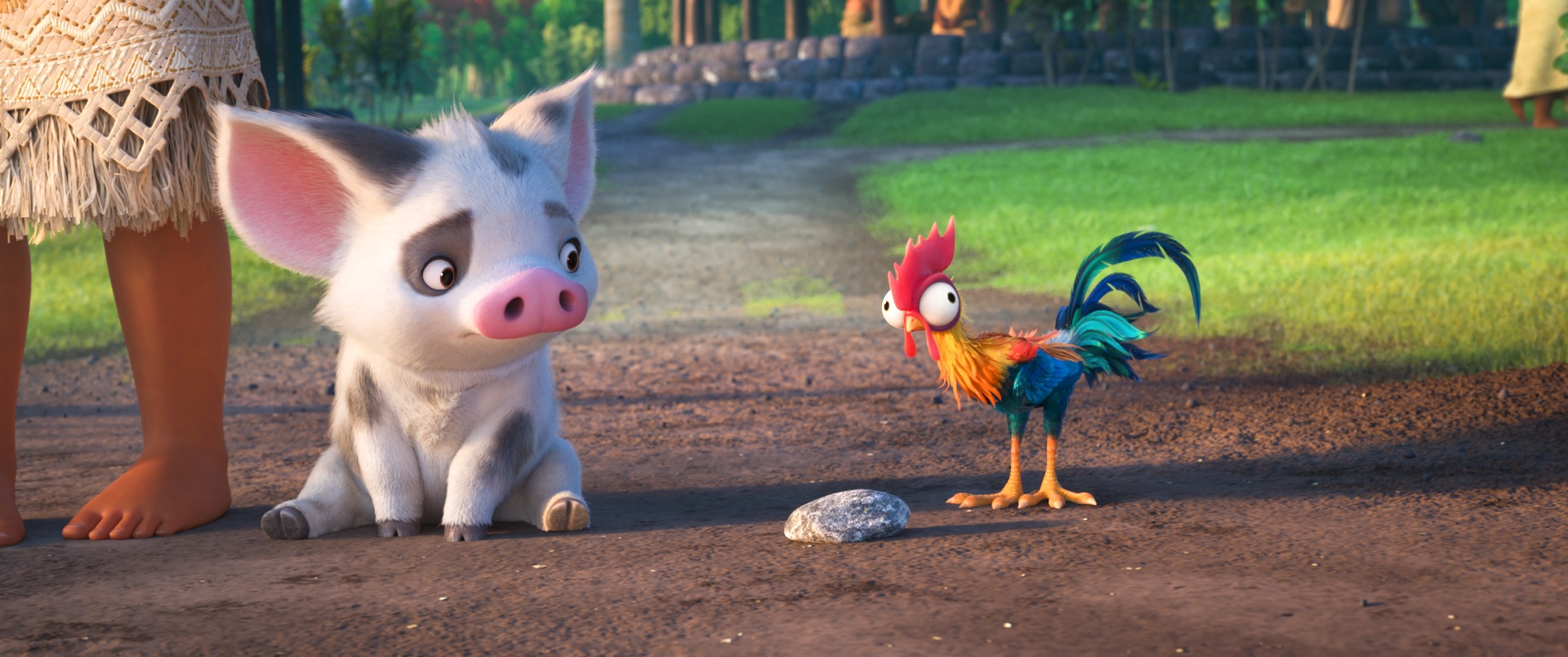 Make no mistake, Moana is fun, and the screenplay by Zootopia's Jared Bush expertly balances punchlines with pathos as our leads learn to work together while finding their place in a world that has high expectations of them. Along for further comic relief is Heihei (Firefly and Rogue One's Alan Tudyk), Moana's pet chicken that is so incredibly dense, co-director Clements described him as, "the dumbest character in the history of Disney animation." While we probably would have taken Maona's pet pig Pua along instead, we can't deny that Heihei's sheer stupidity gets many of the film's biggest laughs.