Morbius is Sony's latest attempt to ride the Marvel Cinematic Universe bandwagon by way of films starring Spider-Man's greatest foes, a process that began with Venom in 2018. First appearing in 1971's Amazing Spider-Man #101, the character of Michael Morbius debuted as a nemesis of everyone's favorite wall-crawler before being reworked into an antihero for his own comic series. Morbius sees the character make his live-action debut in the form of Jared Leto (Blade Runner 2049,  Dallas Buyers Club), under the direction of Daniel Espinosa (Life), with a cast that includes Matt Smith (Last Night in Soho, TV's Doctor Who) and Adria Arjona (6 Underground).
The story

Dr. Michael Morbius (Leto) is a leading geneticist, driven by a desire to cure the degenerative blood disorder he and his best friend (Smith, Last Night in Soho, TV's Doctor Who) suffer from. When an experiment (of the sort that seems to befall every other Spider-villain) goes terribly wrong, Morbius is transformed into a creature of the night, forced to feed on human blood to survive. Unfortunately, the good doctor discovers he's not the only bloodsucker in town, and when his colleague, Dr. Bancroft (Arjona) is kidnapped, the living vampire will need to use his new powers to make things right.
The lack of stakes

Despite the script's best efforts, Morbius suffers from the same problem as Venom, in that without Spider-Man (or any other actual heroes) to serve as a counterpoint, the audience is given precious little reason to care about anything that happens. While antagonists can be interesting in and of themselves, Sony's attempts to forcibly reshape these characters into franchise leads via half-baked origin stories have (thus far) been underwhelming.
It doesn't help that we've seen this sort of movie dozens of times by this point. But while Doctor Strange (2016) got a pass (mainly due to its incredible visuals and stars' natural charisma) eight years after Iron Man (2008) set the mold, the same can't be said for Morbius, which had 14 years to come up with…this.
Even at its best, the film could be compared with one of the lesser pre-MCU outings – maybe somewhere in the neighborhood of Nicolas Cage's Ghost Rider (2007). At its worst, it comes across like the pilot for a late '90s sci-fi show that got canceled in its first season.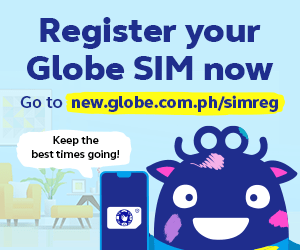 Stuff happens

Whatever affinity one might have had for such films and shows, the state of the superhero genre is worlds away from where it was after two and a half decades and, in a post-Endgame world, it's impossible not to compare — or expect more — from one of these things. Compounding Sony's lack of ambition is the fact that entire chunks seem to be missing from the film, giving the narrative a rushed, disjointed feel.
Whether this was due to last-minute rewrites, reshoots, or good old-fashioned studio meddling during the post-production process, things in the movie just happen without rhyme or reason, with characters appearing, disappearing, and/or developing new powers as needed. And all of that is on top of Bancroft existing solely to provide the protagonist with a love interest, and, by extension, someone to get kidnapped in the final act.
Night of the living vampire
In the title role, Leto is uncharacteristically low-key, performing in a manner that almost seems calculated to make audiences forget the last time he was in a comic book movie. Ineffectual and inoffensive, Leto's Michael is laidback to the point of lifelessness, while his post-transformation Morbius is depicted more through prosthetic makeup and visual effects than any actual acting. The action scenes do little to enhance the experience, with vampires in motion apparently gaining the powers of super slow motion and color-coordinated vapor trails.
Honestly, it's a bizarre choice — if ever there was a character that could have used a shot of the actor's trademark antics, one would have thought an actual supernatural creature to be the one. The mind reels imagining what he could have done with the classic vampire dilemma of a man fighting his new predatory instincts, as seen in the film version of Morbius' sometimes comic nemesis Blade (1998), but all we get here is the Thirty Seconds to Mars frontman battling anemia.
My enemy, my friend

Fresh off his critically acclaimed turn as Last Night in Soho, Matt Smith plays Michael's childhood friend, Milo (née Lucien). To the surprise of absolutely no one, Smith transforms into the standard-issue villain with similar powers that Morbius needs to face before the end of his first adventure (see Iron Man, Ant-Man, Doctor Strange, et. al).
While Milo's heel turn is never really in doubt, one has to admit confusion at Hollywood's insistence of trying to make an action star of Smith (Terminator Genysis, anyone?). Smith has always been at his best playing off-kilter characters who rely more on their wits than their muscles, and no number of shirtless scenes will be enough to convince us that he could convincingly get into a fistfight with Jared Leto.
Of course, Smith does get in a tongue-in-cheek verbal dig at his iconic Doctor Who role, and seems to be the only one having a good time, so I guess he knew that this wasn't something to take all that seriously. If only everyone around him was on the same page.
The Marvel "connections"

Sadly, despite Morbius being a Sony release, a majority of the audience will go into this believing it to be a part of the ongoing (Disney) Marvel Cinematic Universe. What they may not know (or recall) is that Sony has owned the movie rights to Spider-Man and his associated characters since the late 90s, thanks to deals made when Marvel was in dire financial straits. While the majority of rights sold to other studios (X-Men and Fantastic Four to Fox, Blade to New Line, etc.) have since been recovered, Spider-Man only appears in Disney's movies thanks to a co-producing/profit-sharing agreement Sony made with the House of Mouse.
Basically, Sony is legally obligated to make Spider-Man (or Spider-Man-related) films every five years or they'll be legally required to return the rights to Marvel, which pretty much explains why stuff like, well, Morbius even exists. Unfortunately, this means that for every Academy Award-winning Into the Spider-Verse (2018), we'll apparently have two Venoms, a Morbius, and a Kraven (starring Aaron Taylor-Johnson).
Given the box office records that Spider-Man: No Way Home is continuing to break, it's no surprise that Sony would want a piece of the action. Having already required Disney to legitimize Tom Hardy's Venom by inserting him into that film (however briefly, in a post-credits scene), Morbius doubles down on the multiversal association by bringing a major character from Spider-Man Homecoming over to the Sony Spider-verse.
(SPOILER WARNING) 
Along came a Vulture
While Michael Keaton's Adrian Toomes, AKA the Vulture, had been teased in trailers, his scenes here are entirely different from those glimpsed in promotional materials. In a mid-credits scene, Toomes apparates into a Sony Spider-Verse prison, via the trans-dimensional cracks from  No Way Home's climax. When we next see him, he's been released and has somehow managed to cobble together his winged flight rig from Homecoming (despite a conspicuous lack of Chitauri to steal tech from), and is seeking out Morbius in hopes of joining forces for…reasons?
Sloppy execution aside, Tomes' arrival holds no weight, as the film never commits one way or the other on which Sony Spider-Man's universe it's meant to take place in. Sure, we get multiple instances of the Daily Bugle logo from Tobey Maguire's films, but we also see the Oscorp Tower from Andrew Garfield's on the skyline, while a mural of Maguire's wall-crawler glimpsed in the trailer has been removed completely. Morbius himself mentions Venom by name at one point, but later references the Incredible Hulk to Tyrese's (Fast and Furious) hapless police detective, leaving us to wonder if he's referring to Ferigno, Bana, Norton, or Ruffalo.
To be perfectly honest, it feels like the producers aren't entirely sure either, as it seriously seems like they wanted to see which Spidey audiences responded to in No Way Home before settling on any one version. In any case, the narrative indecisiveness has already sparked more than a few online debates that we won't bother to detail here.
(END SPOILER WARNING)
The bottom line

Given the multitude of superhero films we've seen over the last 15 years, there's precious little here that you haven't seen done earlier (and better) in any number of titles. Between Leto's uncharacteristically low-key take on the role and the wonky leaps in logic, the disjointed presentation derails what would have been an otherwise generic origin story. Overall, this writer was left wanting to see more, not so much because of what the movie had awkwardly attempted to set up, but for what it failed to deliver in the first place.
It's a hell of a misfire when Jared Leto isn't the worst thing in your comic book movie, but Sony's somehow accomplished it. Hopefully, when the inevitable corporate-mandated Sinister Six movie arrives, Sony will have gotten its act together or, at the very least, decided on an actual direction (and/or Spider-Man) for this live-action Spider-Verse to take.
Check us out on Facebook, Instagram, Twitter, TikTok and YouTube, to be the first to know about the latest news and coolest trends!