ICYDK, not all celebrities go by their actual government name. Many have chosen to get screen names for numerous reasons. Mostly, it's because a good screen name is easier to remember than, say, three names that are difficult to pronounce and don't sound like it belongs to a famous person. Test your knowledge and guess these Pinoy celebrities' real names. Tell us by the end if you've got 8/8 correct. (We bet you wouldn't get a single one right.)
Bea Alonzo
View this post on Instagram
Can you take a wild guess? It has to be a truly wild guess because if you have no clue, it would take you a looong time to get this one right. Back in the early aughts, Bea was known by her government name and her nickname "Tisay." When she signed up with Star Magic, she started going by "Bea Alonzo" and she became the loveable, iconic Pinoy star we have today.
Are you ready for her real name?
Phylbert Angelli Ranollo Fagestrom.
Her 2021 Q&A vlog with her mom, Mary Anne, revealed that "Phylbert" was a combination of a guy's name (Bea's mom said boy names were popular at that time) and her British dad's name. "Angelli" was her mom's name combined with her favorite actress, Gelli de Belen. We'll give momma Mary Anne points for being creative.
Bea Alonzo and Alden Richards For K-Drama 'Start-Up' Remake? Here's Everything We Know So Far
Bea Alonzo and Alden Richards For K-Drama 'Start-Up' Remake? Here's Everything We Know So Far
Kyzia Maramara | Mar 08, 2022
Michael V
View this post on Instagram
Michael V or Bitoy is undoubtedly one of the best Pinoy comedians of all time. He has been in the showbiz industry since the early '90s and now he has evolved into a YouTube creator. "Bitoy" became his nickname after he mimicked a kiddie TV character that guested in Iskul Bukol. He was then dubbed "Michael V" when he was signed as a recording artist and needed a rapper stage name. At that time, popular artists were Andrew E. and Francis M. Bitoy simply combined the names of his favorite artists at that time, Michael Jackson and Gary V.
Ready for Bitoy's honest-to-goodness government name?
Beethoven Del Valle Bunagan.
NGL, that sounds so posh. Bitoy's father shared that he named his son after the composer Ludwig van Beethoven after seeing a Beethoven vinyl in his boss' office. He didn't know then that Beethoven was a last name.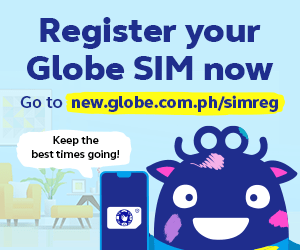 Coco Martin
View this post on Instagram
Yep, Coco Martin isn't his real name. Back in 2014, he shared that he was iffy taking on a screen name even after veteran talent manager Ed Instrella suggested it. "Coco Martin" was a combination of famous personalities at that time — Ricky Martin and Coco Lee. The actor initially feared that people wouldn't take him seriously with a name like that but the exact opposite happened. He got to star in dozens of films and series and was even dubbed "King of Primetime" at one point. Plus, everyone will always say his name in full. Coco Martin.
Don't be shocked but here's Coco Martin's name on his birth certificate:
Rodel Pacheco Nacianceno.
Rodel Nacianceno doesn't roll on the tongue as smoothly as Coco Martin. We're glad he took the chance to take the screen name suggestion!
Andrea Brillantes
View this post on Instagram
These days, Andrea Brillantes is a TikTok star (17.4M followers!) but it was only recently that this 19-year-old was catapulted to fame. In 2013, she portrayed the titular character in Annaliza. She also became part of Kadenang Ginto and the 2015 remake of Pangako Sa'Yo. Who knew her lovely name is just a screen name?
What, then, is Andrea's actual name?
Anndrew Blythe Daguio Gorostiza.
New info today: Andrea just flipped her OG name "Anndrew" (with the double Ns) to a more feminine version and rocked with it. Brilliant, we tell you. Her second name, Blythe, might sound familiar since she has already launched her own cosmetics line with it, Blythe Cosmetics.
Build Your 2022 Beauty Kit With Must-Have Essential Makeup From Local Beauty Brands
Build Your 2022 Beauty Kit With Must-Have Essential Makeup From Local Beauty Brands
Kyzia Maramara | Jan 10, 2022
Dingdong Dantes
View this post on Instagram
If you doubted Dingdong's name is actually that, your gut is right. Why on earth was he nicknamed "Dingdong" anyway? Prepare to be disappointed, because even the actor himself has no clue why people call him that. In a 2021 interview, he said he was also curious but planned on postponing "for a special occasion" before asking his father about it. Meanwhile, we're dying here.
Anyway, what's Dingdong's name on his passport?
Jose Sixto Raphael González Dantes III.
He and wife Marian Rivera named their first son after him, making him Jose Sixto G. Dantes IV. How cute is that?!
Tom Rodriguez
View this post on Instagram
In a 2013 interview, then-newcomer Tom Rodriguez explained he got his stage name from people saying he looked like late Filipino actor Miguel Rodriguez. "Tom" was his childhood nickname. Blending the two was a good move since he quickly became a household name after being cast in the 2011 remake of Temptation Island.
WTH is Tom's government name?
Bartolome Alberto Mott.
Like with other celebrities with a mouthful for a real name, Tom did a good job taking up a screen name. Imagine screaming "Bartolome Mott, we love you!" during mall tours? Tom's dad was an American serviceman which explains his looks and that last name.
Angelica Panganiban
View this post on Instagram
Angelica is one of the showbiz veterans we've watched grow up on screen. She started her career at 6 years old and proceeded to star in teeny-bopper series and flicks in her teens (G-mik, anyone?). Angelica is also known for major roles in films like That Thing Called Tadhana and Exes Baggage. Who would've thought her name was just a screen name?
What name was Angelica born with?
Angelica Jane Charlson.
Back in 2010, Angelica admitted that she was adopted. She only found out earlier that year. She has an American biological father who hails from Iowa in the US and she has never met her biological mother, who died in 2008.  Panganiban is the surname of her adoptive family.
'Wag Sa Magnanakaw: The Internet Applauds Angelica Panganiban's Sassy Reminder to Vote Wisely
'Wag Sa Magnanakaw: The Internet Applauds Angelica Panganiban's Sassy Reminder to Vote Wisely
Kyzia Maramara | Feb 02, 2022
Alden Richards
View this post on Instagram
AlDub fans would know the answer to this since they were once obsessed with the pair (hey, don't look at me). The 29-year-old Alden Richards has starred in numerous films and movies (Hello, Love, Goodbye, You and Me, The World Between Us) hosted for Eat Bulaga!, and is a singer with four albums to his name. He is definitely one of the hardworking ones out there. Now…
What's Alden's name on his driver's license?
Richard Reyes Faulkerson Jr. 
He was named after his father who was half-American. That explains Alden's mestizo looks then. We're not really sure why he chose "Alden" as his screen name but Richard Faulkerson Jr. is a mouthful so it was a good move.
How many Pinoy celebrities' real names did you get correct? Share it with us in the comments!
Check us out on Facebook, Instagram, Twitter, TikTok and YouTube, to be the first to know about the latest news and coolest trends!