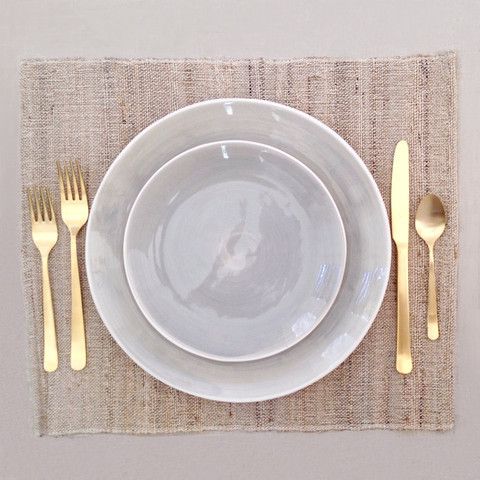 8 Ways to Style
Your Table Like a Pro
By Seph Montajes

Styling your table is like choosing an outfit: you have to consider your personality, favorite colors, budget, mood, and so on. And, much in the way that successfully putting a killer outfit together can give you an overwhelming sense of satisfaction, so can the perfect table setting. Whether you think that your dining set-up deserves a make-over or you've got a dinner party planned, here are a few hacks to get that table looking spiffy.
8. Lighting is everything.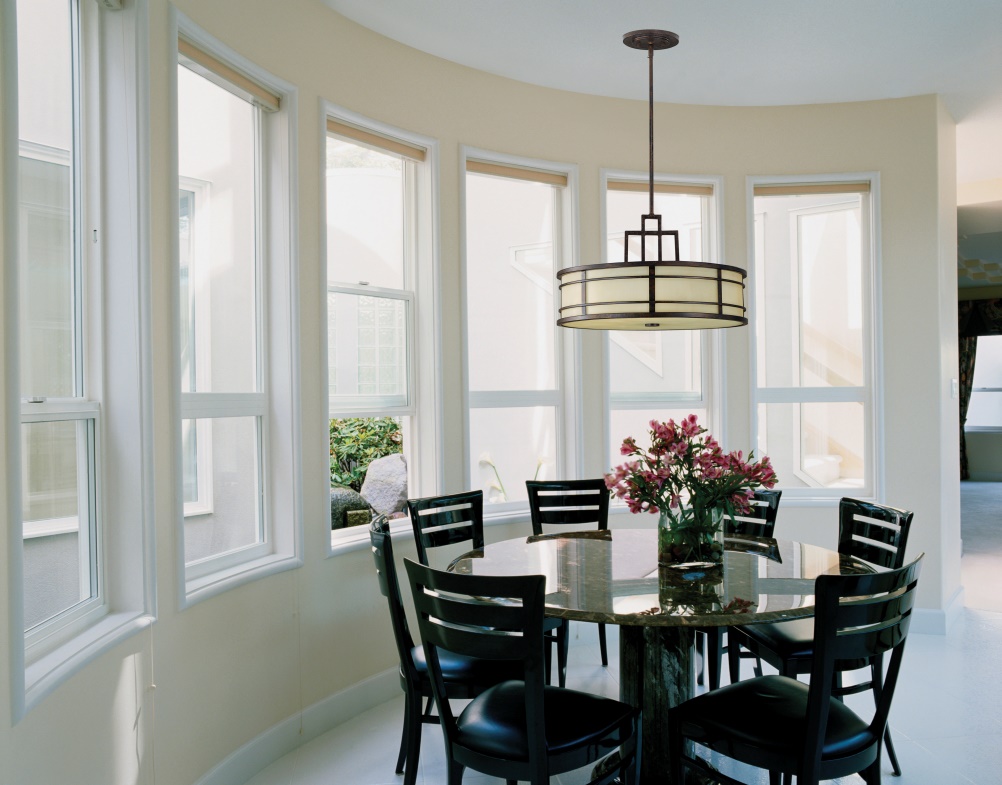 Lighting is always key—and this goes double for making your food look more appetizing. While we know that you took days painstakingly deciding on your dining room light, there are a couple of ways you can up your lighting game. Remember that the wider the opening of the lamp, the more illumination you get out of it—after all, no one likes an insane electricity bill from having to use multiple bulbs every time you eat. You could also switch to a warm bulb as this is softer and more flattering. Finally, remember that the best light quality is attained when the light is installed 36 inches from the ceiling.
7. A killer centerpiece is vital.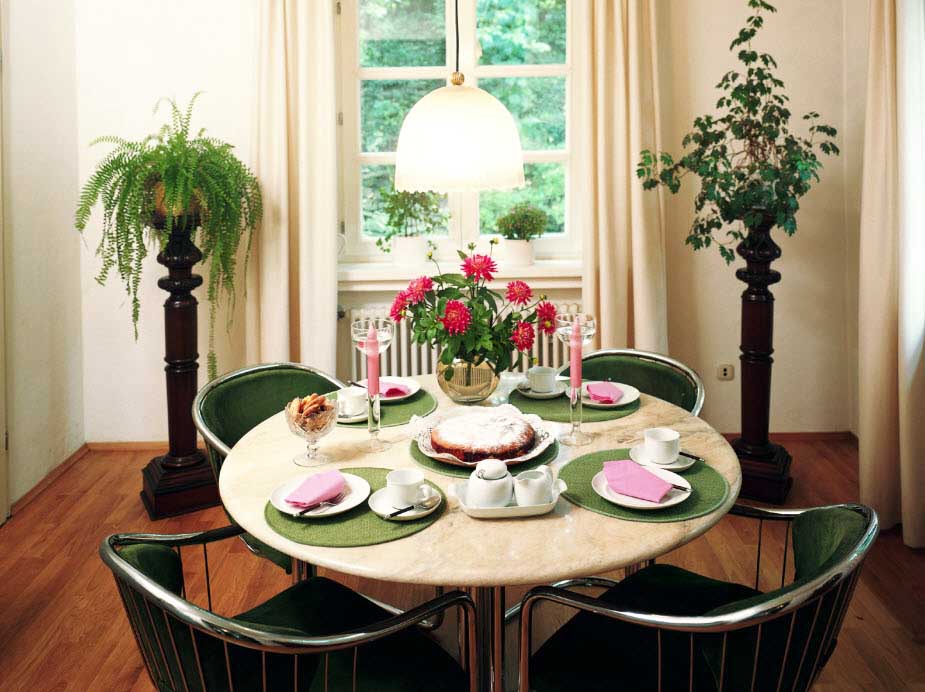 To add a pop of color to your dining table, add a centerpiece. It may be as simple as a basket of fruits, a couple of scented candles, or a vase of flowers. The brighter the centerpiece, the less your guests will focus on anything else.
6. Take on themes.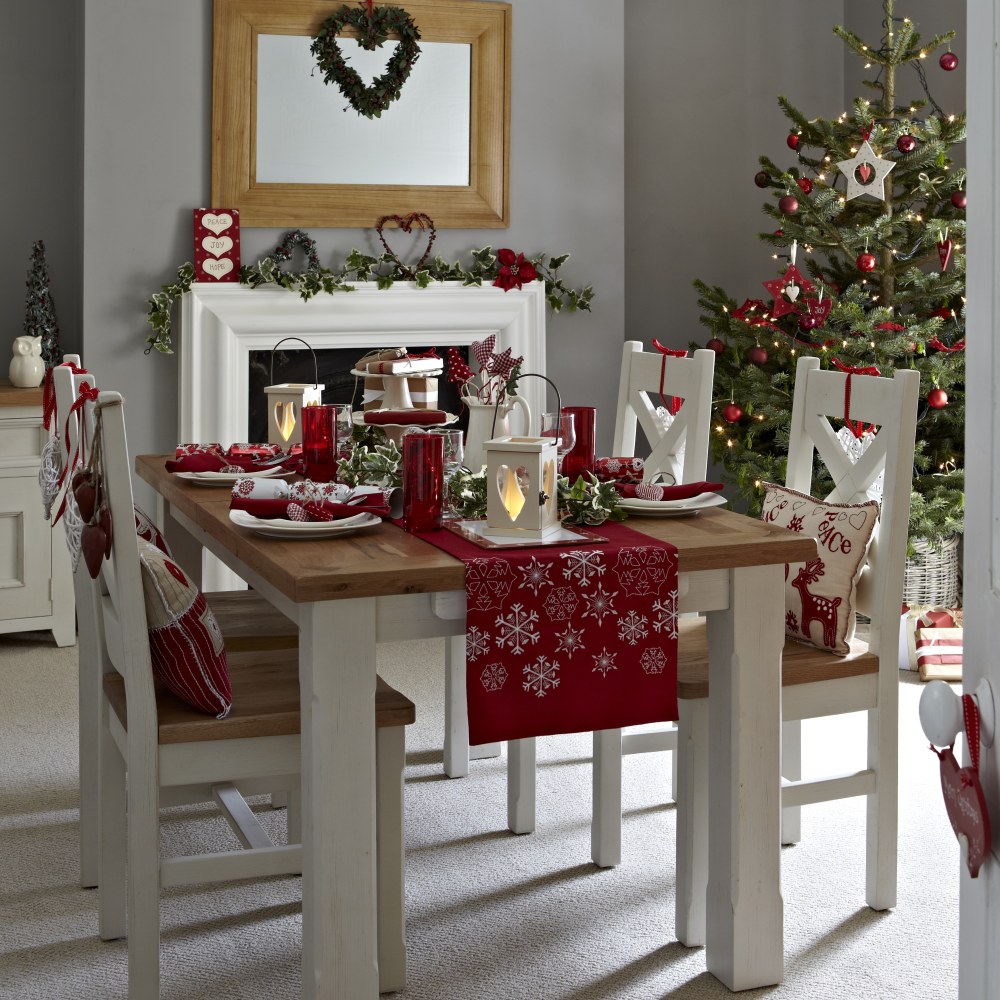 Raise your hand if you love themes! Don't be afraid to go all out for special occasions, whether it's as simple as a printed table runner or color-coordinated glasses.
5. Let there be bright.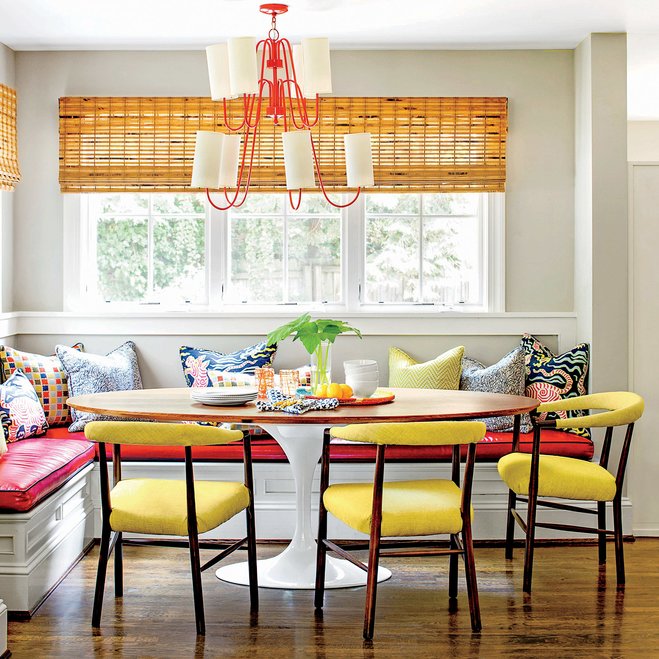 For those who are due for a table makeover, you should consider setting your dining area up in bright colors or bold patterns. Even if you're into minimalism, this could be a welcome change. If you're looking to start hosting more, or just creating a warmer and more inviting space in general, invest in some new upholstery or paint.
4. Utensils with a twist.
Surprise your family or guests by presenting utensils with a bit of a twist. Try wrapping them with a printed napkin and placing them in reused water bottles or mason jars rather than the usual flat layout. It's easy to do, plus the jars can double as your glasses for the meal!
3. Spiffy up your beverage game.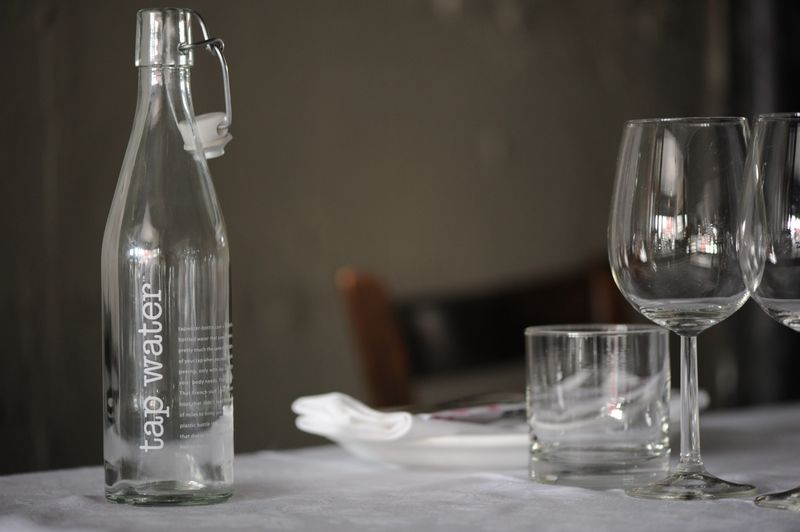 Packrats rejoice! Now you have an excuse for keeping every empty liquor bottle that comes your way. Give 'em a little soak and a wash and reuse them as a water bottle. Not only does glass cool your water faster in the fridge compared to plastic, glass bottles with their décor printed on (rather than labelled with paper) will give your table a vintage feel.
2. Get quirky with your placemats.
Sometimes all a table needs is a placemat revamp to feel brand new again. Think of this as the perfect lipstick to your table's gorgeous face—and the best part is, you don't have to settle for just one set. Feel free to switch placemats up according to your mood. Whether your new placemats are plastic, knitted or cloth, just make sure that they complement your tabletop and dining room color scheme.
1. Revamp your table top.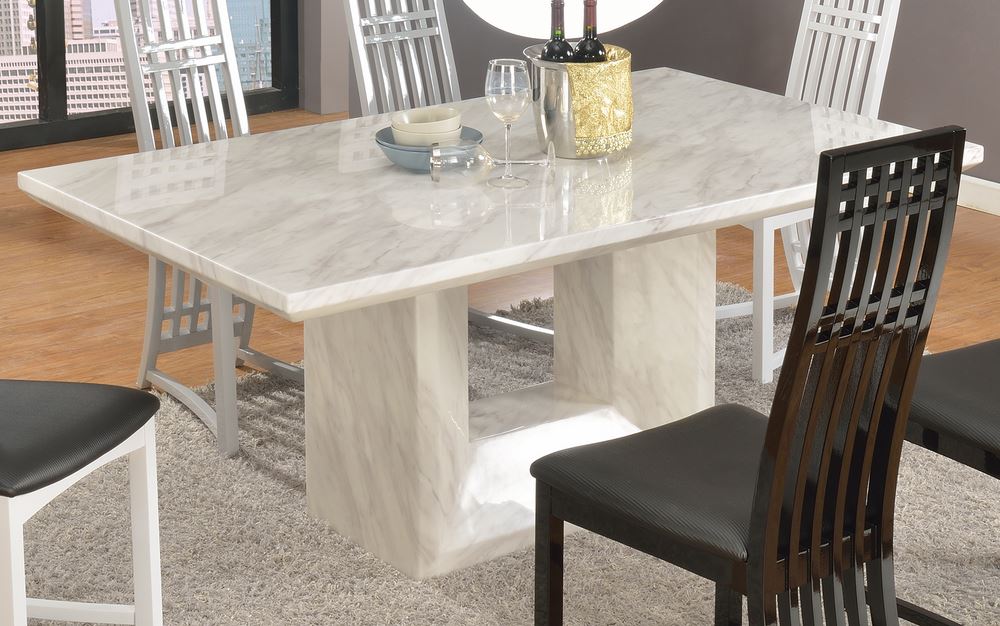 Sometimes it doesn't matter what goes on it—if your table top isn't up to par, it could throw your entire set up off its game. Embrace your DIY skills and give your table a marble make-over. Just grab some marble paper, a knife and a measuring tape and go for it. Don't forget to pat yourself on the back afterwards as congratulations for a job well done.
Know any other tablestyling hacks? Help another host out and share them in the comments below!