NBA Legend Kobe Bryant's Greatest Moments in His Remarkable 20-Year Career
Jan 27, 2020 &nbsp • &nbsp Kaira Guererro
On January 26, 2020, Kobe Bryant died in a helicopter crash in Calabasas, California which killed nine people including his 13-year-old daughter, Gianna. Bryant was 41 years old, a Los Angeles Lakers and NBA legend. He was known as the "Black Mamba," a nickname he gave himself after watching Quentin Tarantino's agile Black Mamba assassin in Kill Bill.
His illustrious 20-year NBA career wasn't free from the highs and lows but it's certainly one for the books. He lived a life that exhibited passion, talent, perseverance, and determination for his craft. There can only be one Kobe Bryant, a player so well esteemed that his two jersey numbers – No. 8 and No. 24 – have been retired by the Los Angeles Lakers, and both were hung on the Lakers rafters. He was a basketball icon whose fame transcended even to non-basketball fans. Ever hear kids shout "Kobe!" before attempting to throw balls of paper into trash cans or side-stepping someone?
In the wake of his passing, here are 8 of Black Mamba's greatest achievements in the past two decades.
Slam dunk champion
When he was still a rookie at 19 years old, Kobe won the Slam-Dunk title during the NBA All-Star game in 1997. Even then, he made sure to play better than all the other players. It was the first few games of a man that would be a sports world legend in the next two decades.
He won five NBA championships
In 2002, Bryant won his first NBA championship playing alongside Shaquille O'Neal. This was the start of his winning streak at the game until he won the NBA championship for the third time in a row in 2002. It was an epic three-peat! The Lakers won back-to-back games during the 2009 and 2010, five NBA finals in total for the Black Mamba.
His 81-point game in 2006
On January 22, 2006, the Toronto Raptors lost to the Lakers when the Black Mamba scored a dazzling 81 points, the second-highest point total in NBA history next to Wilt Chamberlain's 100 points in 1962. This resulted in a 122-104 victory and became known as one of the greatest basketball games of all time.
Kobe won gold for Team USA – twice
During the 2008 Olympics, Bryant took home the gold medal for Team USA. During the game, he scored 13 points of his total 20 in the fourth quarter alone and managed to defeat Spain. In the next Olympics in 2012, he came back to repeat his win and once again brought home the gold for Team USA.
He played with a torn Achilles tendon
Bryant has had his fair share of sports injuries but the worst one was his torn Achilles tendon. In April 2013, Lakers went up against the Golden State Warriors and although his left ankle was in pain, Bryant still managed to make two free throws that evened off the game.
When he wrote a poem which became an animated film and won him an Oscar
To show his love and appreciation for his fans that have supported him in his entire career, he wrote a poem for them published in The Players' Tribune in 2015. That poem became the basis for a short animated film Dear Basketball which Bryant himself wrote and narrated. In 2018, Dear Basketball won an Oscar for best short animated film showing everyone that Bryant's talents don't just end in the court – he can do better in other fields too.
Scoring 62 points in three quarters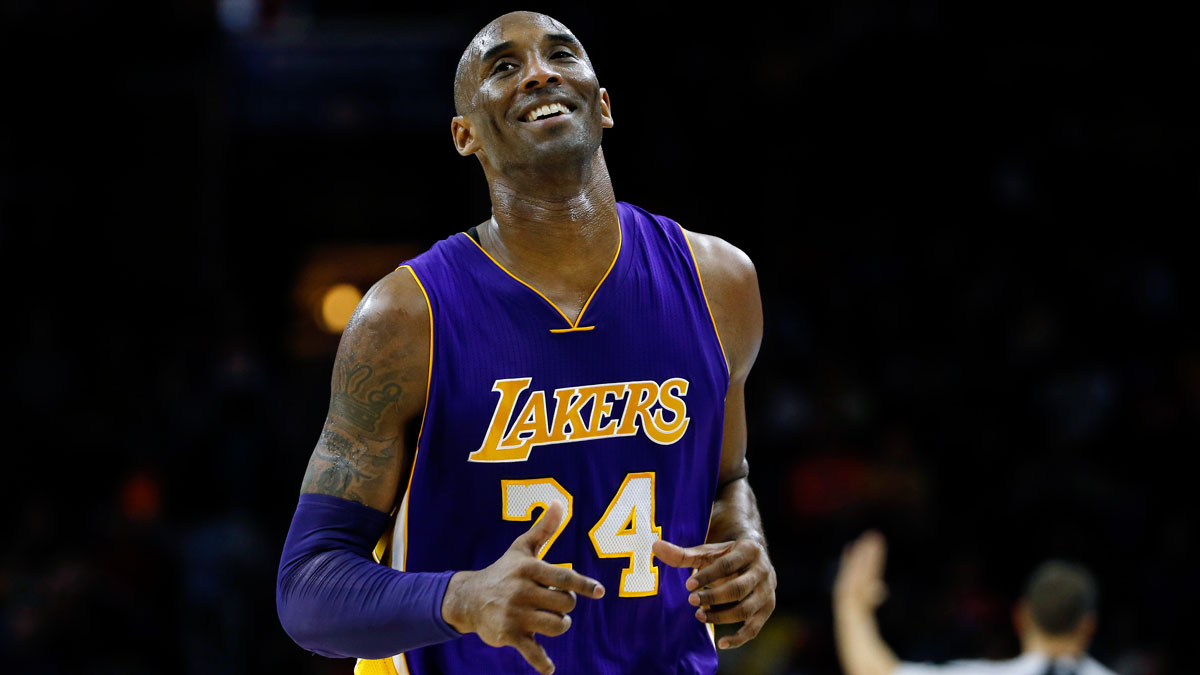 In December 2005, the Lakers won against the Dallas Mavericks 112-90. Bryant scored 62 points in the game, an astounding feat given that it was only during the first three quarters and that he was on the bench for the entire fourth. This is what happens when the Black Mamba is in his zone with his unparalleled scoring skills.
He scored 60 points during his farewell NBA game
Kobe made his retirement in 2016. He played his last NBA game with every ounce of greatness and talent that made him a legend in basketball. He scored a perfect 60 points and won the LA Lakers 101-96 over the Utah Jazz. It was such a historic moment and the crowd at the sold-out Staples Center was wild. Why wouldn't they be? They just witnessed the Black Mamba end his 20-year NBA career in a historic match and walk off into the sunset.
Kobe Bryant will always be remembered for all the generations to come. Our hearts go out to Kobe Bryant and Gianna's family as well as the families of all the victims of the helicopter crash. May they find peace in these trying times.