8 Pinoy Personalities
We Want to See Guest
on a Foreign TV Show
By Eldrin Veloso

With the special appearance of Lea Salonga in the season 1 finale of CW's Crazy Ex-Girlfriend, we are enamored with the idea that we can see our kababayans guest on our favorite TV series and perform alongside our favorite actors.
From Charice's appearance in now-defunct Glee, to Carol Banawa's song being featured in The Vampire Diaries, we can't help but fantasize about more Pinoy celebs appearing on the shows we live, err, love to binge-watch.
Warning: Spoilers ahead!
8. Janet Napoles in Orange Is The New Black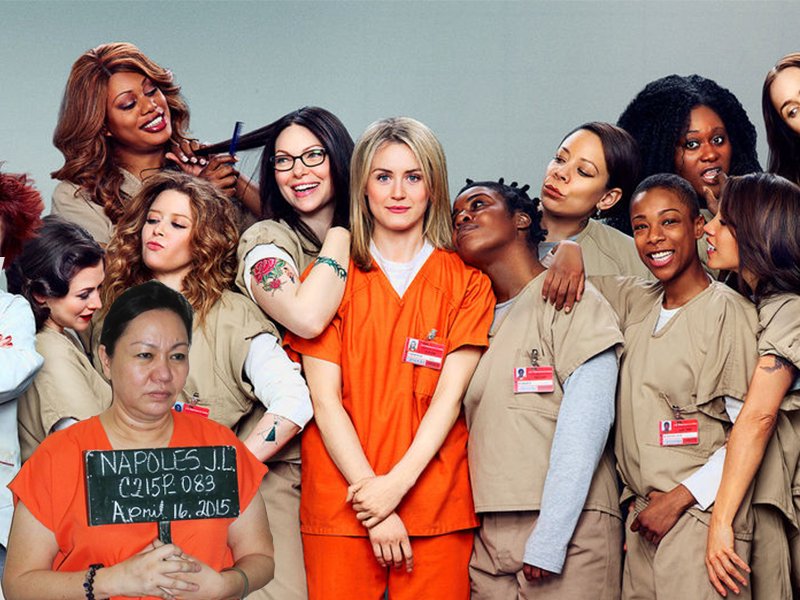 After being granted bail, she can share her own prison experiences as she enters the women's federal prison with Piper Chapman and the gang. Janet can be a new prisoner from the Philippines, who actually is Poussey's half-aunt out to avenge her death, hence requesting a transfer to the federal prison. Let the "Pork Barrel queen" experience real prison drama and steamy scenes for once.
Proposed dialogue: "No, Caputo, I invoke my right to self-incri—oh!"
7. Baron Geisler in How To Get Away With Murder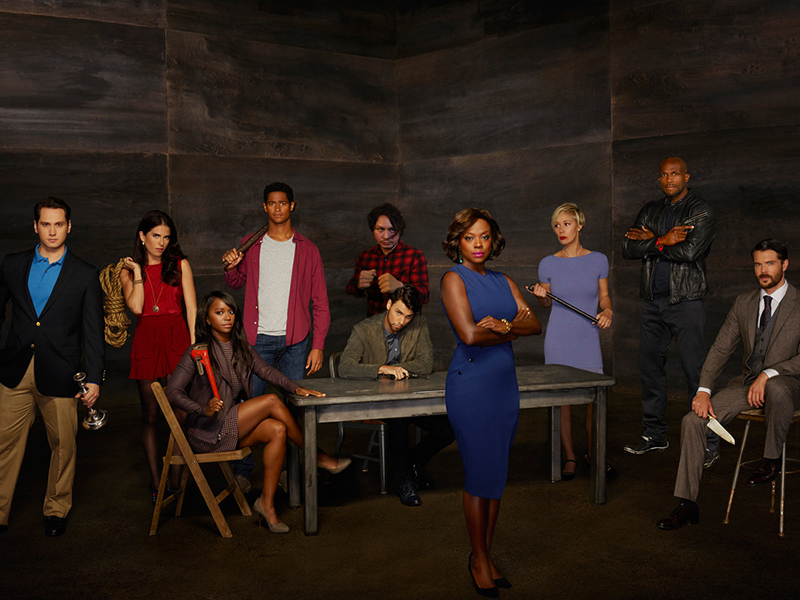 Only someone with a personality as manic as Baron's could join Annalise Keating and her students' twisted world. Now that Frank is gone, Annalise is going to need a new hit man. Enter Baron, a guy who was trained in the Philippines to do bad things…and get away with them.
Proposed dialogue: "So, Annalise, what do you want me to do? Bigwasan ko na ba?"
6. Vhong Navarro in Supergirl
After the Melissa Benoist-starrer's move to the CW network, it opened a wide range of possible superhero crossovers—so why not add a Pinoy one to the mix? We last saw Kara opening a similar pod from where she came from. Maybe it can be another alien stuck here on Earth—someone who goes by the name…Lastikman.
Proposed dialogue: [After being insulted by Cat Grant] "I'm rubber you're glue, whatever you say bounces off of me and sticks to you!"
5. Vic Sotto in Once Upon A Time
Who wouldn't want to see Enteng Kabisote as one of the "friends" Mr. Hyde is bringing from the Land of Untold Stories? Hey, Regina needs a new love interest in Storybrooke!
Proposed dialogue: "People of Storybrooke, let us all come out and help Emma! Bayanihan na!"