8 Reasons This Year's Metro Manila Film Festival Promises to Be Different
By Kel Fabie

We've been saying it the past years, and have mostly been right: the Metro Manila Festival transformed from being a showcase of the country's finest films during the holidays, to a protectioneering racket for lazy filmmakers. We were about to write off this year and not even be bothered with it, when suddenly…
A wild indie film festival appears!
Whose hand do we shake for this? This is exciting news, because…
8. It now protects the films that need protection
Come on, guys. Do you actually think Enteng Kabisote part 2,000,000 needs any protection from Hollywood competition? You can show that movie at any time in the year, and it will make bucketloads of money. These 8 films, on the other hand, need all the protection it can get, because there is no beating Hollywood films for 99% of all Pinoy indie films that get wide releases out there.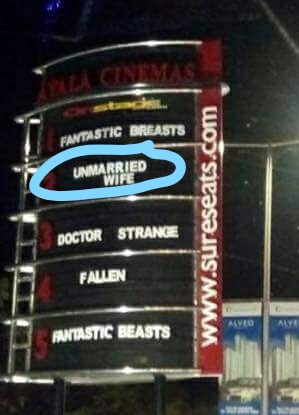 Or even their Porn Parodies.
7. This no longer assumes the worst in the Filipino audiences.
We keep saying that the masses are "too dumb" to appreciate good Filipino films, yet the few opportunities we give them to prove us wrong (Apocalypse Child, Heneral Luna, On The Job), they actually end up patronizing these films. It only goes to show that it is high time we stopped insulting the intelligence of our audiences, and give them something more than the schlock we can readily anticipate every single year from Vic Sotto and Vice Ganda. Again, they're free to release their movies this January, and I doubt they will flop just because Hollywood films are competing with them.
Just ask these two about that.
6. It doesn't look like a poverty porn-fest, either.

Indies have long had the (deserved) rap of being a poverty porn fiesta, but, recently, indie films that have gotten mainstream attention have certainly broadened their horizons. After all, nobody can say that Apocalypse Child was poverty porn, when it was a beautiful tourism advertisement for Baler, for the most part. Based on the titles and descriptions of the films alone, it does look like we have a nice variety of subject matter to cover for this festival. We have a two horror flicks (Oro and Seklusyon), a comedy (Ang Babae Sa Septic Tank 2), a romantic comedy (Vince and Kath and James), a docudrama (Sunday Beauty Queen), a drama-comedy (Die Beautiful), a sci-fi live action and animation flick (Saving Sally), and a straight drama (Kabisera),
You can't possibly tell me that there is nothing for the kids to enjoy here.
5. We are making a direct, government-pushed drive towards uplifting the arts.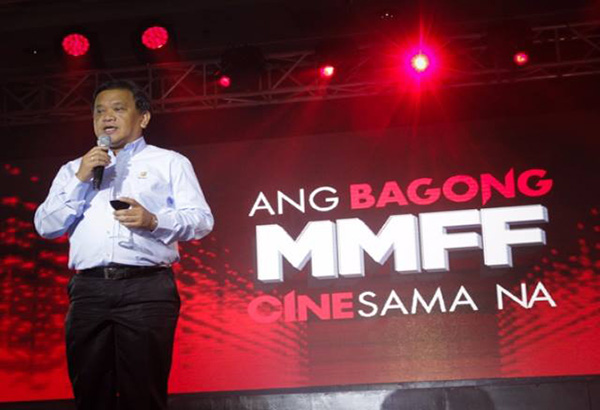 I know, I know: the last administration that pushed the arts so hard may have been the Marcoses, but can you genuinely say they were wrong about that? We need to push our arts and culture because, let's face it, in an age where it is now possible to be a career video game player, it shouldn't be the case that the descriptor of "indie filmmaker" is code for "starving artist."