8 Signs You're the Black Sheep of the Family
Mar 11, 2016 &nbsp • &nbsp Cattleya Mariano
4. You get singled out at family reunions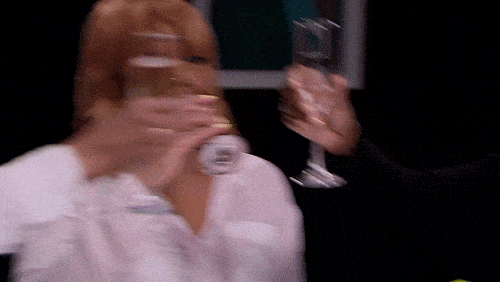 Via the-imperfect-therapist.tumblr.com
You hate going to them, but you still feel obligated to attend–only to suffer through hours of awkward questions that make you head straight for your lolo's top-shelf whiskey.
3. Your life serves as the cautionary tale
Via aspiration-academy.tumblr.com
It doesn't matter that you actually did well at school or are excelling at a job that you love. Because you have a tattoo, didn't become a doctor like your parents or never learned how to cook, your life becomes the default cautionary tale to tell your younger cousins. "Kung hindi ka mag-aral ng maigi sige ka, lalaki kang parang si _____"–a threat that you should totally take as a compliment.
2. Your success in life easily surprises your family
Did they really expect you to crash and burn? Well, yeah, they probably did. Thanks to them you already have your "hi, guys, I'm a pretty well-adjusted individual, and I'm a nice person to boot. Thanks for the support," spiel memorized like the back of your hand.
1. Your friends are more of a family than your actual one
As the proverb goes, "The blood of the covenant is thicker than the water of the womb." You consider yourself super lucky that you were able to build a support system out of fellow weirdos that love you no matter how crazy you (and your family) really are.
Are you the black sheep in your family? Sound off in the comments below!