Working, commuting, or even showering isn't the same without music or podcasts. A quick 15-minute shower turns into a full one-hour concert, and washing dishes becomes less tedious if you've got a fire playlist. Aside from photos and videos, your music streaming apps probably take up a lot of phone storage, especially if you download a lot of music.  But with Spotify Lite, you can stream millions of songs for free while saving storage.
Launched in 2019, Spotify Lite was designed for music lovers with limited bandwidth/memory on their devices. On its initial launch, Spotify Lite was only 10MB; now it's even made better with an additional 15%* reduction in download size, all with the same performance. This feature is ideal for those who have older operating systems and devices, and those who are limiting storage and data.
Don't know what to play next? Check out these playlists to match every mood:
For deep focus
If you get distracted by music with lyrics (because who wouldn't sing along anyway) but still can't work without it, try listening to ambient music. It helps you focus and feel calmer, especially when you're trying to beat a tight deadline. Ambient music is actually therapeutic!
When you're missing the café
Oh, to be able to sit in a café again without having to worry about catching a deadly virus. We're all feeling trapped from working indoors for the past six months, and this jazz playlist would give you a semblance of the old normal: you're at a café hunched in front of your laptop, waiting for the barista to call your name. To make your workspace feel more like a café, try these easy coffee drinks you can make at home.
100 Days of Quarantine: Our Gr8est and H8est Moments from the Lockdown Diaries
100 Days of Quarantine: Our Gr8est and H8est Moments from the Lockdown Diaries
Cristina Morales | Jun 25, 2020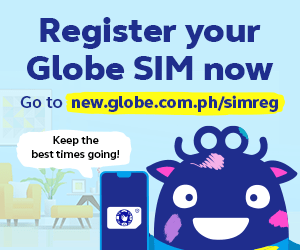 For a boost of energy
Ready to face the day and get that bread? Keep yourself pumped up with this Beastmode playlist! As seen on the cover, this is also good to keep motivated while working out, even when your legs are starting to feel like jelly after doing multiple rounds of cardio.
For the hottest OPM tracks
Pinoy music still hits different especially with the amount of new talented artists we have today. Check out the hottest OPM tracks through this playlist that would make you proud AF to call them our own.
When you're feeling senti af
This playlist is for the days when you're not really having it… or feel mo lang talaga mag-senti. Combine this playlist with the rainy weather and old screenshots – you might need some tissue to wipe the tears.
A blast from the past
Can we just go back to the 2010s where times were much simpler? We had back-to-back pop hits and they just don't make music like that anymore. Pssst Rihanna, we're still waiting for that new album.
This is Chona
It's all fun and games until you realize you've been playing the same six songs the past month. Change things up and discover new music! Know what the 8list staff is listening to right now with This Is Chona. P.S. We update it kapag naalala.
Spotify Lite is available for download on the Google Play Store.