Murderers Row:
How They Brought the
"Suicide Squad" Villains to Life
By KARL R. De MESA

There's a pivotal scene where the beautiful and thoroughly sociopathic Harley Quinn, played by Margot Robbie, tries to convince the assassin Deadshot, acted by a pneumatically carved Will Smith, to hang the government agents tasked to send them into a mission of certain death as they gain a temporary upper hand.
"What did the world ever do for us, huh?" cloyingly asks Quinn. And reluctant hero, father of one, Deadshot empathically tells her it would be the more rebellious thing to do to play against expectation and actually help out the good guys to face down a greater evil; or in the words of Wreck-It Ralph's therapy group: "I'm bad. And that's good. I will never be good. And that's not bad."
As a corollary, one of those Dylan songs go "To live outside the law, you must be honest." But you know what they say about the biggest criminals being the people in suits who actually make said law?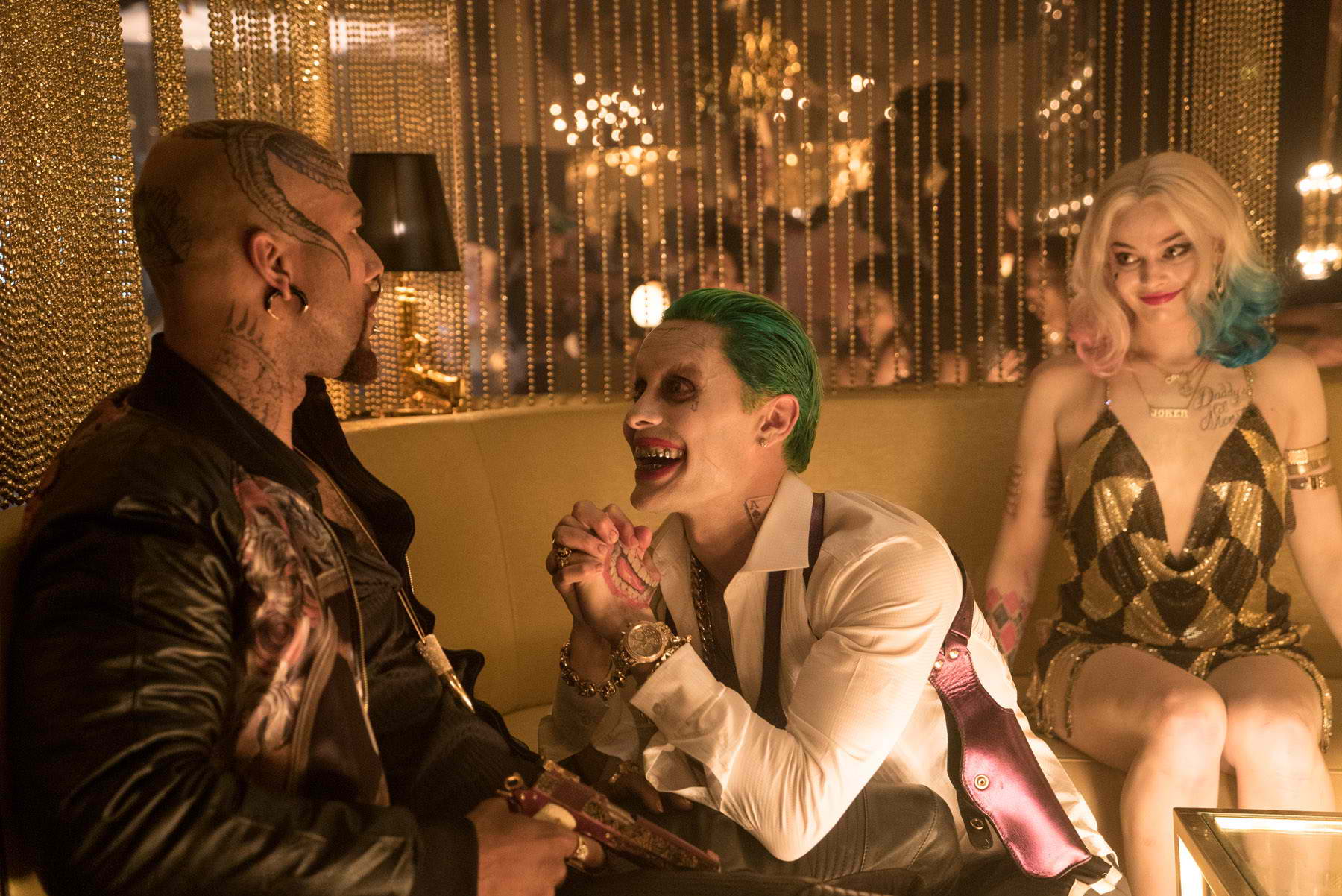 That truth is embodied to perfection by U.S. intelligence operative Amanda Waller (a seethingly hardcore Viola Davis). She's the mastermind Fed in the combustible mix of killers, meta-humans and deviants eventually known as The Suicide Squad. You can see how Waller may just be the biggest villain of them from the get go, but it's still shocking to see how she displays her extreme disregard for life in pursuit of mission.
It was 1959 when the first assemblage of the Suicide Squad debuted on the pages of DC's The Brave and the Bold #25, by Robert Kanigher and drawn by Ross Andru and Mike Esposito.  In this movie by director David Ayer, it's a post-Batman vs Superman: DOJ world and the same covert black ops team, made up of incarcerated super-villains, are recruited in exchange for reduced sentences. They are forced to work together in a suicide mission for the same government that locked them away. So, in a nutshell: how all governments make your taxes work to screw you over.
Plucked from the notorious Belle Reve Federal Penitentiary designed to hold the "worst of the worst," Deadshot and fellow inmates Harley Quinn (Robbie), Killer Croc (Adewale Akinnuoye-Agbaje), El Diablo (Jay Hernandez), Boomerang (Jai Courtney) and Slipknot (Adam Beach), are corralled under the command of their watchdog, Col. Rick Flag (Joel Kinnaman), his lethal enforcer Katana (Karen Fukuhara), and June Moone (Cara Delevingne)—who is possessed by one of Waller's most powerful assets, The Enchantress.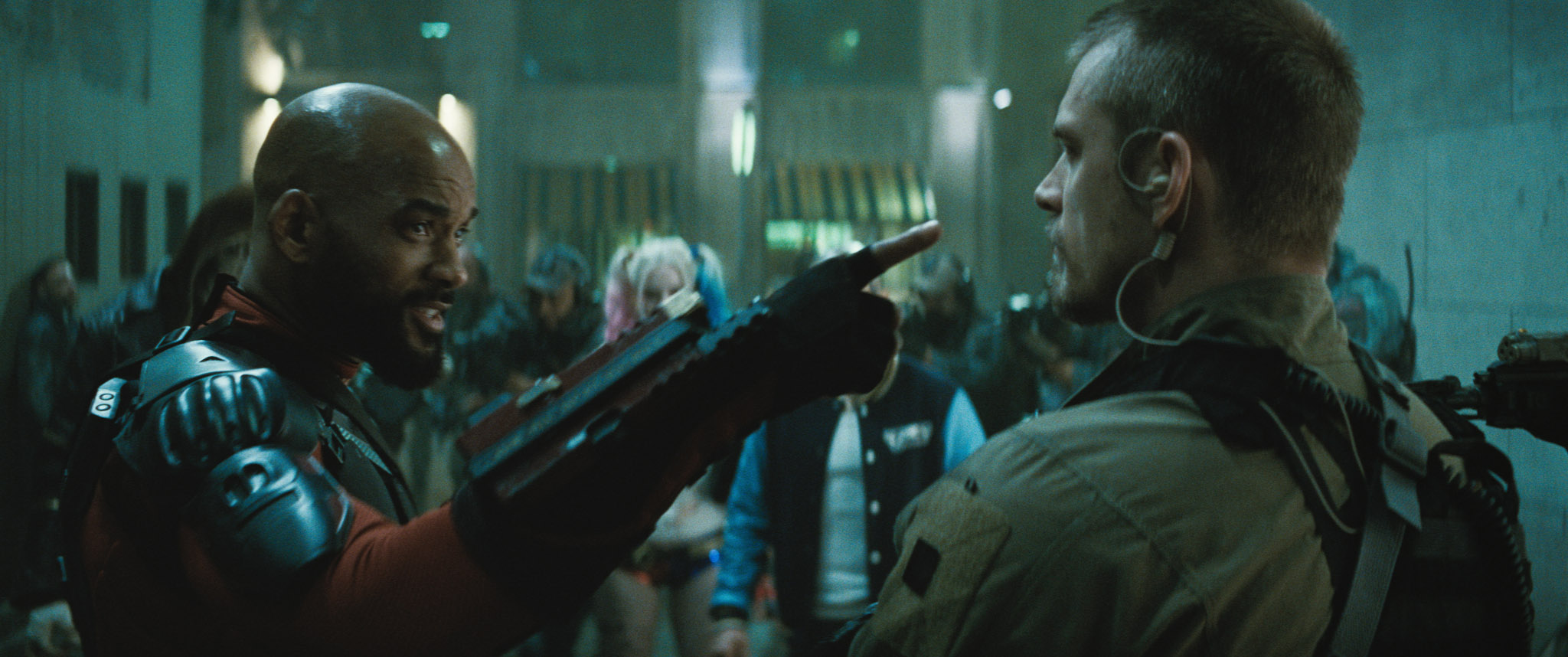 I can understand why the reviews of this movie has so far been pretty mixed, from the extremely low to the gratuitously reeking of hatchet-work. The hype for this was so high. Fanboys expect plenty of funny, fun and sarcastic moments that downright hit the nail on the head for tone and feel.
For one thing, do not expect The Joker to save this watered down villainy. I mean WTF is with the underutilized Mr. J? Jared Leto could have shined given more than 15 minutes of a virtual walk-on cameo. But having said that, what we do see of him is obviously miles away from Ledger's own performance of murderous psychopathy.
Also expected for an ensemble cast is that there are too many glossed over characters. Screen time must be wasted on them, so the subterfuge of letting some be just sideshows isn't too obvious at first. The pacing can really get to you, with bad segues that you wouldn't expect from a veteran director like Ayer.  You can sight the predictable, ho hum ending after the character intros end. And also: what's with all the villains in DC movies wanting to destroy the world with a swirly, deadly display of lights that can be seen from miles away? Note to all future super-villains: It's counterproductive!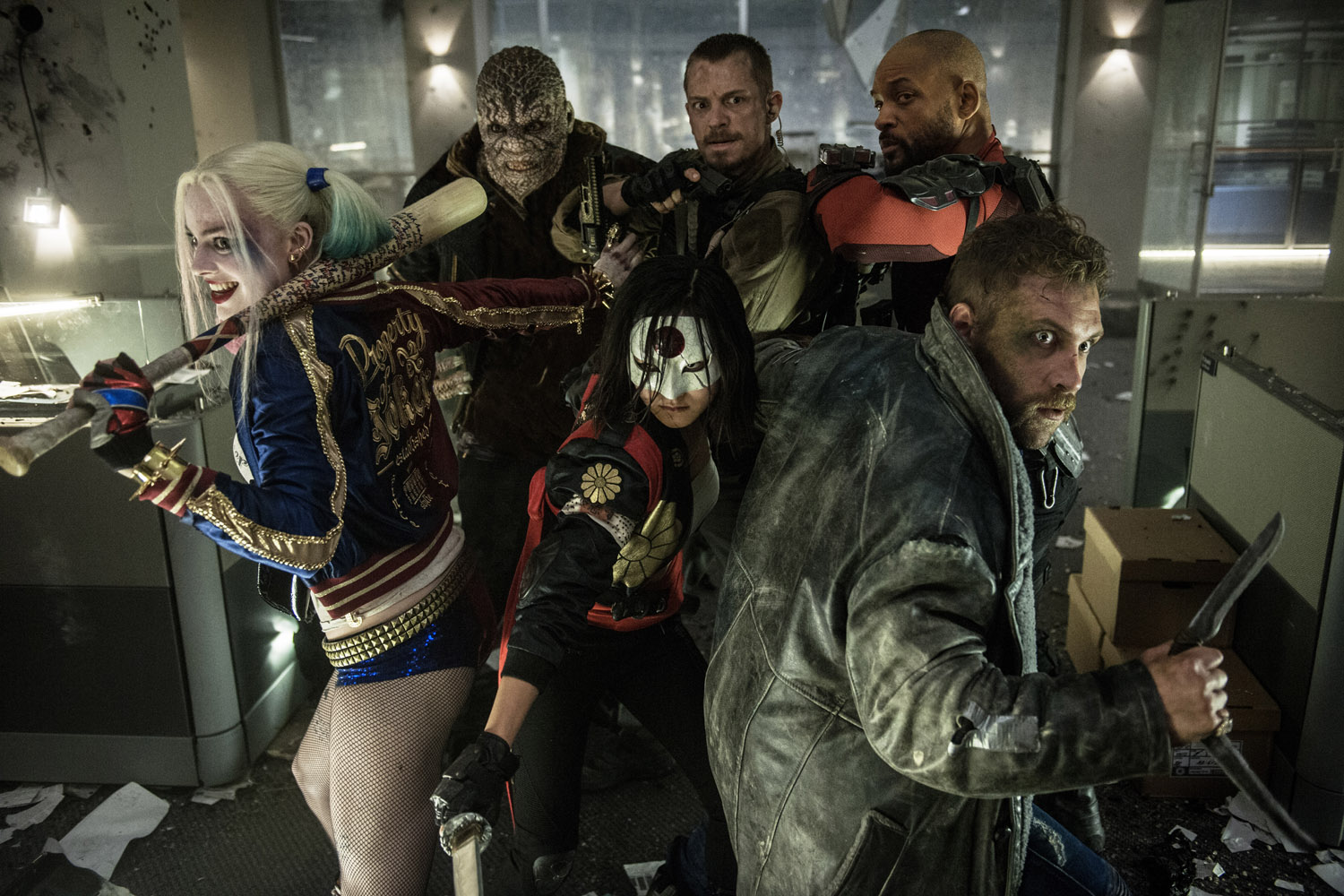 What there is to love is the very strong opening. The character introductions, reveals, sound design and curation that go with it are spot on. It will get you truly pumped. The darn eye bleed palette with its explosion of colors is like something right out of a comic book panel on adrenaline: from the Joker's Green hair to Quinn's Kuya Germs as a stripper, down to Enchantress's tree bark brown and Killer Croc's urban decay swamp green. Every shade is on an explosive extravaganza.
We get the message that these meta-people are the ones you love to hate—easy to point to as the fault of evil in society. You can always trust them to do the bad thing, but nevertheless their one moral code makes you root for them to succeed, because, well nobody likes a bullying government.
I like the cholo vibes and gangbanger exposition of El Diablo the most, not only because he has the most plausible pathos and backstory, but because they actually relate to his tragic flaw of being a walking flamethrower. Robbie's Quinn is a scene stealer, as expected in the trailer (this woman will definitely get her own Harley movie), and Smith's Deadshot is basically a jacked and ripped Fresh Prince with a gun fetish—which is a good or bad thing, depending on if you remember Smith's antics in the 90s.
Here are 8 facts and trivia about how they brought to life the mad, the bad, and the criminally exploitative to life.