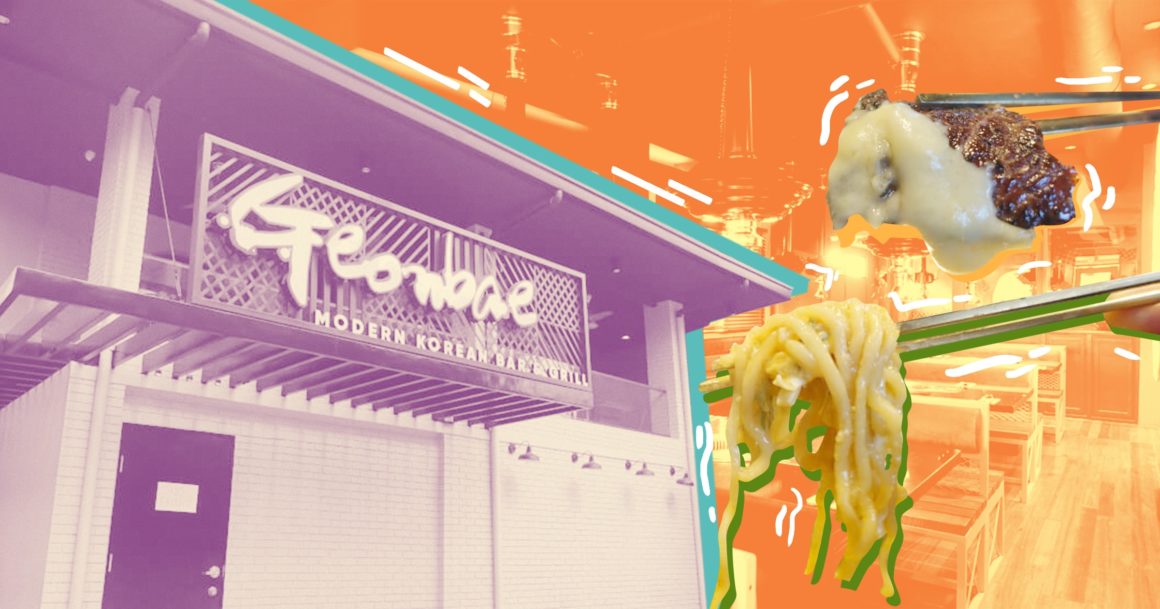 As a samgyupsal lover, it's not an easy feat to determine which among the multitude of Korean barbeque restaurants around and beyond Metro Manila is a cut above the rest. That is, until Geonbae happened.
Standing somewhere within the residential streets of Tomas Morato, Geonbae (meaning "Cheers!" in Korean) is the newest kid on the block serving unli-samgyupsal at the standard price of PHP 499 to PHP 599.
But what makes them a cut above the rest is the choice of meat they serve — all premium, high quality, and delicious — as well as the number of other food items that come with the buffet menu, like stew, noodles, and the sought-after fresh sashimi.
But the true test lies in the complete dining experience, from the moment you arrive for lunch or dinner, to the moment you leave with stomachs full and happy. And you can rarely determine what your experience would be like based on the menu alone.
So we ate 8List.ph went ahead and scheduled lunch at Geonbae to see for ourselves what the hype over this new restaurant is all about!
The space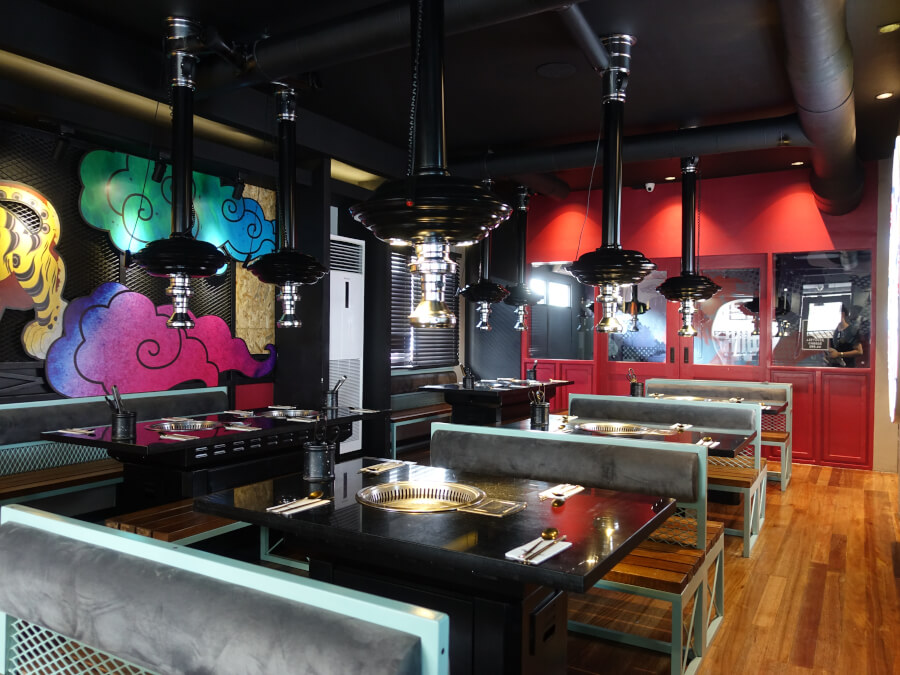 What you'll immediately love about Geonbae is the space. It's clean and cozy, with spacious seats, Instagrammable interiors, and good music. The place itself is rather small, however, so if you arrive during peak hours you're sure to meet a long line of hungry diners waiting outside.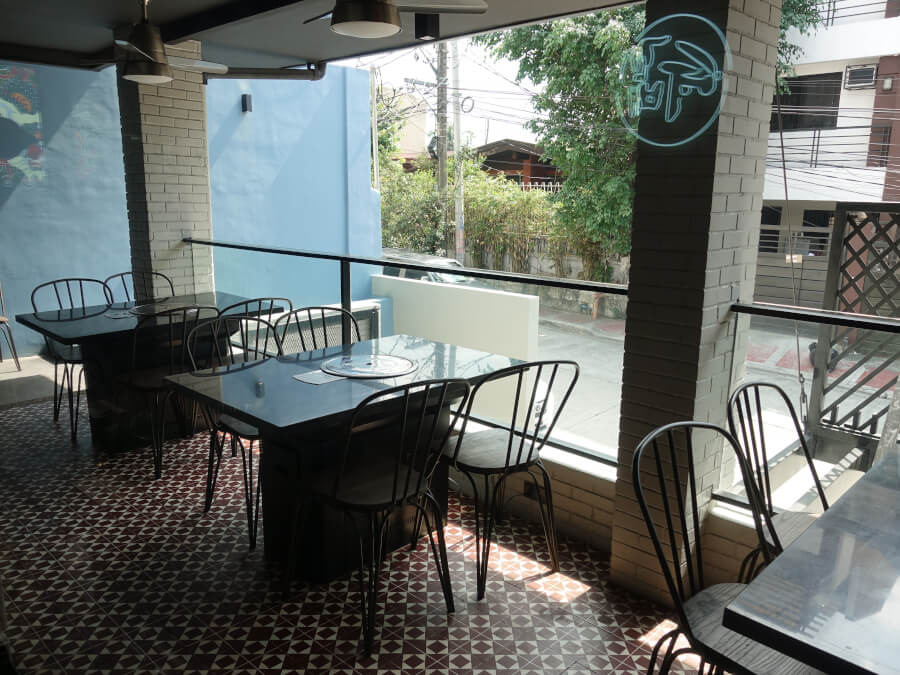 What's also great about it is that you can choose to book Geonbae's private rooms if you're planning to visit with your big barkada. The private room can seat a maximum of 15 pax at PHP 599 each, while the other room, located below the establishment by its parking lot, can be booked for PHP 20,000 (PHP 15,000 of which is consumable) for 25 pax. There's also outside seating for those who like the fresh air.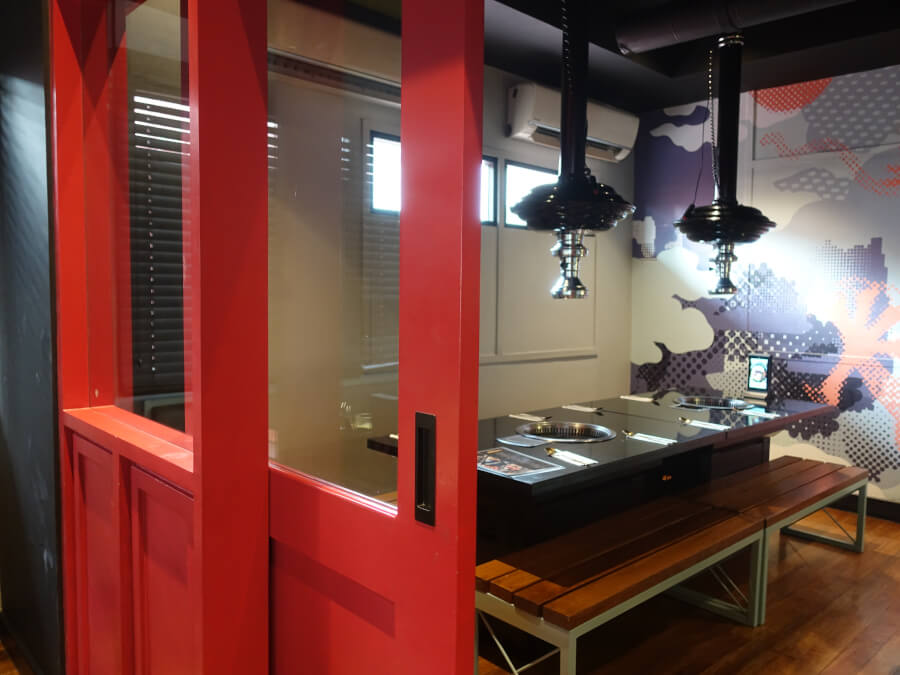 The premium meats at an affordable price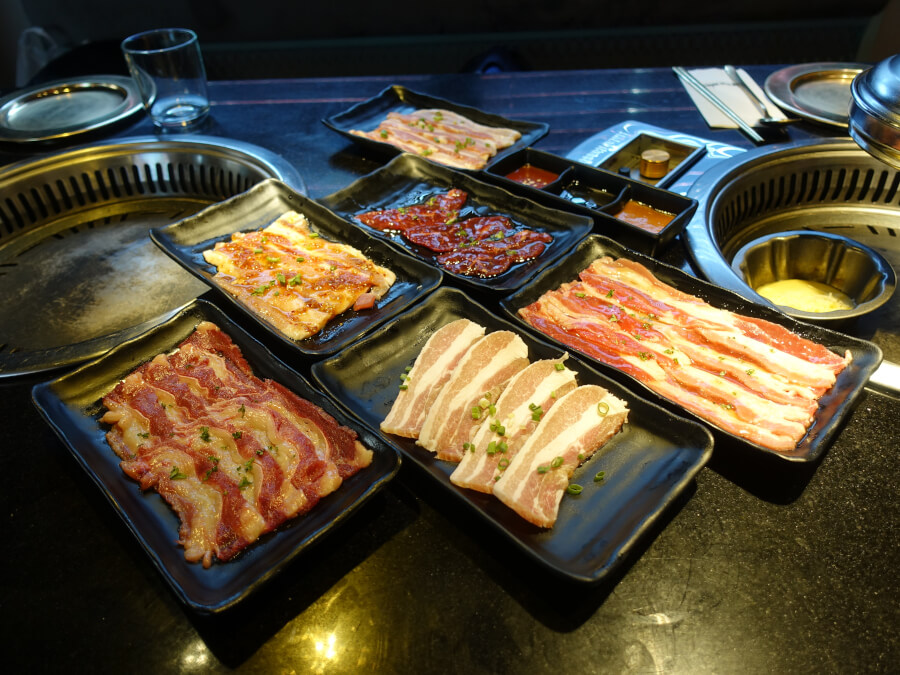 Geonbae features two menu selections: one worth PHP 499 and the other worth PHP 599. The PHP 599 menu serves exactly the same things as featured in the PHP 499 and more, and it's exactly what you should go for when you dine in.
The Oyster Toshisal (Hanger Steak) and Oyster Woo Samgyeop are the two kinds of meat you ABSOLUTELY cannot skip. They're so flavorful, tender, and juicy; you can hardly be able to describe just how satisfying they are. We guarantee you'll be ordering at least two more plates of each. It's honestly a shock at how much value you get at such a small price!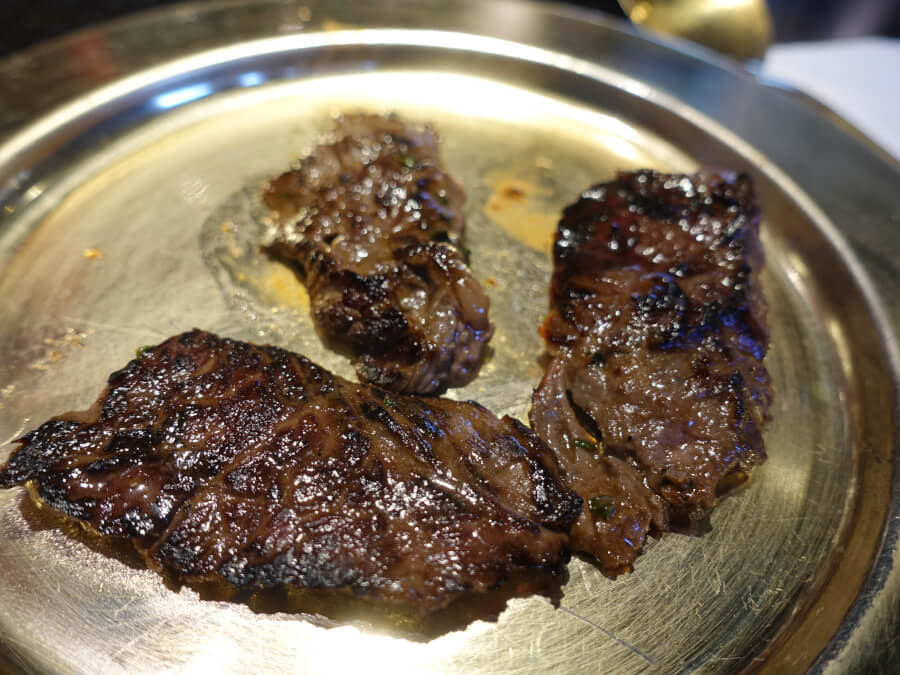 Other must-haves are the Smoked Pork Belly, Spicy Yakiniku Samgyeopsal, and the KBBQ usuals Woo Samgyeop and Chadolbaegi.
An assortment of appetizers and entrees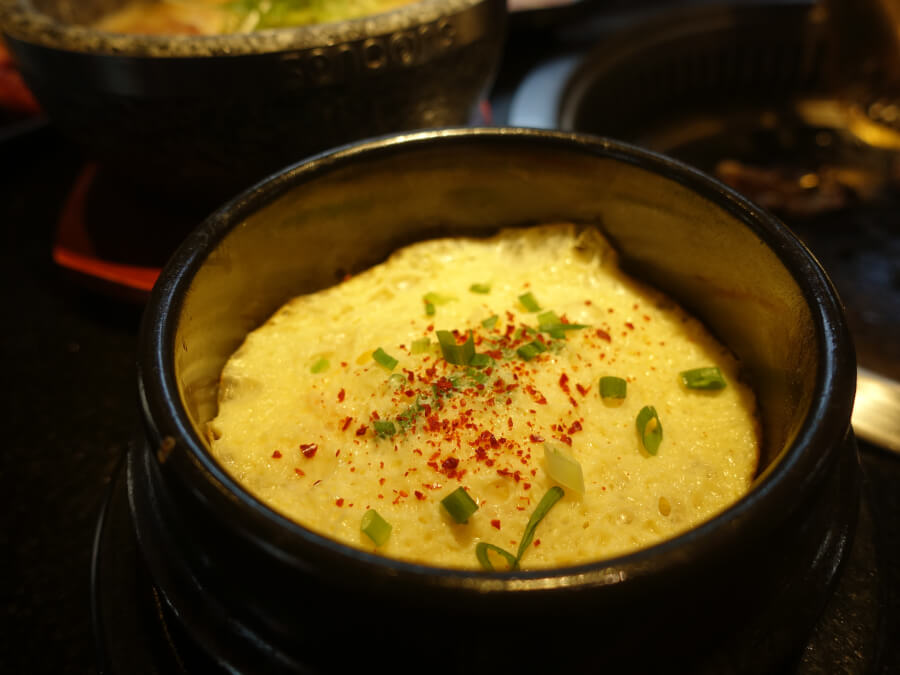 Aside from the meat, you have to try Geonbae's appetizers and entrees. People come for the unli tuna and sashimi, but what's really worth your attention are the Tteokbokki, Kimbap, Mandu, Saewoo Twigim (Shrimp Fry), Ramyeun (Korean Ramen), and Bibimbap!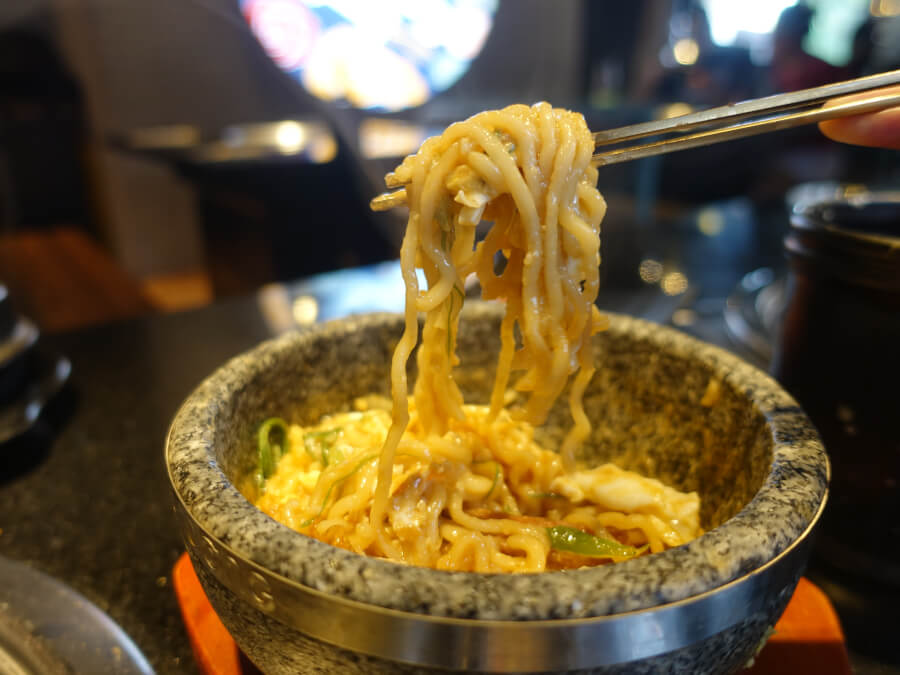 Warm your soul with any of Geonbae's comforting soups and stews as well: the nourishing Doenjang Jjigae, the spicy Kimchi Jjigae, and the stomach-filling Galbitang.
When it comes to rice, the Kimchi Fried Rice is worth a try. It's not as sour and spicy as you might think!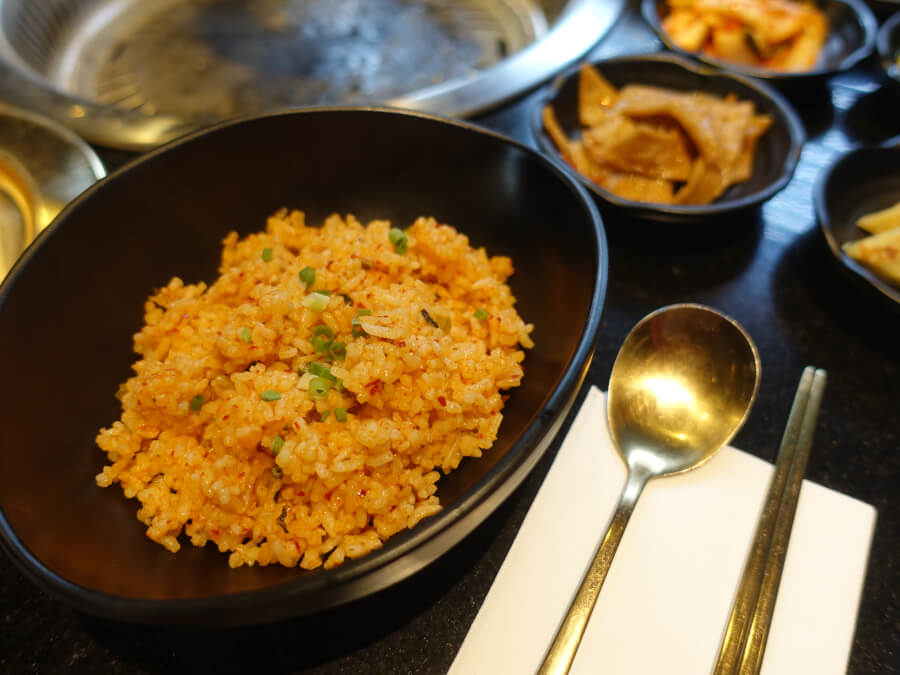 The right-sized serving sizes
What we loved about Geonbae is the fact that the cuts for the meat are just the right size and thickness. You don't have to cut them as you're grilling them; neither do you have to keep ordering more platefuls to get a satisfying amount for you.
8 of the Newest Samgyupsal Places to Enjoy Around Metro Manila
8 of the Newest Samgyupsal Places to Enjoy Around Metro Manila
Therese Aseoche | Nov 05, 2018
The refreshing drinks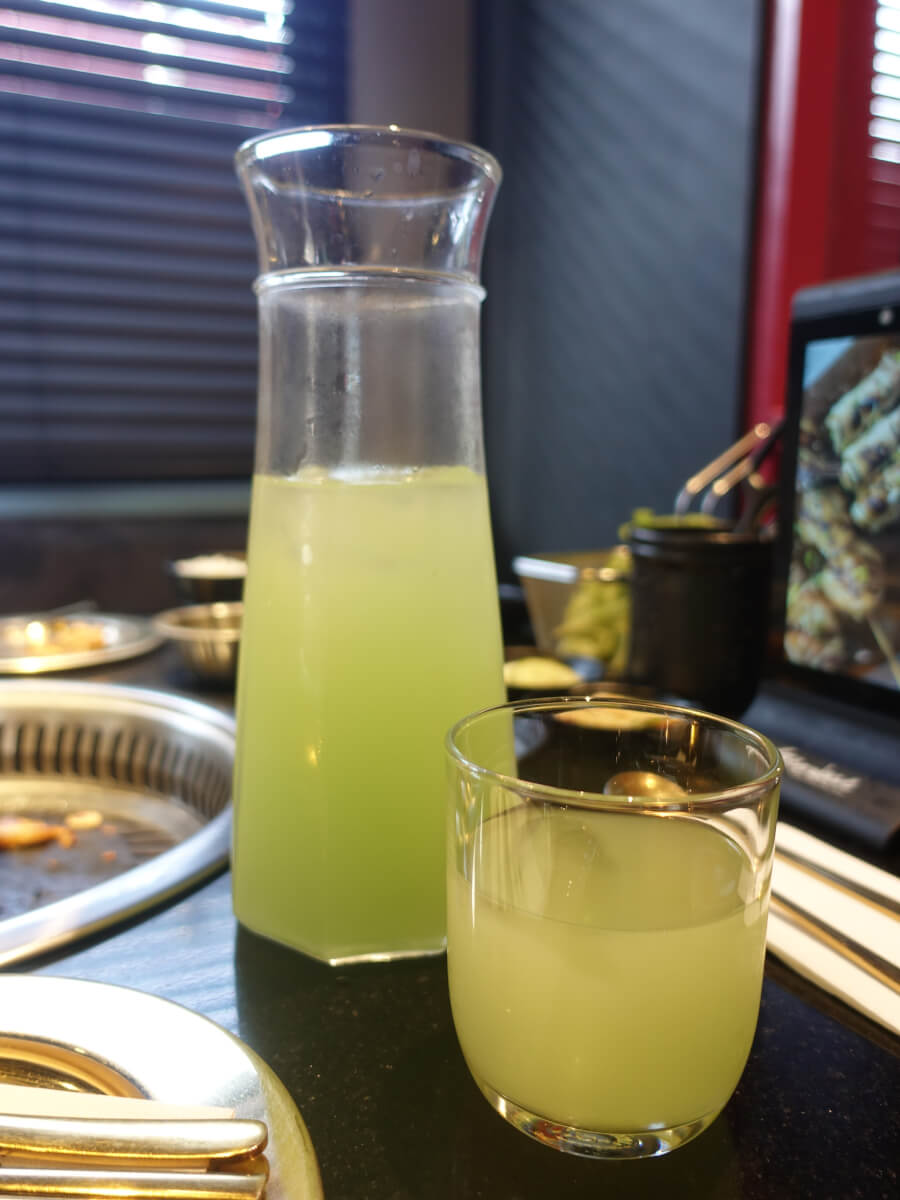 Well, drink is more like it. They only serve one kind of beverage: the Cucumber Lemonade. But for those who are immediately turned off by the sound of it, trust us that it's good!  It's a very healthy and refreshing lemonade drink with subdued cucumber flavors — perfect for hot afternoons or, in this case, a hot barbeque feast!
WiFi, parking spaces, a power bank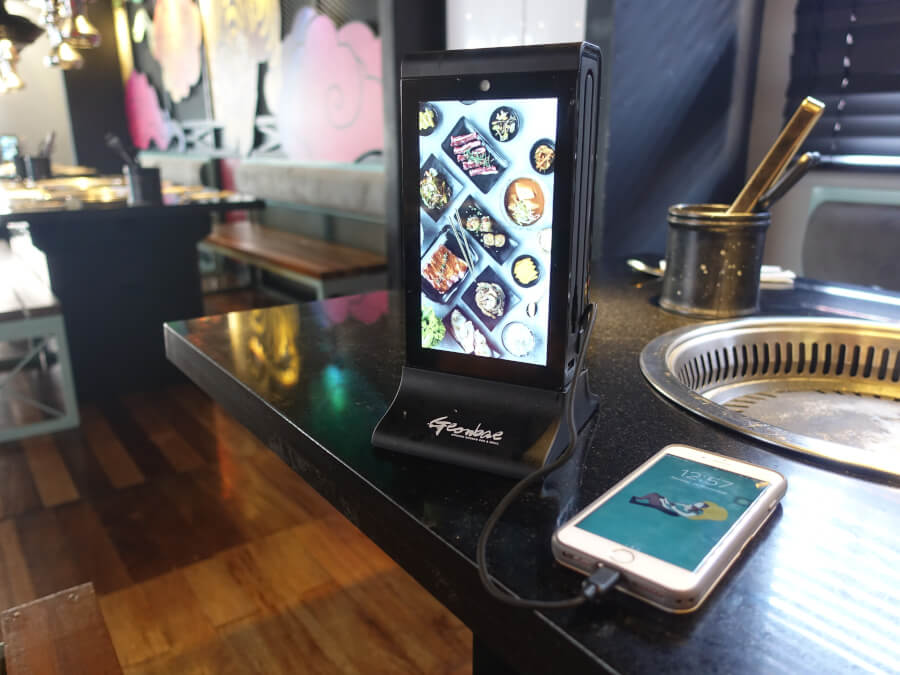 Geonbae goes beyond to provide customer satisfaction with its fast WiFi, wide parking spaces, and a power bank at every table. The power bank is most impressive, having both Android and Apple cords and additional USB ports. You won't ever have to worry about running out of battery while waiting for a seat, or while waiting for your friends to finish eating.
Future plans
As a newly opened KBBQ spot, Geonbae has tons of plans in store for the future. You can expect Geonbae to eventually introduce an ala carte menu and lots more drinks for you to enjoy!
The secret menu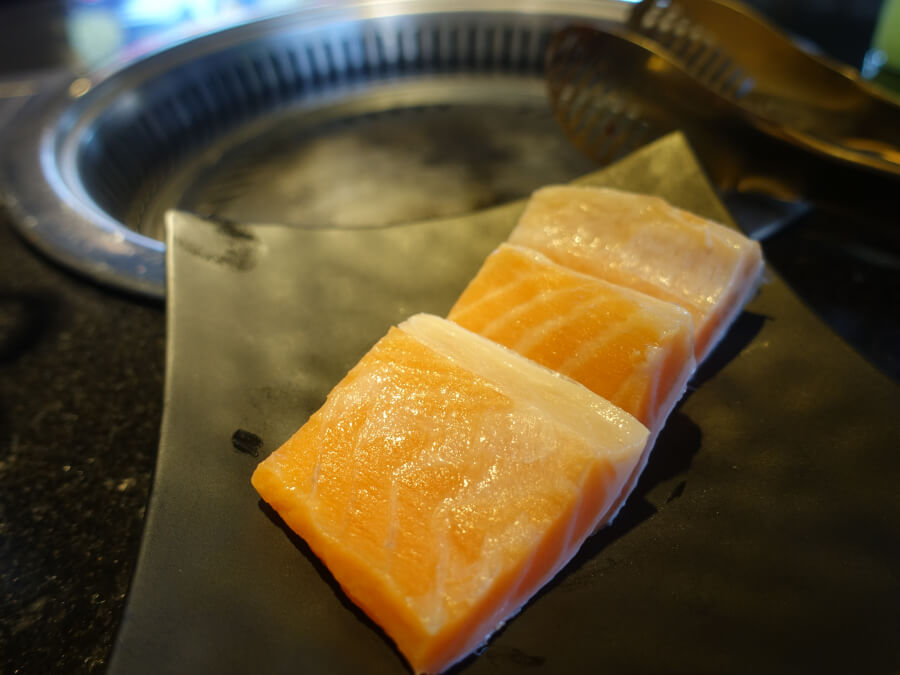 Yup, you read that right. Geonbae has a secret menu!
Order their salmon belly and, if you're lucky and it's available, the chicharon bulaklak.
Geonbae is definitely worth a trip up North, no matter what the traffic situation!
Geonbae
115 Scout Delgado Street, Brgy. Sacred Heart, Tomas Morato, Quezon City
Facebook, Instagram
Have you eaten at Geonbae? Share your experience in the comments section below!