8 Most Touching Moments in "Tanging Yaman"
Dec 6, 2016 &nbsp • &nbsp Jon Carlos Rodriguez
8 Most Touching Moments in "Tanging Yaman"
By Jon Rodriguez

You know that warm feeling you get during the Christmas season, when the whole family is complete, being nice to each other, with the faint sound of "Christmas in Our Hearts" humming in the background, and the smell of queso de bola wafting through the air?
That's the same feeling you'll get after watching 2000 MMFF Best Picture Tanging Yaman. But before you arrive at that warm and fuzzy spot, the film takes you on a route that will very much make you question your morals as a human being, whether you're a son, brother, father, daughter, sister, mother, or grandma.
Here are 8 highlights from that heart-wrenching journey. Get your tissues ready.
THE DANNY AND CELINE SCENE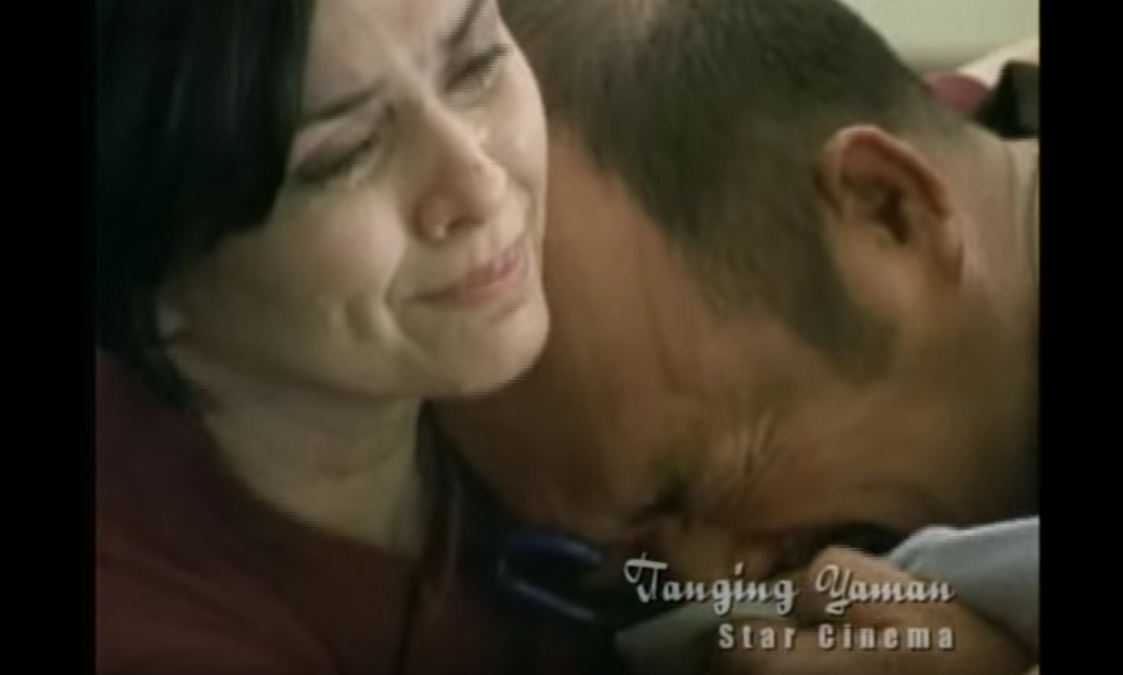 Danny (Johnny Delgado), just found out through his brother, Art (Edu Manzano), that their mother Loleng (Gloria Romero) is diagnosed with Alzheimer's. Danny has been the one taking care of his mother through the years, but now she has to move to Manila for treatment. As Danny packs her clothes, his wife Celine (Hilda Koronel) explains to him how the disease will eventually rob her of memories. That moment when the usually cheerful Danny holds on to his mother's blouse like a child and breaks down in tears is the reason why the late Delgado won Best Actor.
THE ROMMEL AND ART SCENE
Art found out that his son Rommel (Jericho Rosales) hasn't been attending his classes in med school and he goes livid. Rommel tries reasoning with him, and explains that his passion is really in photography. But as Rommel finds out, you simply can't reason with a strict and close-minded man. Art tries to throw Rommel out of the house, but Rommel locks himself in his room, scared and helpless—this is what dreams look like when they are crushed by unsupportive parents.
THE ROMMEL AND NANETTE SCENE
Nanette (Cherry Pie Picache) urges her son Rommel to pursue photography, but she knows they are both trapped in the cold, dark house provided by Art. In a late-night, mother and son heart-to-heart talk on the roof, the soft-spoken Nanette explains what it means to be married to a difficult person: "Love is not about feelings."
THE DANNY AND GRACE SCENE
Grace (Dina Bonnevie) is Loleng's only daughter who flew to the US at a young age to marry Francis (Joel). Loleng's sickness prompts her to return to the Philippines to a) be with her ailing mother (who no longer recognizes her), and b) team up with Art to ensure her share in a family-owned property. But upon seeing the home she left behind years ago and Danny's gentle face, Grace immediately has a change of heart. Teary-eyed and guilt-ridden, she apologizes to her brother for nearly selling the goodness of her soul in exchange for money.