THE GRANDMOTHER, MOTHER, AND DAUGHTER SCENE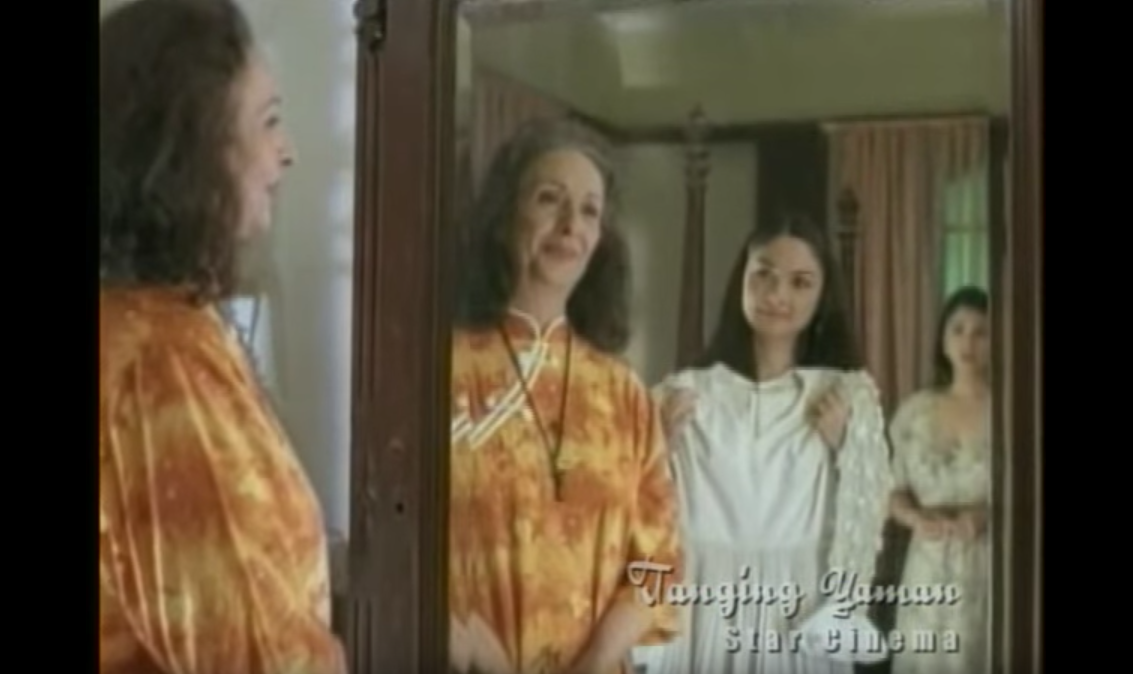 Grace and Francis have become victims of the daily struggle of raising a Filipino family in the US, resulting in a strained relationship between Grace and her daughter Madeleine (Janette McBride). Loleng, by accident (or by miracle?), bridges the gap between the two when she, despite her deteriorating memory, opens up about the time Grace ran away from home. The three share a beautiful moment when Grace hums the lullaby that Loleng used to sing to her. It is, of course, the same song Grace used to sing to Madeleine.
THE CHONA AND LOLA SCENE
Loleng is slowly losing touch with her loved ones, but a sliver of hope emerges when Danny's daughter Chona (Carol Banawa) sang in front of the entire clan. Upon hearing her grandchild's singing, Loleng gets out of her room, and calls out, "Chona?" It is a bittersweet moment for Chona, who knew that, for just a brief time, she was able to cure her grandmother with her angelic voice.
THE BIRTHDAY PARTY SCENE
If things are swept under the rug, it will pile up into one big mountain in the middle of the room, and one day everyone will trip on it. That's exactly what happened in the Tanging Yaman family, when everything started to unravel. While celebrating Loleng's birthday, all the things left unsaid finally spilled out, exposing Art's bitterness towards his brother.
THE DANNY AND ART SCENE
The many years of neglecting his son's feelings finally catch up with Art as Rommel runs away to Pampanga one stormy night. He gets trapped in a massive flood that engulfs him and his car. During the search, Art finds time to reflect ("Ito ba ang ginagawa ng Diyos para sabihing mali ako?") and mend broken ties with the brother he tormented for years. This scene alone should serve as a reminder to distant fathers—and sons, brothers, daughters, sisters, mothers, or grandmas–everywhere not to wait for tragedy to turn things around.
What were your favorite moments from this movie? Tell us about them below!