While Nintendo wowed us all with a dizzying array of new content for both its current consoles, the company that PlayStation built – let's face it, gaming is Sony's most profitable division – focused entirely on in-depth looks and lengthy demos of their most hyped projects. Here're just eight of the greatest games that Sony showed us at E3.
8. Vampyr
Blink and you might have missed this ten minute long gameplay demonstration of this role-playing game. It's from Dontnod Entertainment, the team behind the episodic adventure hit, Life is Strange, and  the cult classic Remember Me. In Vampyr, you play as a high ranking military surgeon who is beginning to deal with the changes he's undergoing as a freshly turned vampire.
7. Monster Hunter: World
This could finally be the series' break out hit in the West. Once more players are tasked with the role of a Hunter who tracks down and captures or kills large monsters that roam the world. Featuring the series' hallmarks of combat, resource gathering and crafting, Monster Hunter: World will feature the largest and most monstrous wilderness in series history.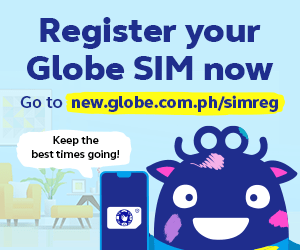 6. Uncharted: The Lost Legacy
Nathan Drake's adventure may be over, but that doesn't mean an end to Chloe Frazer's. This standalone continuation of the Uncharted series pairs her up with Nadine Ross, exploring a new relationship as they work together to acquire the tusk of Ganesh. Except the same intense cinematic action from past installments, and a darker, more grounded mindset reflecting Chloe's temperament as a treasure hunter.
Supermassive Games' choose your own adventure horror game, Until Dawn, was a sleeper success. While ostensibly a single player game, many ended up playing it in group parties. To that end, the UK-based developer has built their next game with that in mind. Hidden Agenda lets up to five players, using smartphones, direct a homicide detective and a district attorney as they work to defeat a serial killer named the Trapper.
4. God of War
Affectionately dubbed, "Dad of War," the long awaited return of Kratos sees him traveling with his young son Atreus. Having long since taken his vengeance against the Olympian pantheon, Kratos teaches his son how survive against an unforgiving world as he faces off against the gods of Norse mythology. This game promises to transform Kratos from a two and a half dimensional anti-hero into someone with nuance and psychological depth but without compromising his capacity for brutal violence.
3. Ni No Kuni II: Revenant Kingdom
The sequel to 2011's Ni No Kuni: Wrath of the White Witch is set hundreds of years after. The gorgeous anime art style speaks to the influence of Studio Ghibli, which contributed to the art direction of Wrath of the White Witch. Though Ghibli is no longer involved, it still looks just as beautiful. New to the game is the ability to build and manage a kingdom.
2. Days Gone
This survival horror game was one of the many exciting reveals from last year's E3 and we got a deeper look at the story and gameplay at this year's E3. As Deacon St. John you're a drifter and former bounty hunter trying to survive the great outdoors, infested as it is with not just zombies, but zombie dogs and even zombie bears. Think of it The Last of Us meets Horizon: Zero Dawn. Sam Witwer is the breakout star of Star Wars: The Force Unleashed who plays St. John.
1. Marvel's Spider-Man
The characters of Marvel Entertainment might be hot stuff right now, but big videogames starring them have been few and far between. That's why the hype was off the charts when Sony announced a Spider-Man game at last year's E3. Just in time to ride the hype wave of Spider-Man: Homecoming, they've presented an in-depth look at gameplay featuring combat, chase scenes and quicktime events in what's shaping up to be an ultimate adventure for ole webhead.
What are you looking forward to the most? Tell us about it below!